Watch-at-Home Tickets for National & International Viewers
Dear Friends far and wide,
 
Wherever you live, from Stockholm to San Francisco to Singapore, if you've enjoyed our YouTube videos then you'll want to be a part of our Worldwide Watch-at-Home series. As a Watch-at-Home patron, you can also enjoy our ZOOM pre-concert talks.
 
Music brings us together, across the mountains and across the oceans. Music helps us tap into our shared roots as fellow citizens of this planet.
 
We look forward to seeing you, wherever you live!
 
Best wishes from Cleveland,
Jeannette Sorrell
2021-2022 Season – A Journey of Discovery
Online SUBSCRIPTIONS and TICKETS are on sale NOW! Subscribe online OR call the AF Box Office at 800.314.2535 x 1.
SUBSCRIBE and SAVE
5 Concert-Videos – $100 $82 (save 17%)
4 Concert-Videos – $80 $68 (save 14%)
3 Concert-Videos – $60 $52 (save 12%)
Subscribe Now Purchase a Gift Subscription
Click here for available videos from the 2020-2021 season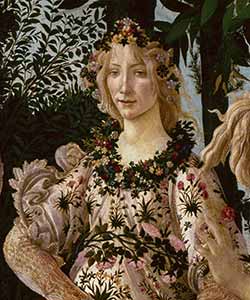 Vivaldi's FOUR SEASONS rediscovered
NOW AVAILABLE – Watch anytime for 30 days.
Francisco Fullana, violin – Four Seasons
Alan Choo & Emi Tanabe, violin – La Folia
René Schiffer & Sarah Stone, cello – Vivaldi Double Cello Concerto
Apollo's Fire launches the 30th Anniversary Season with a splash! Not your mother's Four Seasons…. Jeannette Sorrell and Francisco Fullana become musical storytellers – celebrating along with the 18th-century Italian peasants, whose joys and sorrows Vivaldi described so vividly. Dueling cellists evoke Vivaldi's rock-n'-roll personality in the stormy Concerto for Two Cellos. The party ends in exuberant madness when the group whips up Vivaldi's La Folia ("Madness").
"Sorrell's vivid approach makes these familiar works seem freshly minted, full of astonishing incident. Exhilarating… the tension exploded in the final squall."
– SEEN & HEARD INTERNATIONAL (UK)
Rent Concert Video More Info Subscribe Now
Supported in part by the National Endowment for the Arts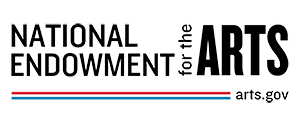 with additional support from Glenmede


Special thanks to Compact Disc Sponsor: Mr. Robert Conrad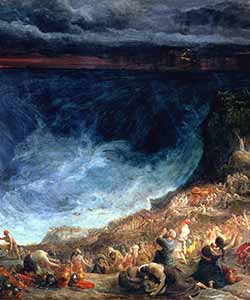 ISRAEL in EGYPT
A Dramatic Oratorio

Adaptation by J. Sorrell
NOW AVAILABLE – Watch anytime for 30 days.
Premiered in 2017, Jeannette Sorrell's new adaption of Handel's neglected oratorio has won rave reviews. In addition to being a colorful showpiece for the virtuoso players and chorus of Apollo's Fire, the work is a gripping emotional journey – from plagues and pyramids to the crossing of the Red Sea… The Israelites' daring escape from Egypt comes to life with reverence and triumph through Handel's sumptuous music.
"Presented with a sense of theatre as Handel intended… scintillating and superb."
—CLEVELANDCLASSICAL.COM
Rent Concert Video More Info Subscribe Now
Made possible with support from
KAREN & RICHARD SPECTOR
and
ROBERT A. & JUDITH M. WEISS
CD Recording Sponsors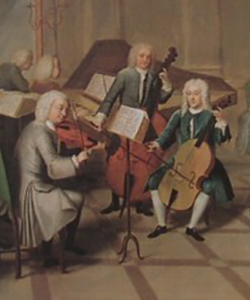 VIRTUOSO BACH & VIVALDI
NOW AVAILABLE – Watch anytime for 30 days.
Apollo's Fire and Jeannette Sorrell set sparks flying in this program that heads to Carnegie Hall following local performances. In Vivaldi's fiery Concerto for Two Cellos, cellists René Schiffer and Mimé Brinkmann show why AF thinks of Vivaldi as the "rock-n-roll composer of the 18th century". The program includes Bach's beloved Brandenburg Concerto no. 3, selections from the Orchestral Suite no. 3 in D, and the Vivaldi Concerto in A Minor for Two Violins, featuring Olivier Brault and Alan Choo. On March 18 and 22, violinist Francisco Fullana joins the fun with Bach's Violin Concerto in D Minor.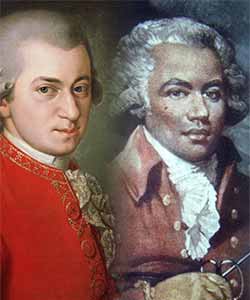 MOZART and the Chevalier
Video release date: May 21
Watch anytime for 30 days.
Francisco Fullana, violin
MOZART Don Giovanni Overture
BOLOGNE Suite from L'Amant anonyme
BOLOGNE Violin Concerto
MOZART Symphony no. 41, Jupiter
Two geniuses: one called Mozart, the son of a musician; the other called Joseph Bologne Chevalier de Saint-Georges, the son of an African slave and her white master. In the 18th century, both were revered. Bologne became a beloved violin soloist, composer, champion fencing master, and hero of the French Revolution. Hearing both composers side by side in glorious music, we ask why one was forgotten…?
Purchase Tickets Subscribe Now
Supported in part by the Paul M. Angell Family Foundation


The National Endowment for the Arts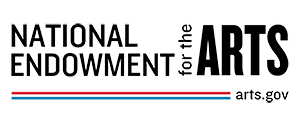 With additional support from Ann Fairhurst & Mark Cipra
Worldwide Watch-at-Home Video Sponsor: William P. Blair III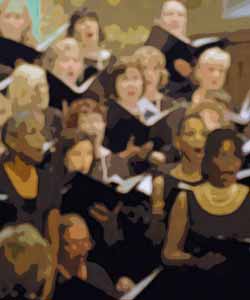 LIFT EVERY VOICE
A Celebration of Brotherhood & Sisterhood
Video release date: August 22
Watch anytime for 30 days.
Jeannette Sorrell, conducting
Kristine Caswelch & Ashlee Foreman, sopranos
Reggie Mobley, countertenor
Jacob Perry, tenor
Jonathan Woody, bass
with AF instrumentalists and the Musettes Ensemble (youth chorus)
Back by popular demand! This uplifting program by Jeannette Sorrell premiered in May 2021 and now returns in an expanded version. Monteverdi's beautiful Nigra Sum (I am Black & Beautiful) from the Vespers of 1610 meets a stunning 2019 composition of the same title by Black composer Jonathan Woody. Renowned countertenor Reggie Mobley shares tales of his childhood growing up Black (and beautiful) in the Deep South. A suite by Joseph Bologne (known as "The Black Mozart" in the 18th century) leads to Civil War-era spirituals. The Apollo's Musettes (youth choir) join AF musicians and soloists in this celebration of our shared humanity.
Videos from the 2020-21 Season – A Pilgrimage of Hope
These 5 concert-videos are available now. Watch anytime for 30 days from date of purchase.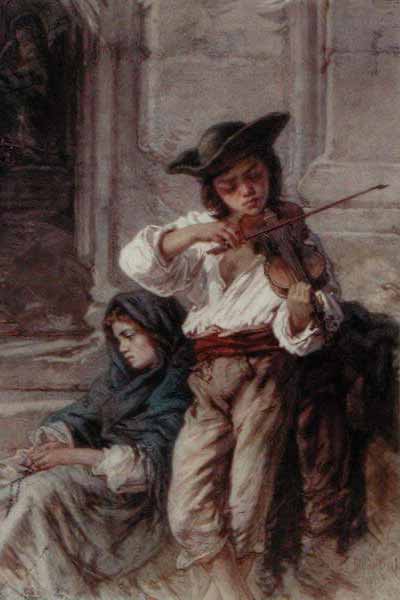 RESILIENCE: Music for Troubled Times
London, 1665: A year-long plague held the city in its grip, but haunting folk ballads and laments of Dowland and Purcell wafted from the windows of empty streets. Two centuries later, outbreaks of cholera and dysentery could not prevent Americans – black and white – from singing in joyous harmony at the end of the Civil War. In this new program from Jeannette Sorrell, we conjure up these two historic pandemics through music, diaries and poems as we celebrate the resilience of the human spirit. WE SHALL OVERCOME.
Generously supported by Whitmer & Ehrman, LLC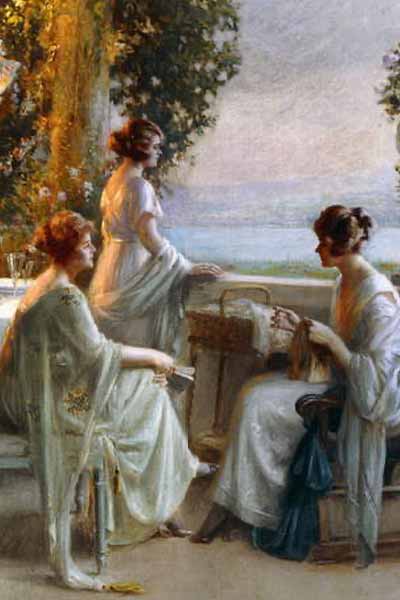 ALLURE: The Three Amandas
Amanda Forsythe & Amanda Powell, sopranos | Amanda Crider, mezzo-soprano
 
Long ago in the palace of Ferrara, three renowned ladies entertained princes with their astonishing musicianship. The "Tre Donne di Ferrara" (Three Ladies of Ferrara) were probably the first female professional musicians. Apollo's Fire collaborates with three stunning Amandas in virtuoso trios written for the Ferrara ladies, alongside soulful songs by Barbara Strozzi and Francesca Caccini and lively duets from Monteverdi's playful Scherzi Musicali. Eight instrumentalists join in the fun with dances from the palace and the countryside.
Generously sponsored by JEFF & JAMIE BARNETT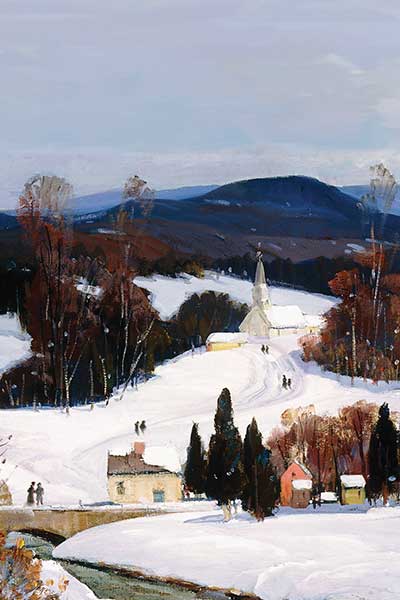 CHRISTMAS on Sugarloaf Mountain
Jeannette Sorrell, conductor/harpsichord
Amanda Powell, soprano vocals
Ross Hauck, tenor vocals
In this communal celebration of the American immigrant experience, fiddlers, medieval harp, hammered dulcimer, bagpipes, and singers join with children's voices to evoke the Celtic roots of an Appalachian Christmas. From Christmas Eve in medieval Scotland to folk carols and shape-note hymns at a toe-tapping Christmas gathering in Virginia… we follow the journeys of the Irish and Scottish settlers who bravely crossed the Atlantic. The people of the mountains welcome Christmas with LOVE, SINGING, DANCING and PRAYER.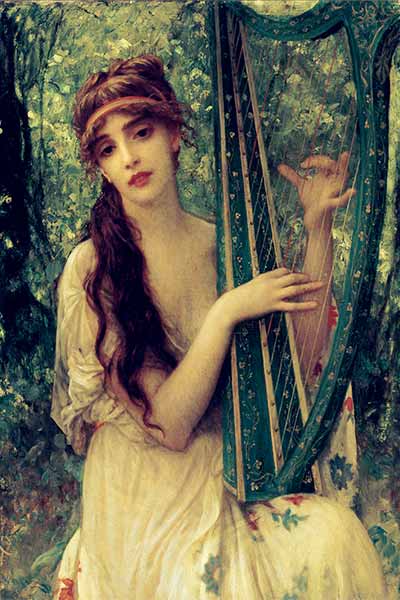 ELEGANCE: The Harper's Voice
Anna O'Connell, baroque & Celtic harps, soprano
with Amanda Powell, soprano
 
The harp was the voice of the marginalized peoples of the British Isles – Irish, Welsh, and Scots. Ireland's legendary blind harper, Turlough O'Carolan, was one of several great harpers of the 17th and 18th centuries. Today's young harpist troubadour, Anna O'Connell, sings and accompanies herself on the harp in the manner of the old Celtic harpists. Six Apollo's Fire musicians on violins, flute, cello, hammered dulcimer, and lutes join Anna in sparkling music by O'Carolan, Dowland, and Purcell, along with Scottish and Irish folk songs.
*Harpist Parker Ramsay, originally announced as guest director/soloist for this project, has withdrawn and is replaced by harpist/soprano Anna O'Connell.

 
Rent Concert Video More Info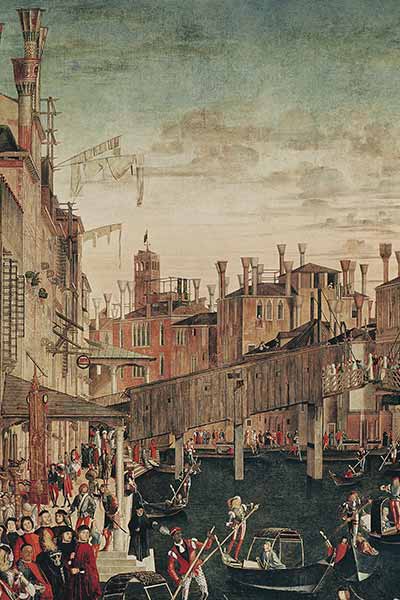 TAPESTRY: Jewish Ghettos of Baroque Italy
 
In 1600, Italy was home to a fascinating melting pot of Jews from northern Europe, Spain, North Africa, and the Middle East. Though confined to crowded ghettos, the Italian Jews enlivened Italy with a vibrant mix of Sephardic and Ashkenazi musical traditions. In Venice and Mantua, Jewish and Catholic composers such as Salamone Rossi, Claudio Monteverdi, and Benedetto Marcello worked side by side and influenced each other. Our 15 musicians weave a musical tapestry, from prayer to feasting. Hebrew chants and baroque settings of the Psalms meet instrumental virtuosity – including a sparkling Sammartini concerto featuring Israeli recorder virtuoso Daphna Mor.
 
"Innovative and brilliant… a magic carpet that swept Sunday's large audience away."
– COOLCLEVELAND.COM
 
Note: This program replaces Handel's oratorio Israel in Egypt, which cannot safely be performed in current pandemic conditions.
  
Rent Concert Video More Info
 
Generously supported by KAREN & RICHARD SPECTOR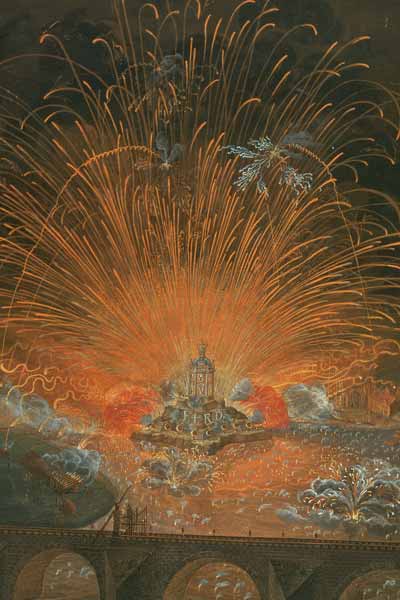 VIRTUOSITY: Fireworks from J.S. Bach
Apollo's Fire ends the season in an explosion of virtuoso fireworks. Bach's famously fiery Concerto in D Minor is usually heard on keyboard, but was originally intended for violin (and is even better that way!) Acclaimed soprano Amanda Forsythe returns for AF's first-ever performance of Bach's sparkling "Jauchzet" cantata, featuring dazzling coloratura for soprano and trumpet. The AF strings take the spotlight in the beloved Brandenburg Concerto no. 3.