Resilience
Music for Troubled Times
Jeannette Sorrell,
direction, harpsichord, & program design
Amanda Powell & Ashlee Foreman,
sopranos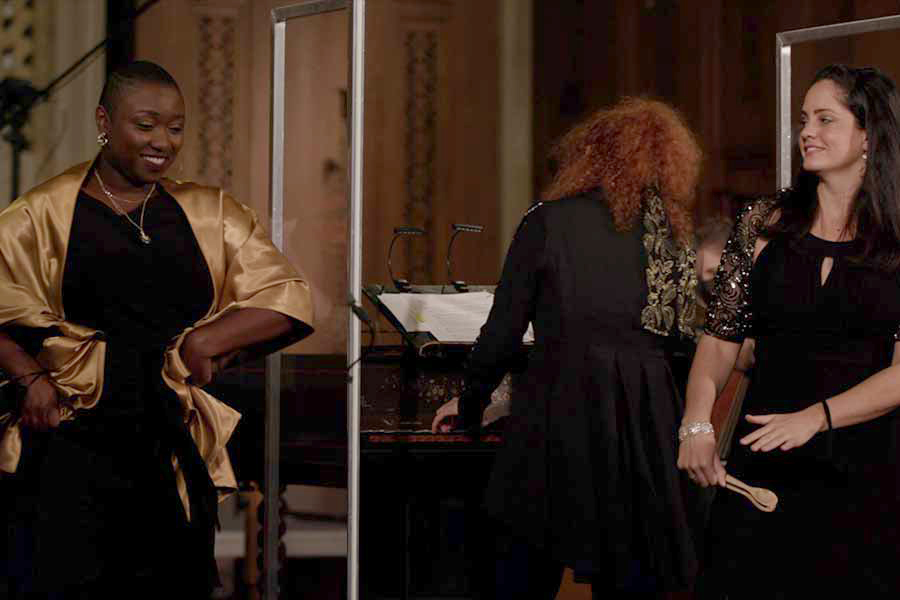 London, 1665: A year-long plague held the city in its grip, but haunting folk ballads and laments of Dowland and Purcell wafted from the windows of empty streets. Two centuries later, outbreaks of cholera and dysentery could not prevent Americans – black and white – from singing in joyous harmony at the end of the Civil War. In this new program from Jeannette Sorrell, 10 musicians conjure up these two historic pandemics through music, diaries and poems as we celebrate the resilience of the human spirit. WE SHALL OVERCOME.
Full concert video now available!
Your video ticket allows you to watch both the Concert and the Pre-Concert Talk anytime for 30 days.
Save more money by purchasing a Mini-subscription! (3 or more concert videos)
PLEASE NOTE: if you choose to "cast" the video to your TV without using the Vimeo app, the sound quality may suffer. You may find that the volume is low or the sound is distorted. By using the Vimeo app, you can be sure that the sound quality will be excellent.
---
Read the Reviews
"An unforgettable ride… This ensemble is a cultural treasure, particularly in its willingness to grapple with the world's problems and offer catharsis."
– Seen & Heard International (UK)
"The program draws poignant parallels to today. No one else.. gives Dowland and Purcell such suave, dramatic treatment. Soprano Ashlee Foreman delivers a tour-de-force in "Death Comes to My House" and the whole group carries "Wade in the Water" to captivating heights. The takeaway is a message of hope, a celebration of humanity's ability to endure."
– Cleveland.com
---
Watch the Concert Video Previews
---
---
These concerts are generously sponsored by

Bach, Guido / The Young Violinist / Bridgeman Images