Christmas on Sugarloaf Mountain
An Irish-Appalachian Celebration
Jeannette Sorrell,
conductor & harpsichord
Amanda Powell,
soprano vocals
Jeffrey Strauss & Aaron Keeney,
baritones
Brian Kay,
lute & tenor vocals
Apollo's Singers & Musettes
Rent Concert Video View the Program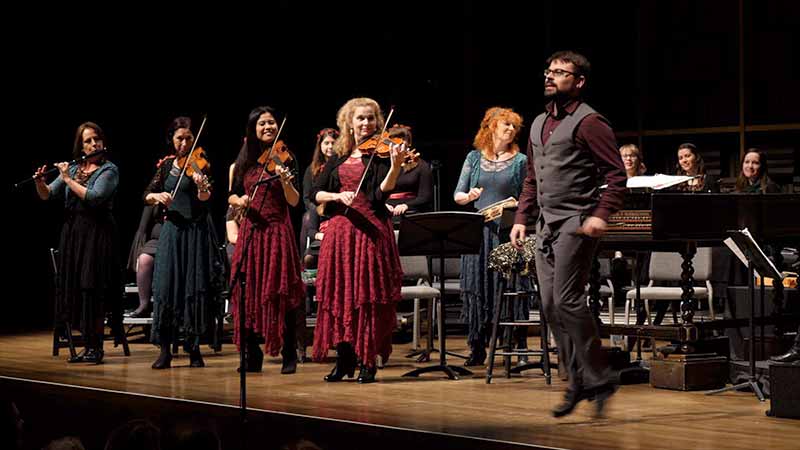 "Riveting… spectacularly performed and deeply moving."
– SEEN & HEARD INTERNATIONAL
Performed in 10 sold-out concerts in Cleveland in 2017 and 2018, this joyous program from Jeannette Sorrell is a communal celebration of the American immigrant experience. Fiddlers, medieval harp, hammered dulcimer, bagpipes, and singers join with children's voices to evoke the Celtic roots of an Appalachian Christmas. From Christmas Eve in medieval Ireland to folk carols at a toe-tapping Christmas gathering in Virginia… we follow the journeys of the Irish settlers who bravely crossed the Atlantic. The people of the mountains welcome Christmas with LOVE, SINGING, DANCING and PRAYER.
Filmed with close-ups, first-rate sound quality, and high production values, this video of the full performance at the Cleveland Museum of Art in 2018 has never before been released on video. (Plan to watch it on your TV with your family! Check out our easy instructions on How to Watch the video on your smart TV.)
Duration: approx. 1 hr 40 min.
Full concert video now available!
Your video ticket allows you to watch both the Concert and the Pre-Concert Talk anytime for 30 days.
Save more money by purchasing a Mini-subscription! (3 or more concert videos)
PLEASE NOTE: if you choose to "cast" the video to your TV without using the Vimeo app, the sound quality may suffer. You may find that the volume is low or the sound is distorted. By using the Vimeo app, you can be sure that the sound quality will be excellent.
[box]
Windy City Concerts
Thursday, December 17, 2020, 7:30pm – Music Institute of Chicago, Evanston [VIDEO ONLY]
Subscribe to the Miniseries![/box]
---
Watch Video
---
Meet the Artists
---
Listen to the Radio Broadcasts of Christmas on Sugarloaf Mountain

1-hr holiday special produced by WFMT-Chicago
Wednesday, December 9
Portales, NM – KENW-FM (NPR), 89.5
Thursday, December 10
Huntsville, AB – WLRH-FM (Huntsville Public Radio), 89.3 – at 11am
Friday, December 11
Makati City, Philippines – DZFE-FM, 98.7 – at 1pm
Sunday, December 13
Chicago – WFMT-FM, 98.7 – at 7pm
Tuesday, December 15
Salt Lake City, UT – KBYU-FM, 89.1 – at 8pm
Marion/Carbondale, IL – WSIU-FM (NPR), 91.9 – at 8pm
Thursday, December 17
Flagstaff, AZ – KNAU-FM Arizona Public Radio, 88.7 – at 8pm
Friday, December 18
Morehead, KY – WMKY-FM (NPR), 90.3 – at 8pm
Oklahoma City – KUCO-FM, 90.1 – at 8pm
Saturday, December 19
Lafayette, IN – WBAA-FM (NPR), 101.3 – at 11am
Pullman/Moscow, WA – KRFA-FM Northwest Public Broadcasting, 91.7 – at 1pm
Sunday, December 20
Detroit, MI – WRCJ-FM (NPR), 90.9 – at 1pm
Monday, December 21
Corpus Christi, TX – KEDT-FM – at 2pm
Tuesday, December 22
Wilkes Barre/Scranton, PA – WVIA-FM (NPR), 89.9 – at 12 noon
Austin, TX – KMFA-FM (NPR) – 89.5 – at 6pm
Friday, December 25
Dover, DE – WRTX-FM, 91.7 – at 7pm
Chicago – WFMT-FM, 98.7 – at 6pm
Pocomoke City, MD – WSCL-FM, 100.7 – at 1pm
Salisbury/Ocean City, MD – WSCL-FM Delmarva Public Radio, 89.5 – at 1pm
Cape Girardeau, MO – KRCU-FM (NPR), 90.9 – at 1pm
Cleveland – WCLV-FM, 104.9 – at 3pm
Philadelphia – WRTI-FM (NPR), 90.1 – at 7pm
Saturday, December 26
Notre Dame, IN – WSND-FM, 88.9 – at 8pm
Plus…
December 31 at 10:00am – WCLV Ideastream airs the full-length concert of Sugarloaf Christmas

---
These concerts are generously sponsored by
The Deveny Family
&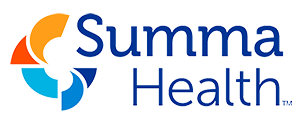 Going to Church Winter Time (modified) 18th C. Artist Unknown / Bridgeman Images