Adaptation by Jeannette Sorrell
Handel's ISRAEL in EGYPT
A Dramatic Oratorio
Jeannette Sorrell,
conducting
Margaret Carpenter Haigh,
soprano
Daniel Moody,
countertenor
*Edward Vogel's performances are supported in part by Malcolm & Vivian Henoch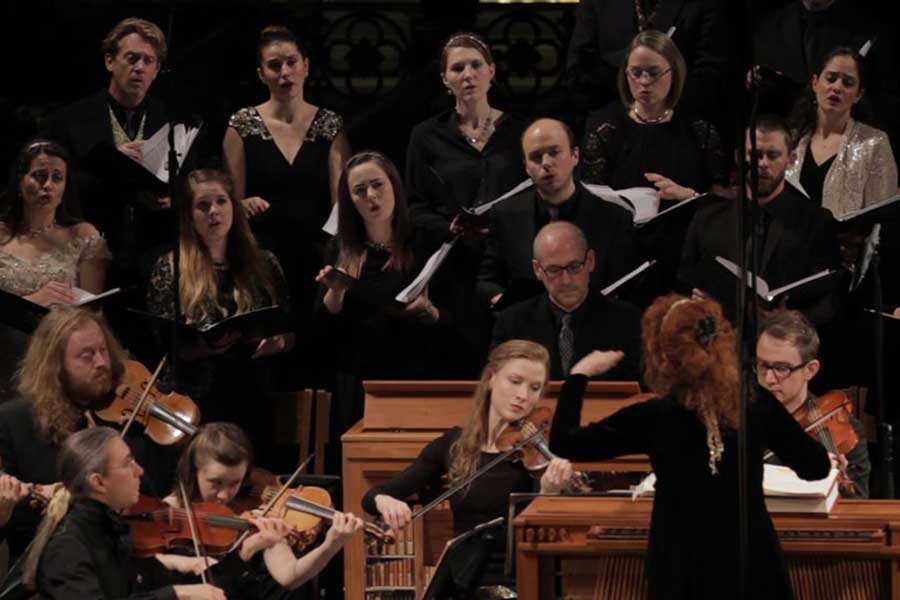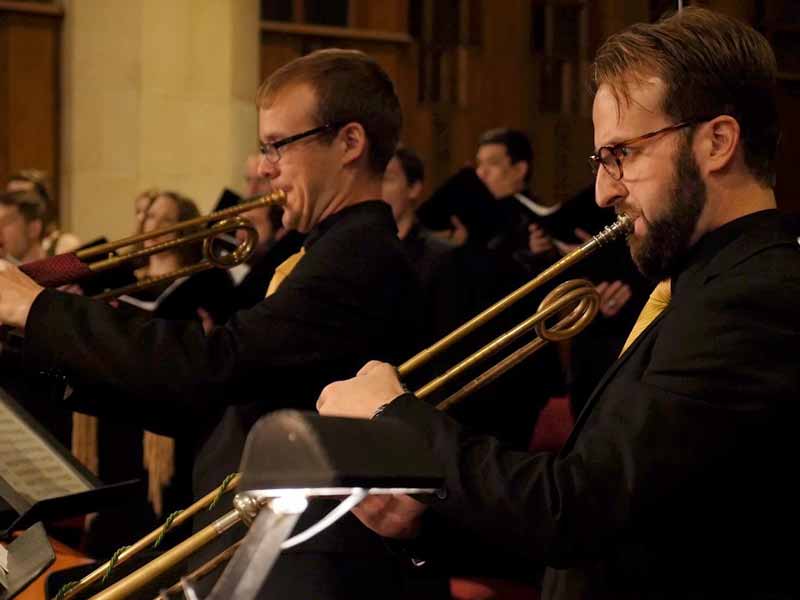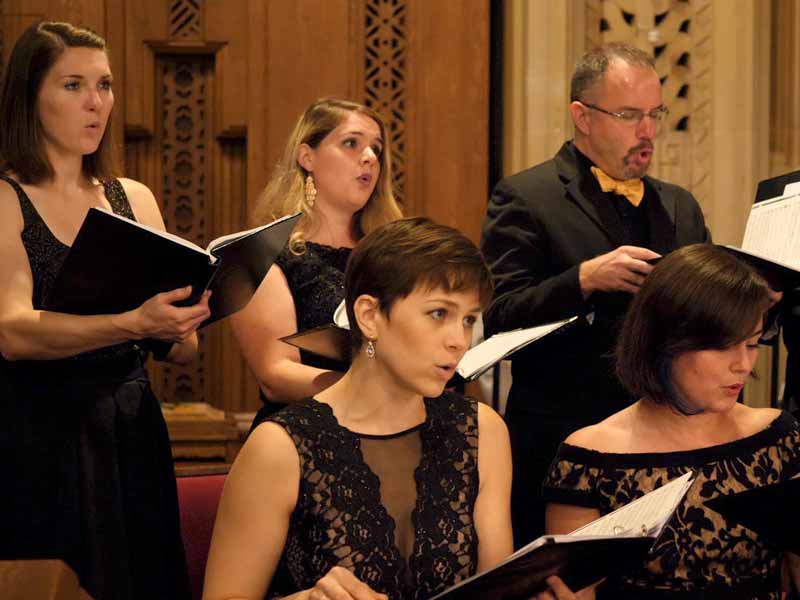 Premiered in 2017, Jeannette Sorrell's new adaptation of Handel's neglected oratorio has won rave reviews. In addition to being a colorful showpiece for the virtuoso players and chorus of Apollo's Fire, the work is a gripping emotional journey – from plagues and pyramids to the crossing of the Red Sea… The Israelites' daring escape from Egypt comes to life with reverence and triumph through Handel's sumptuous music. Adaptation by Jeannette Sorrell, runs 2 hours.
PRE-CONCERT CONVERSATION: Rabbi Roger Klein and baritone Jeffrey Strauss (two old friends) discuss Handel's masterpiece through the lens of history, biblical narrative, and musical drama. 1 hour before each concert.
"Sorrell is a masterful musical storyteller. Her adaptation of Israel in Egypt gives the work a compelling dramatic arc, brought off brilliantly by her singers and players."
– SEEN & HEARD INTERNATIONAL (UK)
"Presented with a sense of theatre as Handel intended… scintillating and superb."
– CLEVELANDCLASSICAL.COM
Full concert video now available!
Your video ticket allows you to watch both the Concert and the Pre-Concert Talk anytime for 30 days.
Save more money by purchasing a Mini-subscription! (3 or more concert videos)
PLEASE NOTE: if you choose to "cast" the video to your TV without using the Vimeo app, the sound quality may suffer. You may find that the volume is low or the sound is distorted. By using the Vimeo app, you can be sure that the sound quality will be excellent.
---
Listen to the Live Concert Recording
The Plague of Flies & Locusts

The Plague of Hailstones & Fire

But the Waters Overwhelmed The Enemy

The Lord shall reign… for the horse and his rider He hath thrown into the sea

---
Videos
Introducing "Israel in Egypt" (trailer)
 
Plague of the Hailstones
 
Plague of Flies & Locusts (excerpt)
  
---
Meet the Artists
---
These concerts are generously supported by
Karen & Richard Spector
Robert A. & Judith M. Weiss
CD Recording Sponsors
The Delivery of Israel – Pharaoh and his Hosts overwhelmed in the Red Sea, 1825 / Danby, Francis (1793-1861) / English Location Harris Museum and Art Gallery, Preston, Lancashire, UK / Bridgeman Images