VIRTUOSO BACH & VIVALDI
March 18

–

March 22, 2022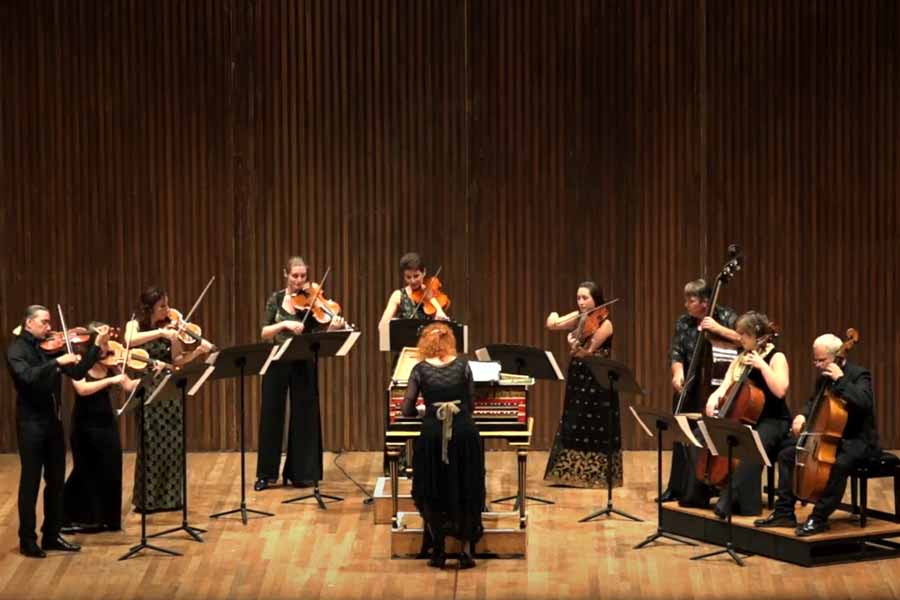 Apollo's Fire and Jeannette Sorrell set sparks flying in this program that heads to Carnegie Hall following local performances.  Bach's beloved 
Brandenburg Concerto no. 3 
meets Vivaldi's 
Concerto in A Minor for Two Violins
, featuring Olivier Brault and Susanna P. Gilmore.  In Vivaldi's fiery
Concerto for Two Cellos
, cellists René Schiffer and Mimé Brinkmann show why AF thinks of Vivaldi as the "rock-n-roll composer of the 18th century."
Choose your version!  On Mar. 19-20, the program includes selections from Bach's Orchestral Suite no. 2 & 3.  On Mar. 18 and 22, Spanish violinist Francisco Fullana performs Bach's extraordinary Violin Concerto in D Minor.
PRE CONCERT TALK –  with violinist Andrew Fouts, 1 hour before each concert.
[box]ALSO CATCH THIS PROGRAM MARCH 24 AT CARNEGIE HALL!
MORE INFO
[/box]


*SATURDAY & SUNDAY – Carnegie Hall Send-off reception! Enjoy cheese and fruit tarts as we raise our glasses to the musicians. FREE!
---
Watch Video
---
Meet the Artists
---
These concerts are generously supported by
William P. Blair III
Friday, March 18, 2022, 7:30PM
First Baptist Church, SHAKER HEIGHTS
Saturday, March 19, 2022, 8:00PM
CLEVELAND Institute of Music (Kulas Hall)
Sunday, March 20, 2022, 4:00PM
ROCKY RIVER Presbyterian Church
Tuesday, March 22, 2022, 7:30PM
The BATH Church (UCC)
Jeannette Sorrell,
direction & harpsichord
Francisco Fullana,
violin (March 18 & 22 only)
Kathie Stewart,
traverso (March 19 & 20 only)
Olivier Brault*, Susanna P. Gilmore, Alan Choo, Emi Tanabe,
violin
René Schiffer & Mimé Yamahiro Brinkmann,
cello
*Olivier Brault's performances are supported in part by Susan Troia, in memory of Anthony Troia
A Music Party at Melton Constable, 1734 (oil on canvas) Artist Heins, John Theodore, Sr. (1697-1756) / © National Trust Images / Bridgeman Images