VIRTUOSO BACH & VIVALDI
Jeannette Sorrell,
direction & harpsichord
Francisco Fullana,
violin (March 18 & 22 only)
Kathie Stewart,
traverso (March 19 & 20 only)
Olivier Brault*, Susanna P. Gilmore, Alan Choo, Emi Tanabe,
violin
René Schiffer & Mimé Yamahiro Brinkmann,
cello
*Olivier Brault's performances are supported in part by Susan Troia, in memory of Anthony Troia
Friday, March 18, 2022, 7:30PM
First Baptist Church, SHAKER HEIGHTS
Saturday, March 19, 2022, 8:00PM
CLEVELAND Institute of Music (Kulas Hall)
Sunday, March 20, 2022, 4:00PM
ROCKY RIVER Presbyterian Church
Tuesday, March 22, 2022, 7:30PM
The BATH Church (UCC)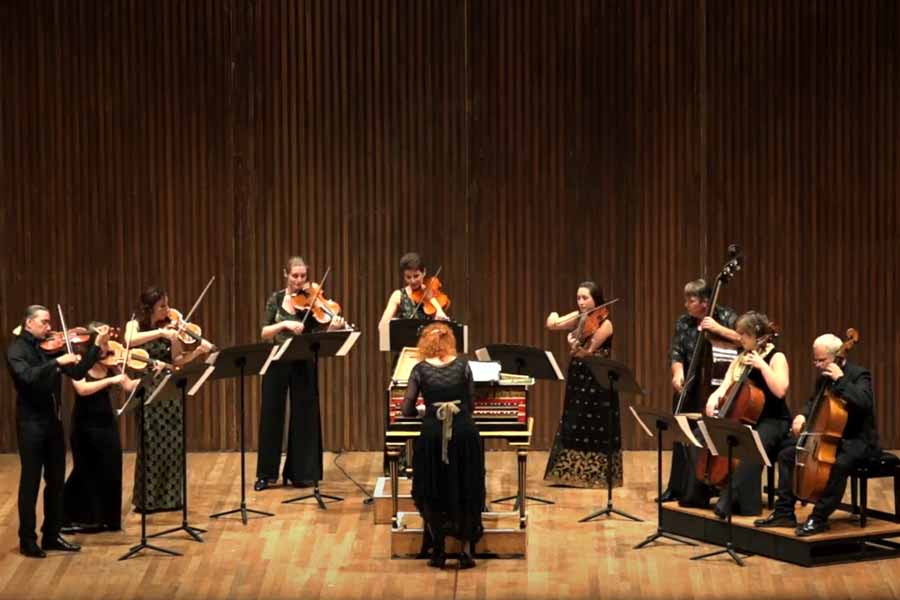 Apollo's Fire and Jeannette Sorrell set sparks flying in this program that heads to Carnegie Hall following local performances.  Bach's beloved 
Brandenburg Concerto no. 3 
meets Vivaldi's 
Concerto in A Minor for Two Violins
, featuring Olivier Brault and Susanna P. Gilmore.  In Vivaldi's fiery
Concerto for Two Cellos
, cellists René Schiffer and Mimé Brinkmann show why AF thinks of Vivaldi as the "rock-n-roll composer of the 18th century."
Choose your version!  On Mar. 19-20, the program includes selections from Bach's Orchestral Suite no. 2 & 3.  On Mar. 18 and 22, Spanish violinist Francisco Fullana performs Bach's extraordinary Violin Concerto in D Minor.
PRE CONCERT TALK –  with violinist Andrew Fouts, 1 hour before each concert.
ALSO CATCH THIS PROGRAM MARCH 24 AT CARNEGIE HALL!
MORE INFO


*SATURDAY & SUNDAY – Carnegie Hall Send-off reception! Enjoy cheese and fruit tarts as we raise our glasses to the musicians. FREE!
Watch Video
Meet the Artists
These concerts are generously supported by
William P. Blair III
A Music Party at Melton Constable, 1734 (oil on canvas) Artist Heins, John Theodore, Sr. (1697-1756) / © National Trust Images / Bridgeman Images