Apollo's Fire in Chicago
Performing on historical instruments, Apollo's Fire brings to life the music of the past for audiences of today, with Passion.
Period.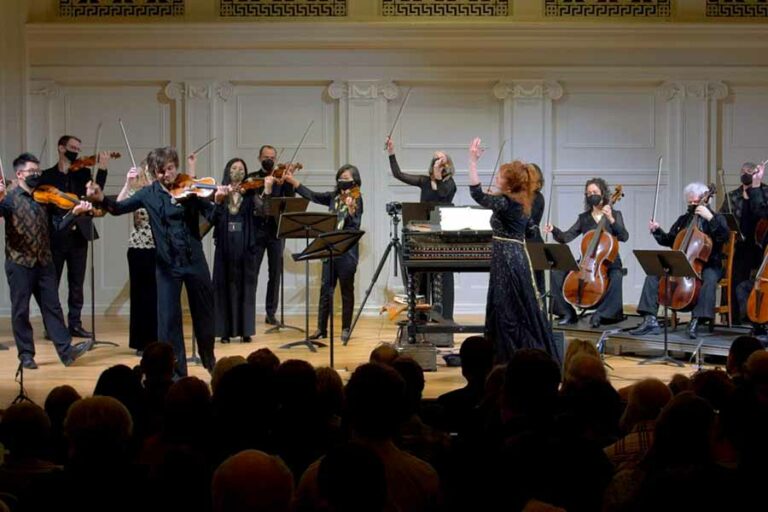 Who We Are.
GRAMMY® winners Apollo's Fire and Jeannette Sorrell love to inspire youth and adults to discover their own love of classical music and historical world music of diverse cultures. We perform innovative concerts and educational programs in Chicago, in Cleveland, and around the world.  
With 7 concerts in Greater Chicago during 2023-24, we are thrilled to be providing work for our
20 Chicago-based artists and staff members
. This includes our
8 teaching artists
in residence at Matteson School District 162 (a South-side suburb), where we work with over 60 children, 4 days per week, in AF's innovative
SIDE BY SIDE
string program.
---
AF in Chicago: A Retrospective
APOLLO'S FIRE CHICAGO was incorporated as an Illinois nonprofit in 2021. But the ensemble has been magnetically drawn to Chicago since 2016….
---
Chapter 1: Chicago Debut (and Mob Scene)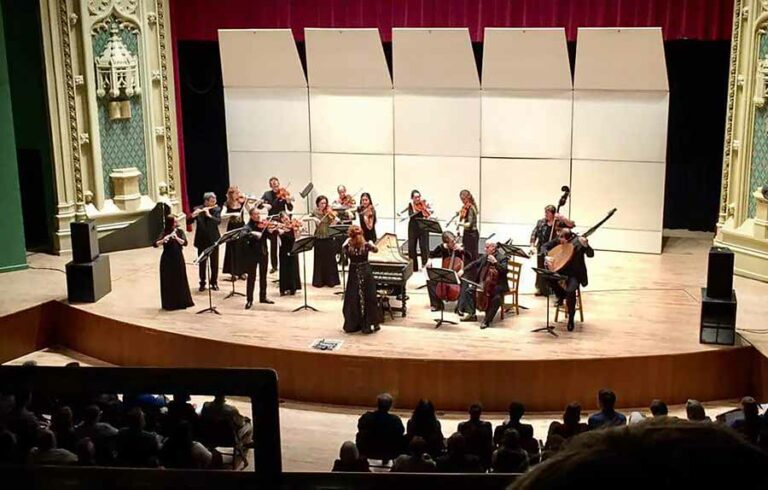 In 2016, Apollo's Fire made its Chicago debut in partnership with the University of Chicago Presents series. The critics wrote:
"At long last, Apollo's Fire has descended on Chicago… This was as exciting as baroque music gets."
– CHICAGO CLASSICAL REVIEW, 2016
"Apollo's Fire has gained a reputation for imaginative programming…. This group of first-rate musicians combines an air of refinement with an invigorating sprightliness… fine technique as well as its evocative musical storytelling abilities. The celebrated harpsichord solo [in Bach's Brandenburg no. 5] builds to an almost manic ferocity, and Jeannette Sorrell handled it all with unflappable, sure-fingered virtuosity."
– Chicago on the Aisle
But what took us by surprise was the amazing audience. After the concert they mobbed our musicians, saying, "Why haven't you come before? You must come more often. A few times a year."
Three months later, Chicago Tribune music critic John von Rhein chose AF's latest CD album, Sephardic Journey, as one of the 10 Best Recordings of the Year.
---
Chapter 2: Summers at Ravinia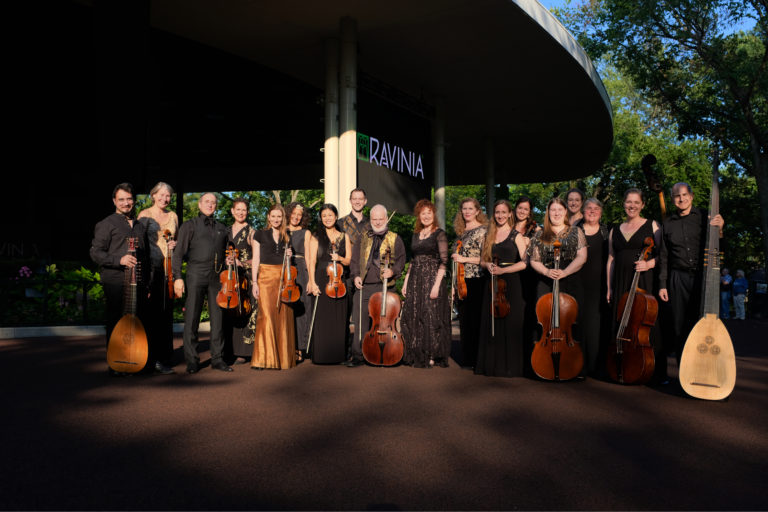 In summer 2017, Apollo's Fire made its Ravinia debut, performing an all-Vivaldi program to a sold-out crowd at Mandel Hall. As a result, Apollo's Fire was quickly invited to return in 2018 with
A Night at Bach's Coffeehouse
.
Thus began a delightful partnership which has continued with AF's return to Ravinia in 2021 and upcoming performance of "The Road to Dublin" in 2023.
---
Chapter 3: Lighting a Candle in the Dark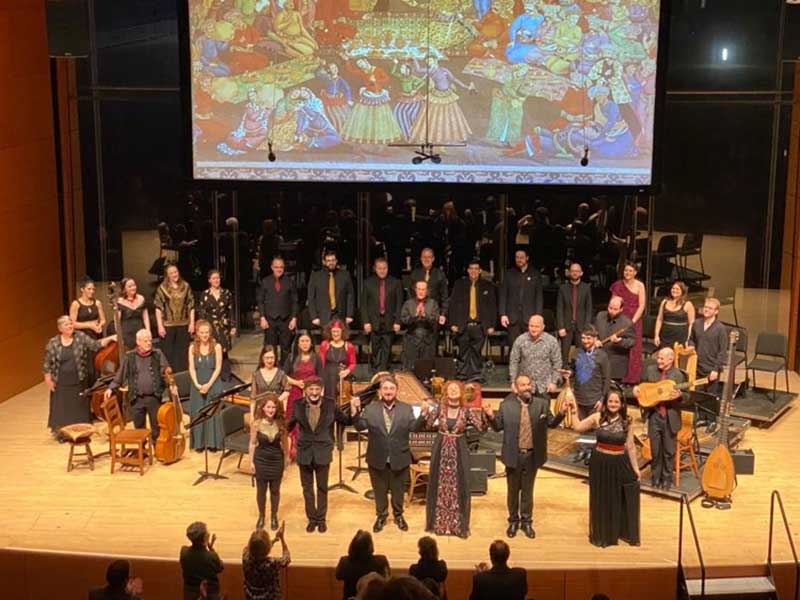 In March 2020, Apollo's Fire returned to Greater Chicago, this time at Northwestern University. Generously sponsored by
NORTHERN TRUST
, Apollo's Fire performed Jeannette Sorrell's unique program,
O Jerusalem! – Crossroads of Three Faiths
, to an enthusiastic crowd – on the eve of the coronavirus shutdown.  
With the Governor's lockdown order announced that very evening, 30 musicians played and sang of universal brotherhood and sisterhood. Patrons who had driven up to Evanston from Hyde Park and beyond lingered afterwards to express their gratitude for what the concert meant to them.  
"As concert venues close, Apollo's Fire lights a candle in Evanston… The performance was consistently engaging… exuberant."
– Chicago Classical Review
Here is a sampling of the media attention for that concert – from the Tribune to WFMT and Crain's Chicago Business.
Feature article – Chicago Tribune

"Apollo's Fire sets sights on Chicago," by Music Critic Howard Reich
Feature Interview – WFMT Radio

Three Faiths Connected through Music: "O Jerusalem!" with Apollo's Fire
---
Chapter 4: The Circle of Friends Grows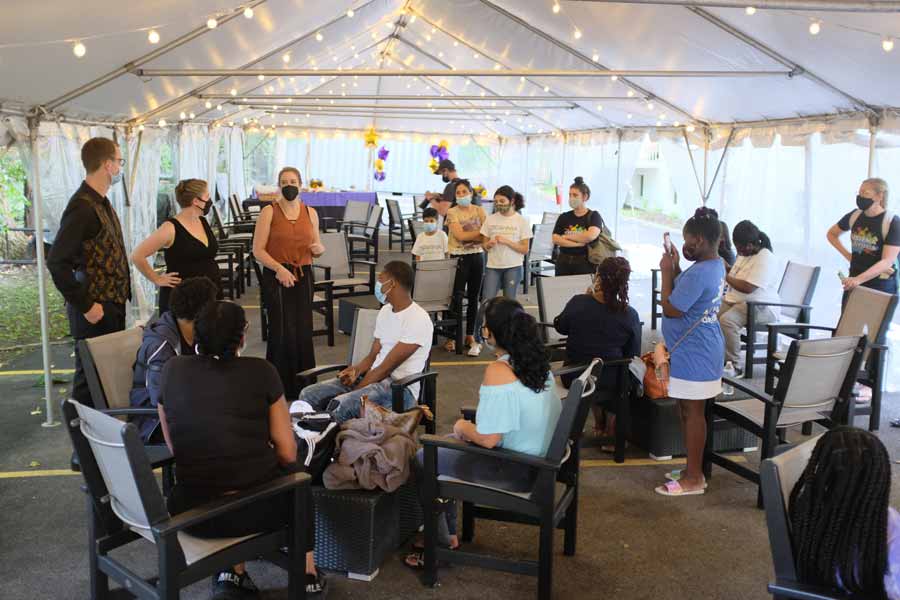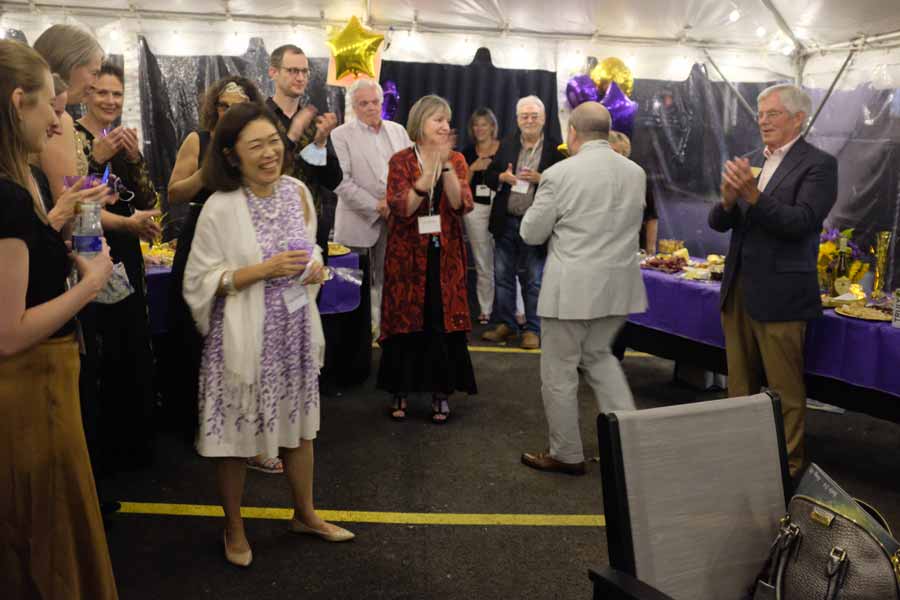 In August 2021, AF musicians spent time with youth from Sistema Ravinia Lawndale Music School (Ravinia's transformational education program that fosters social development through exceptional music training for children).
Following AF's concert performance that August night at Ravinia, the Chicago Friends of Apollo's Fire held their launch event at an elegant and well-attended reception.
The purpose of the Friends is to support Apollo's Fire in its concerts and educational outreach activities in Greater Chicago.
We are thrilled to have Dr. Judy Bundra as the founding Chair of the Friends. A renowned expert in music education, Judy is beloved in Chicago's music community. READ MORE about Judy.
---
Chapter 5: Launch of the Windy City Series (2021)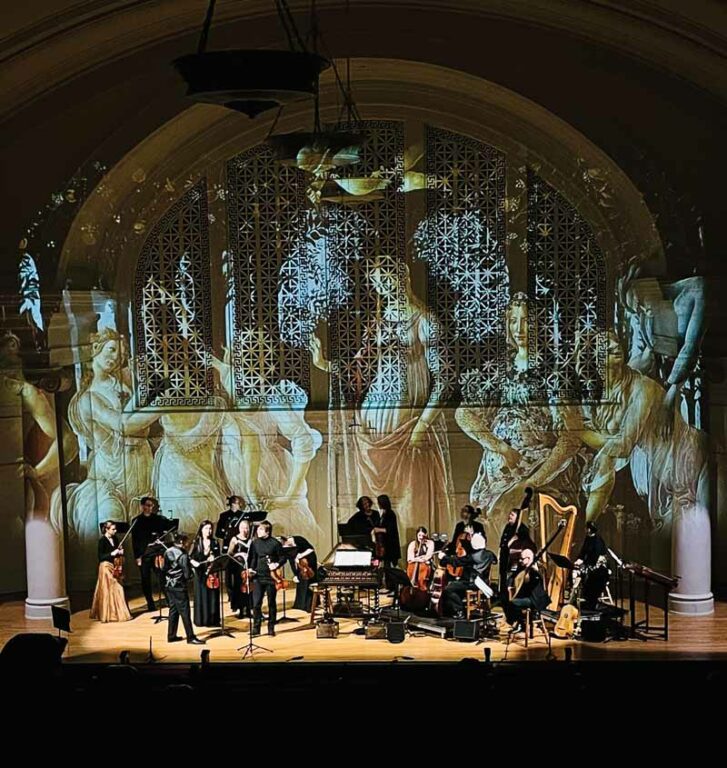 In October 2021, Apollo's Fire launched its new mini-series in Cleveland, performing
Vivaldi's Four Seasons – rediscovered
in Lincoln Park and Evanston.   
The critics were… on fire.  
"Apollo's Fire is known for its distinctive approach to baroque music; their joy and physical connection to the music was infectious."
– CHICAGO CLASSICAL REVIEW, October 2021
The series continued with Virtuoso Bach & Vivaldi in January 2022.
"An electric performance… ringing with musical joy and mirth."
– CHICAGO ON THE AISLE, February 2022
"Apollo's Fire lights a winter blaze with lively Bach and Vivaldi…. The nuance and vitality that Apollo's Fire brought to Bach's familiar opus made one realize just how many seemingly adequate past performances were, in hindsight, casual and pro forma."
– CHICAGO CLASSICAL REVIEW, January 2022
Season 1 culminated in May 2022 with concerts of Mozart and the Chevalier in Lincoln Park and Evanston. Acclaimed violinist Rachel Barton Pine made her Apollo's Fire debut, performing a concerto by the extraordinary French African composer Joseph Bologne, Chevalier de St-Georges.
 
"Apollo's Fire brought the vivacity that audiences have come to expect from them. Jeannette Sorrell was like a sorceress incanting the music into being… That's the beauty of a group like Apollo's Fire: they're not afraid to challenge expectations."
– CHICAGO CLASSICAL REVIEW, May 2022
---
Chapter 6: Teaching Chicago's Next Generation
The SIDE-BY-SIDE String Program in Matteson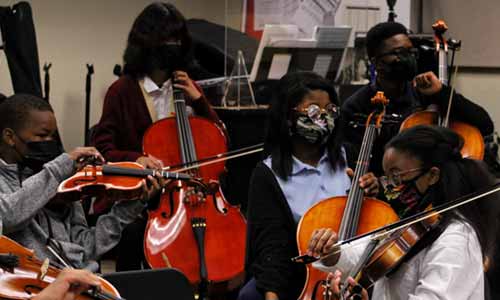 "SIDE BY SIDE" Launch Concert –
Apollo's Fire with Southland High School Choir & Dancers
A Collaborative Partnership between Apollo's Fire and Matteson School District 162
In August 2021, Artistic Director Jeannette Sorrell received an invitation from Dr. Blondean Davis, the renowned superintendent of School District 162 in the Southside suburb of Matteson. Dr. Davis, who had attended AF's Ravinia concert, wanted Apollo's Fire to launch a new Beginning Strings program for her children in Matteson.
The Matteson area is 98% people of color, and Davis had tried for years to find someone to design and run a strings program for her students.
Two months later, after intense meetings and planning, Apollo's Fire launched the new SIDE BY SIDE strings program with a celebratory collaboration concert at Southland High School. Sorrell led the concert in which Apollo's Fire musicians performed with Southland's choir and dancers.
The following week after the launch concert, 50 children began studying string instruments under the guidance of a team of 7 Apollo's Fire teaching artists.
The SIDE BY SIDE strings program is designed by Jeannette Sorrell and modeled on the famous youth orchestra of orphan girls led by composer Antonio Vivaldi in the 18th century. Musical training provided these young people with a path to successful careers. Apollo's Fire teaching artists play side-by-side with the students, which provides a superior and also very collegial form of training. The teachers and students become a kind of musical family.
The program also takes inspiration from the El Sistema method – the music-education program founded in 1975 in Venezuela. El Sistema has lifted many underprivileged children out of poverty through immersion in classical music. The motto is "Music for Social Change." Gustavo Dudamel, the renowned conductor of the Los Angeles Philharmonic, got his start in El Sistema. He has said, "music saved my life and has saved the lives of thousands of at-risk children in Venezuela…like food, like health care, like education, music must be a right for every citizen."
The Apollo's Fire team of teaching artists is in Matteson 4 days per week, teaching at 4 elementary schools. On Saturdays, the children from all 4 schools join together with the high school string players to form the SIDE BY SIDE Orchestra.
In Year 1 (2021-22), about 50 children participated in the program. Half of them also participated in an intensive Summer Strings Camp in July 2021, led by the same Apollo's Fire teaching artists. In 2022-23, the program expands from the elementary schools to the middle school so that last year's beginners can continue.
---