Chicago Friends of Apollo's Fire
Apollo's Fire is delighted to announce the formation of the Chicago Friends of Apollo's Fire. The group held its launch event on August 3, 2021 at an elegant and well-attended reception following Apollo's Fire's performance that night at the Ravinia Festival.
The purpose of the Friends is to support Apollo's Fire in its concerts and educational outreach activities in Greater Chicago.
We are thrilled and honored to have Dr. Judy Bundra as the founding Chair of the Friends. A renowned expert in music education, Judy is beloved in Chicago's music community. She served as a leader at DePaul University School of Music for 30 years, as well as a consultant for the Chicago Symphony and Grant Park Orchestras. Dr. Bundra is nationally recognized as a leader among music deans and music educators. She and her physician husband, Stephen Bundra, are residents of Winnetka and active supporters of the Chicago arts scene.
Other founding members of the group include renowned opera singers Rodrick and Alfreda Dixon, stars of Chicago's annual event "Too Hot to Handel: The Jazz-Gospel Messiah."
The August 3 launch event was hosted by Judy Bundra and her husband, Dr. Steve Bundra. We were delighted to have many guests at this lively party, including Jeff Haydon, Executive Director of the Ravinia Festival; Dr. Blondean Davis, superintendent of Matteson School District 162 and founder of the renowned Southland College Prep high school; Declan McGovern, Executive Director of Music of the Baroque; Fred Nelson III, former Music Director/Conductor for Aretha Franklin, the PBS special "Salute to Leontyne Price at Carnegie Hall," and The Chicago Gospel Festival; renowned opera singers Rodrick Dixon and Alfreda Burke, stars of "Too Hot to Handel: The Jazz-Gospel Messiah"; and many other dear friends and guests.
Join Us!
If you would like to support Apollo's Fire either financially or with your wisdom, contacts, time and talents, please contact Apollo's Fire Development Manager Angela Mortellaro at 800.314.2535 x 6; or email amortellaro@apollosfire.org.
More about JUDY BUNDRA

Chair of the Chicago Friends of Apollo's Fire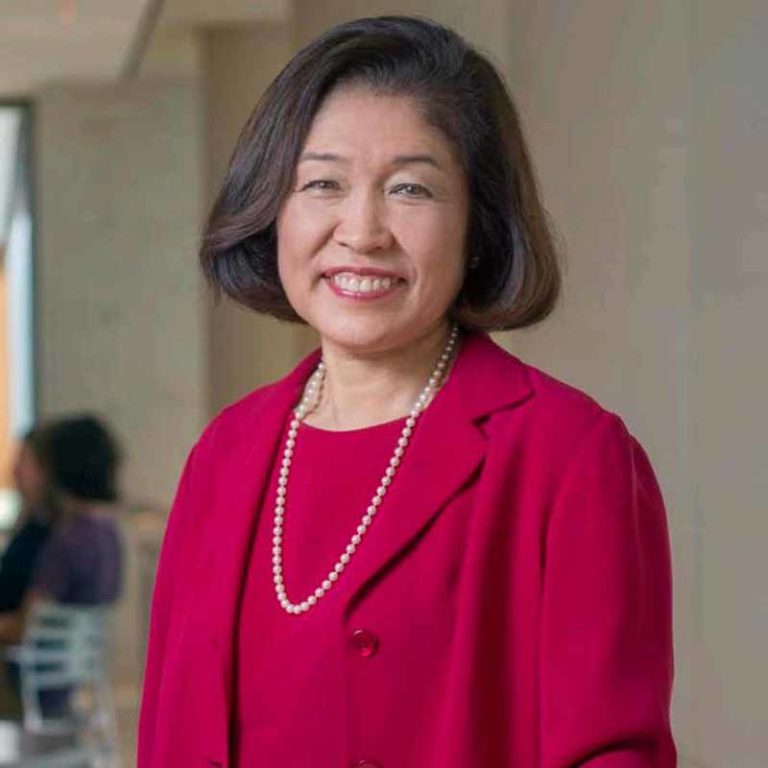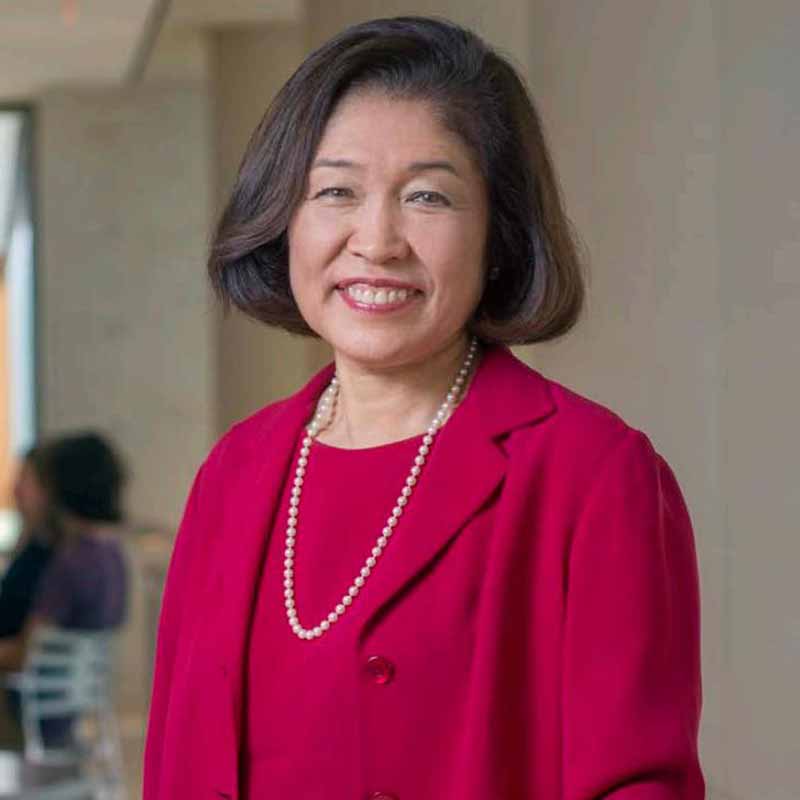 The choice of Dr. Judy Bundra as Chair of AF's support group in Chicago reflects AF's significant focus on educational outreach in the city and its suburbs. Judy holds a PhD in Music Education from Northwestern University and is recognized nationally for her work in the field. She has published and presented at music-education conferences throughout the country. Judy helped to write the Illinois Standards for the Fine Arts and design creative assessment tools for K-12 students in Illinois. For over 25 years, Judy collaborated closely with the Chicago Symphony Orchestra's community and education outreach programs. She has also been a consultant for the Grant Park Orchestra Association's community outreach efforts.
As interim dean at DePaul University, Judy advocated and raised funds for student scholarships and DePaul School of Music's new $100 million facility. She received the Via Sapientiae Award for her years of dedicated service to the University – the highest honor the University can bestow on one of its own. During Judy's recent 4-year stint as Dean of the Conservatory at the Cleveland Institute of Music, she was able to attend many Apollo's Fire concerts and fell in love with the "The Fire." Now resettled back in Winnetka, she is thrilled to use her energy and talents in support of AF's Windy City Series.
"I am truly honored to take on this role with Apollo's Fire – one of the world's leading baroque orchestras, " Judy Bundra said. "Jeannette Sorrell's creative programming and visionary leadership of this ensemble have been an inspiration to audiences and especially to the younger generation of musicians. We are excited to bring new audiences to classical music in Greater Chicago, and to provide children from all walks of life with a nurturing pathway of discovery in classical music."

Scenes from the August Launch Event at Ravinia

Post-Concert Reception hosted by Judy and Steve Bundra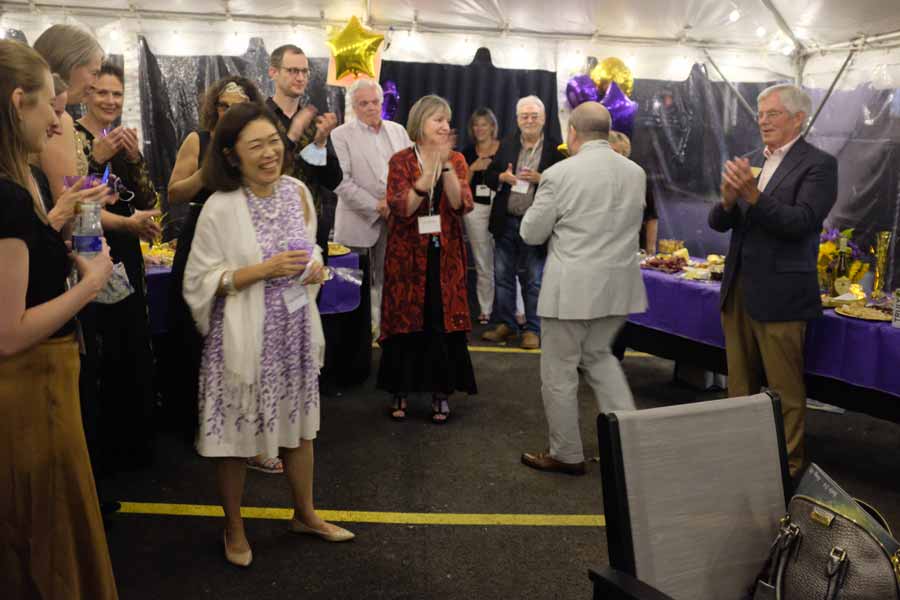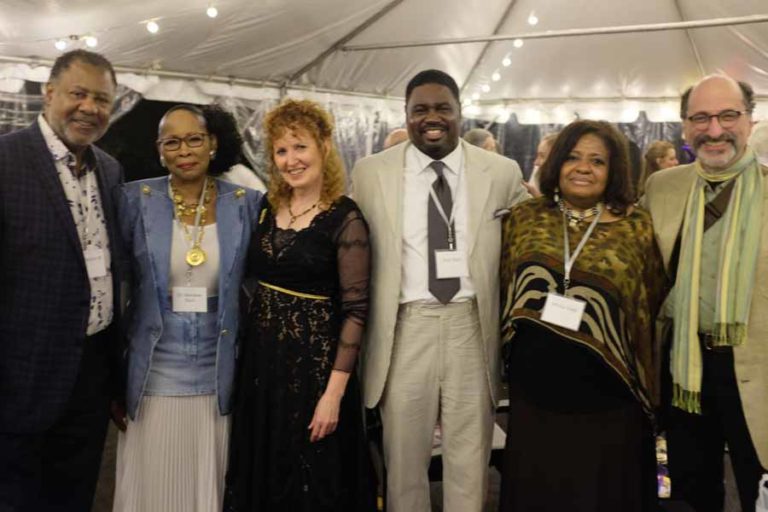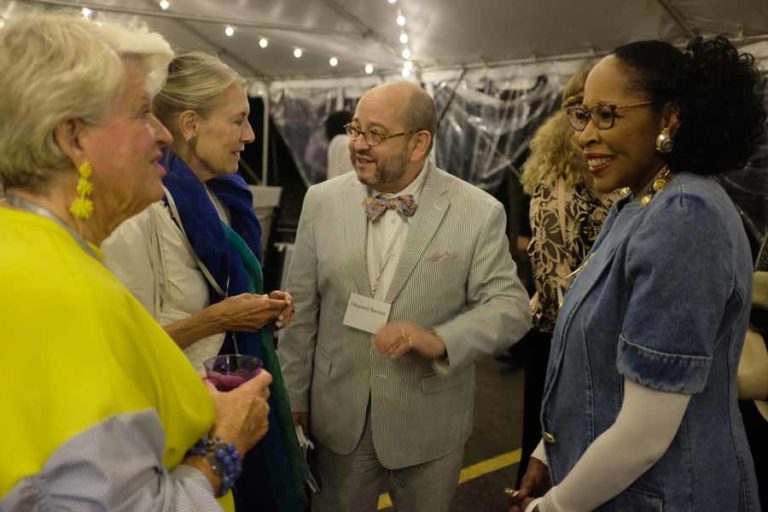 Scenes from the "Meet the Musicians" session in August 2021 – AF musicians with youth from Sistema Ravinia Lawndale Music School

This transformational orchestral music education program fosters social development through exceptional music training for 3rd-8th grade students in Chicago and Lake County public schools.