2021-2022 Season Overview
---
The 30th Anniversary Season: A Journey of Discovery
"Superb energy… an exhilarating evening"

– San Francisco Chronicle
Subscriptions and single tickets on sale now!

Order now for priority seating. Save up to 22% by subscribing!
---
SUBSCRIPTION ORDERS – online or by phone.
SINGLE TICKETS –
order now online or by phone.
PHONE ORDERS:
Please call the friendly AF staff at 216.320.0012 x 1.
ATTEND IN PERSON OR AT HOME! –
5 of the 7 concerts will be offered virtually.

– MORE INFO
CHOOSE YOUR ORDER FORM:
2021-22 Subscription Programs
28 concerts of 7 programs, brought to your doorstep at venues around Northeast Ohio!
 
DOWNLOAD the Season Brochure

---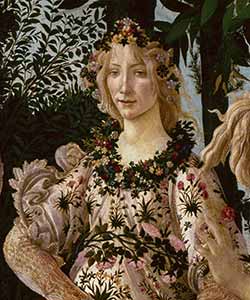 Program #1:
Vivaldi's FOUR SEASONS rediscovered
CONCERT-VIDEO NOW AVAILABLE – Watch anytime for 30 days.
Francisco Fullana, violin – Four Seasons
Alan Choo & Emi Tanabe, violin – La Folia
René Schiffer & Sarah Stone, cello – Vivaldi Double Cello Concerto
Apollo's Fire launches the 30th Anniversary Season with a splash! Not your mother's Four Seasons…. Jeannette Sorrell and Francisco Fullana become musical storytellers – celebrating along with the 18th-century Italian peasants, whose joys and sorrows Vivaldi described so vividly. Dueling cellists evoke Vivaldi's rock-n'-roll personality in the stormy Concerto for Two Cellos. The party ends in exuberant madness when the group whips up Vivaldi's La Folia ("Madness").
"Sorrell's vivid approach makes these familiar works seem freshly minted, full of astonishing incident. Exhilarating… the tension exploded in the final squall."
– SEEN & HEARD INTERNATIONAL (UK)
Supported in part by the National Endowment for the Arts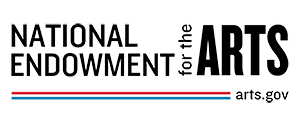 with additional support from Glenmede


Special thanks to Compact Disc Sponsor: Mr. Robert Conrad
---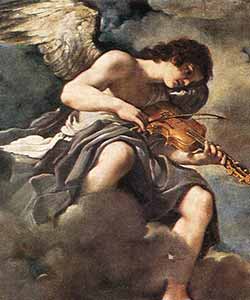 Program #2:
VIOLIN FANTASY
Tracing the Path from Biber to Bach
November 11-14
Alan Choo, violin & co-director
Jeannette Sorrell, harpsichord & co-director
Rebecca Myers, soprano
Elisa Sutherland, mezzo-soprano
Inspired by the early baroque tradition of Stylus fantasticus (the "fantastic style"), J.S. Bach and his predecessors infused their music with virtuosity and daring improvisation. Alan Choo, Jeannette Sorrell, and 8 friends on strings and plucked instruments trace the path of composers who influenced Bach – including Buxtehude, Biber, Pachelbel, Weiss, Reinken, and Pergolesi – and present Bach's own glowing transcriptions of works by these colleagues.
Generously sponsored by Ryan Siebel
---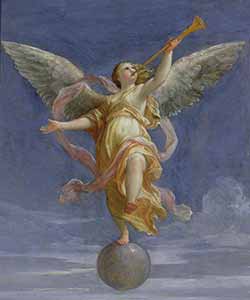 Program #3:

Handel's MESSIAH


December 8-12

Nicholas McGegan, guest conductor
Erica Schuller, soprano
Daniel Moody, countertenor
Thomas Cooley, tenor
Hadleigh Adams, baritone

The trumpet shall sound! Apollo's Fire welcomes renowned British conductor Nicholas McGegan, who loves nothing more than Handel. This delightful Handel expert leads the virtuoso musicians of Apollo's Fire, Apollo's Singers, and four soloists in Handel's beloved holiday classic.
---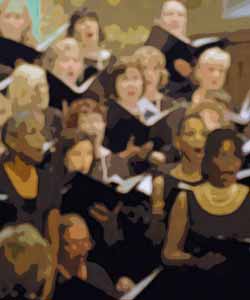 Program #4:
LIFT EV'RY VOICE
A Celebration of Brotherhood & Sisterhood
Jeannette Sorrell, conducting
Kristine Caswelch & Ashlee Foreman, sopranos
Reggie Mobley, countertenor
Jacob Perry, tenor
Jonathan Woody, bass
with AF instrumentalists and the Musettes Ensemble (youth chorus)
Back by popular demand! This uplifting program by Jeannette Sorrell premiered in May 2021 and now returns in an expanded version. Monteverdi's beautiful Nigra Sum (I am Black & Beautiful) from the Vespers of 1610 meets a stunning 2019 composition of the same title by Black composer Jonathan Woody. Renowned countertenor Reggie Mobley shares tales of his childhood growing up Black (and beautiful) in the Deep South. A suite by Joseph Bologne (known as "The Black Mozart" in the 18th century) leads to Civil War-era spirituals. The Apollo's Musettes (youth choir) join AF musicians and soloists in this celebration of our shared humanity.
Friday, August 5, 7:30pm – Arlington Church of God, AKRON
Saturday, August 6, 8:00pm – AVON LAKE United Church of Christ
Sunday, August 7, 7:00pm – Cain Park, CLEVELAND HEIGHTS
Generously sponsored by The Deveny Familiy
Special thanks to Compact Disc Sponsors: Tom & Marilyn McLaughlin
---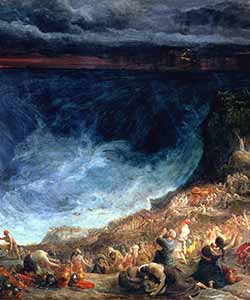 Program #5:
Handel's ISRAEL in EGYPT
A Dramatic Oratorio

Adaptation by J. Sorrell
CONCERT-VIDEO NOW AVAILABLE – Watch anytime for 30 days.
Margaret Carpenter Haigh & Molly Netter, sopranos
Daniel Moody, countertenor
Jacob Perry, tenor
Edward Vogel, baritone
Premiered in 2017, Jeannette Sorrell's new adaption of Handel's neglected oratorio has won rave reviews. In addition to being a colorful showpiece for the virtuoso players and chorus of Apollo's Fire, the work is a gripping emotional journey – from plagues and pyramids to the crossing of the Red Sea… The Israelites' daring escape from Egypt comes to life with reverence and triumph through Handel's sumptuous music.
Adaptation by Jeannette Sorrell, runs 2 hrs.
"Presented with a sense of theatre as Handel intended… scintillating and superb."
—CLEVELANDCLASSICAL.COM
RENT VIDEO MORE INFO
 
Generously sponsored by Karen & Richard Spector
Special thanks to Compact Disc Sponsors: Robert A. & Judith M. Weiss
Edward Vogel's performances are supported in part by Malcolm & Vivian Henoch
---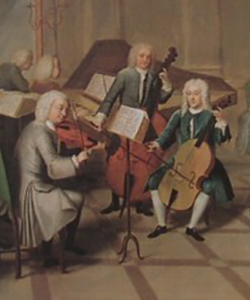 Program #6:

VIRTUOSO BACH & VIVALDI
CONCERT-VIDEO NOW AVAILABLE – Watch anytime for 30 days.
Apollo's Fire and Jeannette Sorrell set sparks flying in this program that heads to Carnegie Hall following local performances.  Bach's beloved Brandenburg Concerto no. 3 meets Vivaldi's Concerto in A Minor for Two Violins, featuring Olivier Brault and Susanna Perry Gilmore.  In Vivaldi's fiery Concerto for Two Cellos, cellists René Schiffer and Mimé Brinkmann show why AF thinks of Vivaldi as the "rock-n-roll composer of the 18th century."
Generously sponsored by William P. Blair III
Olivier Brault's performances are supported in part by Susan Troia, in memory of Anthony Troia

---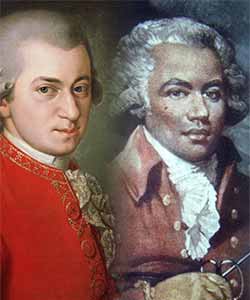 Program #7: 30th Anniversary Celebration Concert

AF returns to SEVERANCE!
MOZART and the Chevalier
CONCERT-VIDEO NOW AVAILABLE – Watch anytime for 30 days.
Francisco Fullana, violin
Sonya Headlam, soprano
MOZART Don Giovanni Overture
BOLOGNE Aria from L'Amant anonyme
MOZART Selections from Exsultate, Jubilate
BOLOGNE Violin Concerto
MOZART Symphony no. 41, Jupiter
Two geniuses: one called Mozart, the son of a musician; the other called Joseph Bologne Chevalier de Saint-Georges, the son of an African slave and her white master. In the 18th century, both were revered. Bologne became a beloved violin soloist, composer, champion fencing master, and hero of the French Revolution. Hearing both composers side by side in glorious music, we ask why one was forgotten…?
RENT VIDEO MORE INFO
 
Supported in part by the Paul M. Angell Family Foundation


The National Endowment for the Arts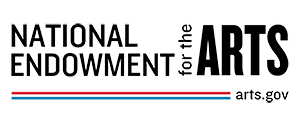 With additional support from Ann Fairhurst & Mark Cipra
Worldwide Watch-at-Home Video Sponsor: William P. Blair III
---
Stay tuned for info on the Baroque Bistros and NEW Community Symposiums!
[divider]
[divider]