LIFT EV'RY VOICE
A Celebration of Brotherhood & Sisterhood
Jeannette Sorrell,
conducting
Kristine Caswelch & Ashlee Foreman,
sopranos
Reggie Mobley,
countertenor
with AF instrumentalists and the Musettes Ensemble (youth chorus)
Friday, August 5, 2022, 7:30PM
Arlington Church of God, AKRON
Saturday, August 6, 2022, 8:00PM
AVON LAKE United Church of Christ
Sunday, August 7, 2022, 7:00PM
Cain Park, CLEVELAND HEIGHTS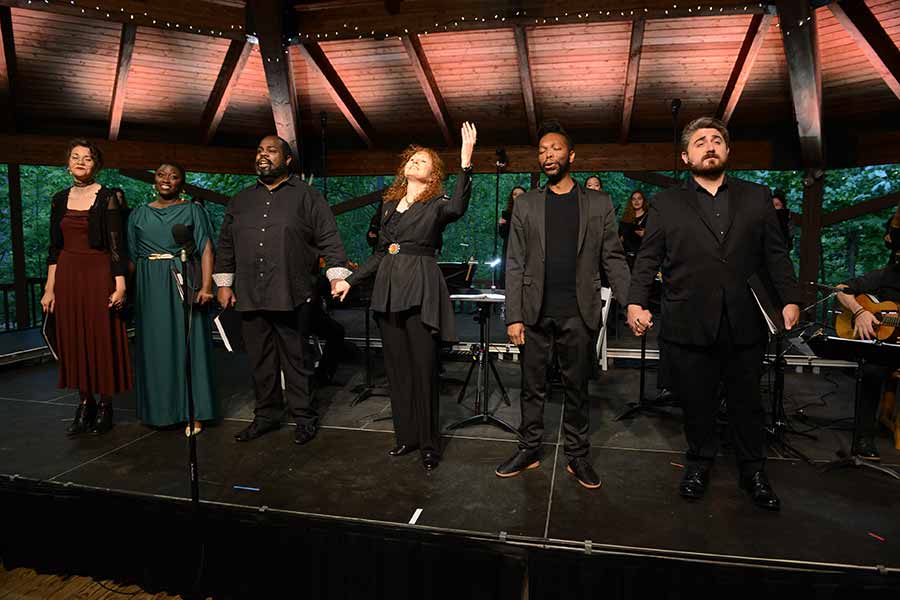 Back by popular demand!
This uplifting program by Jeannette Sorrell premiered in 2021 and now returns in an expanded version, with a new premiere by Black composer Jonathan Woody. Monteverdi's beautiful
Nigra Sum
(I am Black & Beautiful) from the
Vespers of 1610
meets Woody's stunning 2019 composition of the same title – plus Woody's new companion piece, which probes the legacy of neighborhood segregation. Renowned countertenor Reggie Mobley shares tales of his youth growing up Black (and beautiful) in the Deep South. A suite by Joseph Bologne leads to Civil War-era spirituals. The Apollo's Musettes (youth choir) join AF musicians in this celebration of our shared humanity.
"Reginald Mobley… pure of tone, immaculate in his articulation and always musical."
– THE HERALD (UK)
"Ashlee Foreman is a real discovery… tremendous range and theatrical assurance."
– SEEN & HEARD INTERNATIONAL (UK)
Watch Video
Hear the Music
Coming Soon!
Meet the Artists
These concerts are generously supported by
The Deveny Family
Tom & Marilyn McLaughlin
CD Recording Sponsor