Monteverdi Vespers of 1610 (Chicago)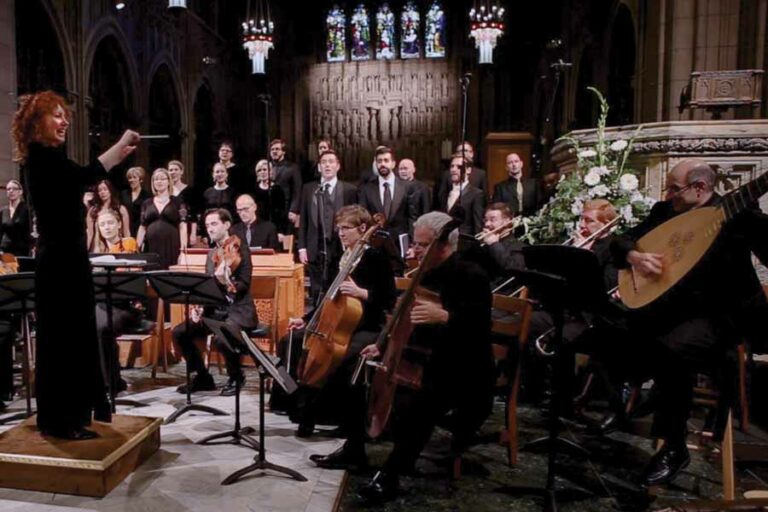 The sensuous allure of the East and the structure of the West. They met in Venice in 1610 – and the splendor resounded. Jeannette Sorrell leads chorus, strings, brass, lutes, and soloists in Monteverdi's sumptuous masterpiece.
Sunday, October 16, 2022, 4:00PM
Northwestern University (Alice Millar Chapel), EVANSTON
Erica Schuller, Molly Netter, Rebecca Myers,
sopranos
Kristen Dubenion-Smith,
mezzo-soprano
Jacob Perry & Steven Caldicott Wilson,
tenors
Edward Vogel and Andrew Padgett,
baritones
Watch Video
Hear the Music
Take the Music Home With You!
"Exultant… instrumental colours blaze brilliantly." –THE SUNDAY TIMES (London)
Chosen by BBC MAGAZINE: "30 Must-Have Recordings of our Lifetime" (2022)
Meet the Artists
Next Concert: Messiah