Virtuoso BACH & VIVALDI
Jeannette Sorrell,
direction & harpsichord
Francisco Fullana, Susanna Perry Gilmore, Alan Choo, Emi Tanabe,
violin soloists
René Schiffer & Ezra Seltzer,
cello soloists
Saturday, January 29, 2022, 8:00PM
Music Institute of Chicago, EVANSTON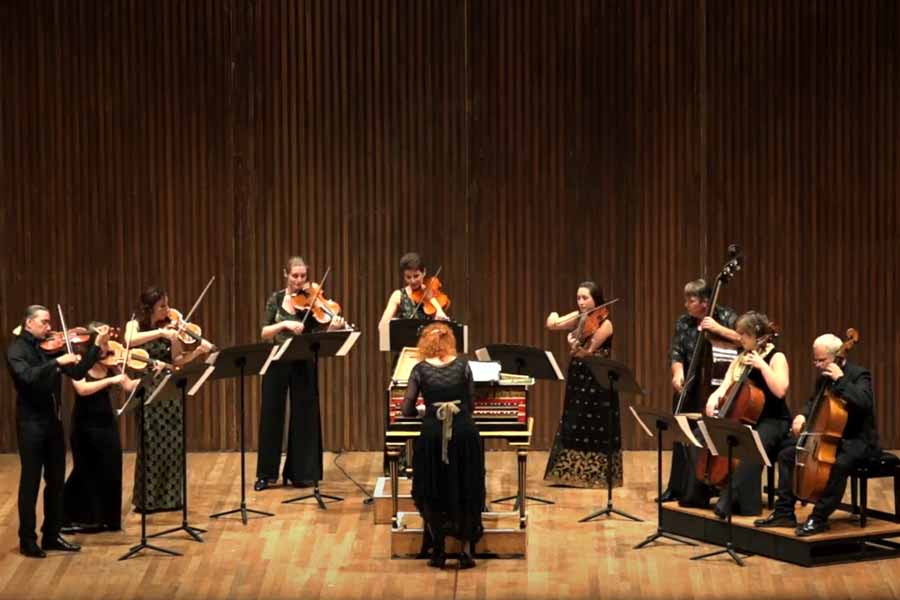 GRAMMY®-winners Apollo's Fire and Jeannette Sorrell set sparks flying as dueling soloists square off in double-concertos. In Vivaldi's fiery
Concerto for Two Cellos
, hear why Sorrell thinks of Vivaldi as the "rock-n-roll composer of the 18th century". The program includes Bach's beloved
Brandenburg Concerto no. 3
, Bach's darkly brooding
Violin Concerto in D Minor
featuring Francisco Fullana, Vivaldi's dramatic
Concerto in A Minor for Two Violins
, and selections from Bach's
Orchestral Suite no. 2 in B Minor
, featuring baroque flutist Kathie Stewart.
Also catch this program at CARNEGIE HALL on March 24, 2022
MORE INFO
Watch Video
Meet the Artists
A Music Party at Melton Constable, 1734 (oil on canvas) Artist Heins, John Theodore, Sr. (1697-1756) / © National Trust Images / Bridgeman Images