2020-2021 Season Overview
The 29th Season: A Pilgrimage of Hope
Dear Friends,
 
We miss you and hope you are well! In these uncertain times, I like to think that Apollo leads us through music to wellness. That's because Apollo is the Greek god of music and healing. Music and healing… in the same deity? Yes. The ancient Greeks knew that music has the power to move the emotions and heal the spirit.
 
Throughout 2020-2021, we will follow Apollo along a journey from solitude to camaraderie… a pilgrimage to hope. Our musicians will likely begin the season standing 6 feet apart, but closer than ever in spirit. Through the voices of Purcell, Monteverdi, Handel, Vivaldi, and more, we will travel a path of Resilience, Allure, Mystery, Elegance, Triumph, and Celebration.
 
Please join us in whatever way suits you best – in person or at home.
 
Wishing you health and inspiration,
Jeannette Sorrell, Artistic Director
---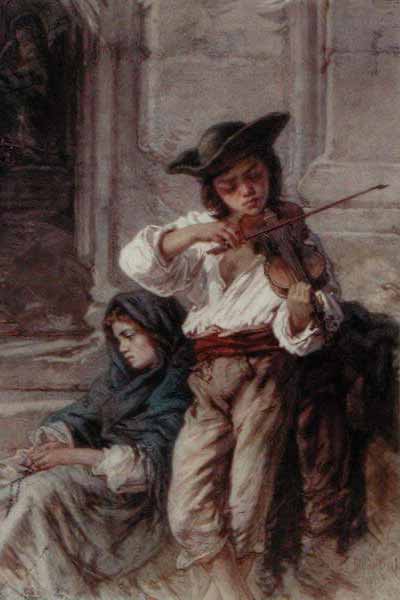 Program #1:
RESILIENCE: Music for Troubled Times
October 8-11
Amanda Powell, soprano
London, 1665: A year-long plague held the city in its grip, but haunting folk ballads and laments of Dowland and Purcell wafted from the windows of empty streets. Two centuries later, outbreaks of cholera and dysentery could not prevent Americans – black and white – from singing in joyous harmony at the end of the Civil War. In this new program from Jeannette Sorrell, we conjure up these two historic pandemics through music, diaries and poems as we celebrate the resilience of the human spirit. WE SHALL OVERCOME.
CONCERT VIDEO NOW AVAILABLE!
(Watch anytime for 30 days from date of purchase)
These concerts are generously supported by Whitmer & Ehrman, LLC


---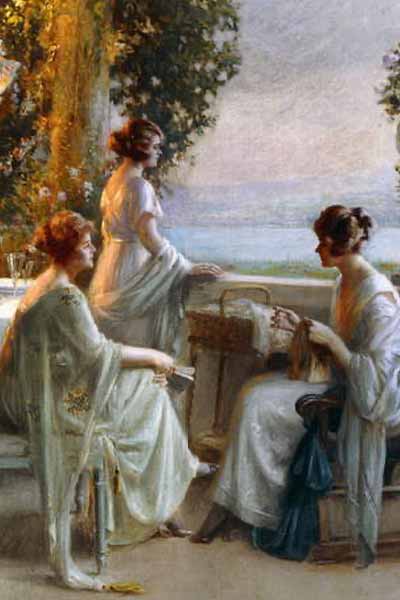 Program #2:
ALLURE: The Three Amandas
November 5-8
Amanda Forsythe & Amanda Powell, sopranos | Amanda Crider, mezzo-soprano
 
Long ago in the palace of Ferrara, three renowned ladies entertained princes with their astonishing musicianship. The "Tre Donne di Ferrara" (Three Ladies of Ferrara) were probably the first female professional musicians. Apollo's Fire collaborates with three stunning Amandas in virtuoso trios written for the Ferrara ladies, alongside soulful songs by Barbara Strozzi and Francesca Caccini and lively duets from Monteverdi's playful Scherzi Musicali. Eight instrumentalists join in the fun with dances from the palace and the countryside.
 
CONCERT VIDEO NOW AVAILABLE!
(Watch anytime for 30 days from date of purchase)
These concerts are generously sponsored by JEFF & JAMIE BARNETT

---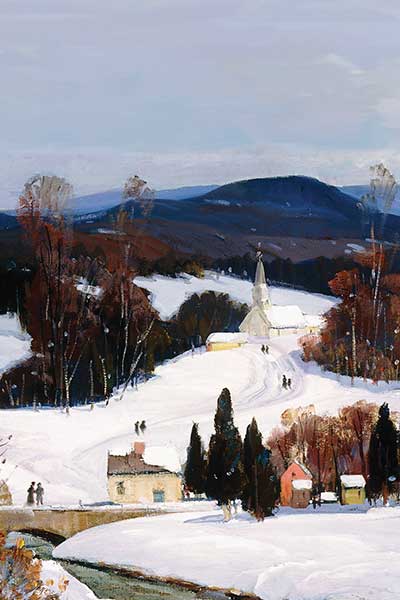 Program #3:
DELIGHT: Christmas on Sugarloaf Mountain
Note: Due to Ohio's COVID guidelines, A Fiddler's Noël was replaced by the full concert video of Christmas on Sugarloaf Mountain
Jeannette Sorrell, conductor/harpsichord
Amanda Powell, soprano vocals
Ross Hauck, tenor vocals
Brian Kay, lute & tenor vocals
Filmed at a sold-out concert at the Cleveland Museum of Art in 2018, this never-before-released video gives a close-up view of the joyous program from Jeannette Sorrell. Fiddlers, medieval harp, hammered dulcimer, bagpipes, and singers join with children's voices in this communal celebration of the American immigrant experience. From 1700's Ireland to a toe-tapping "barn dance" in Virginia… we follow the journeys of the Irish settlers who bravely crossed the Atlantic. The people of the mountains welcome Christmas with LOVE, SINGING, DANCING and PRAYER.
"Riveting… spectacularly performed and deeply moving." – SEEN & HEARD INTERNATIONAL
CONCERT VIDEO NOW AVAILABLE!
(Watch anytime for 30 days from date of purchase)
These concerts are generously sponsored by THE DEVENY FAMILY &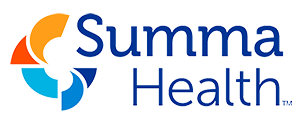 ---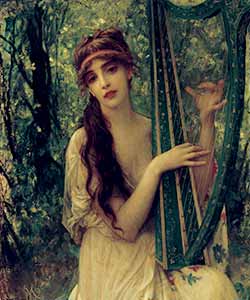 Program #4:
ELEGANCE: The Harper's Voice
Concert-video premieres March 10
Virtuoso Harpists of the British Isles
Anna O'Connell, baroque & Celtic harps, soprano
Amanda Powell, soprano
 
The harp was the voice of the marginalized peoples of the British Isles – Irish, Welsh, and Scots. Ireland's legendary blind harper, Turlough O'Carolan, was one of several great harpers of the 17th and 18th centuries. Today's young harpist troubadour, Anna O'Connell, sings and accompanies herself on the harp in the manner of the old Celtic harpists. Six Apollo's Fire musicians on violins, flute, cello, hammered dulcimer, and lutes join Anna in sparkling music by O'Carolan, Dowland, and Purcell, along with Scottish and Irish folk songs.
 
CONCERT VIDEO NOW AVAILABLE!
(Watch anytime for 30 days from date of purchase)
---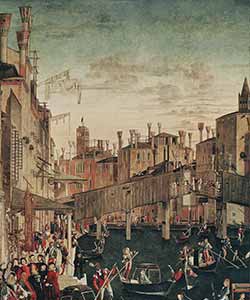 Program #5:

TAPESTRY: Jewish Ghettos of Baroque Italy


March 18-21
 
Note: This program replaces Handel's oratorio Israel in Egypt, which cannot safely be performed in current pandemic conditions.

 
In 1600, Italy was home to a fascinating melting pot of Jews from northern Europe, Spain, North Africa, and the Middle East. Though confined to crowded ghettos, the Italian Jews enlivened Italy with a vibrant mix of Sephardic and Ashkenazi musical traditions. In Venice and Mantua, Jewish and Catholic composers such as Salamone Rossi, Claudio Monteverdi, and Benedetto Marcello worked side by side and influenced each other. Our 15 musicians weave a musical tapestry, from prayer to feasting. Hebrew chants and baroque settings of the Psalms meet instrumental virtuosity – including a sparkling Sammartini concerto featuring Israeli recorder virtuoso Daphna Mor.
 
"Innovative and brilliant… a magic carpet that swept Sunday's large audience away."
– COOLCLEVELAND.COM
  
CONCERT VIDEO NOW AVAILABLE!
(Watch anytime for 30 days from date of purchase)
More Info Rent Concert Video
 
These concerts are generously supported by KAREN & RICHARD SPECTOR

---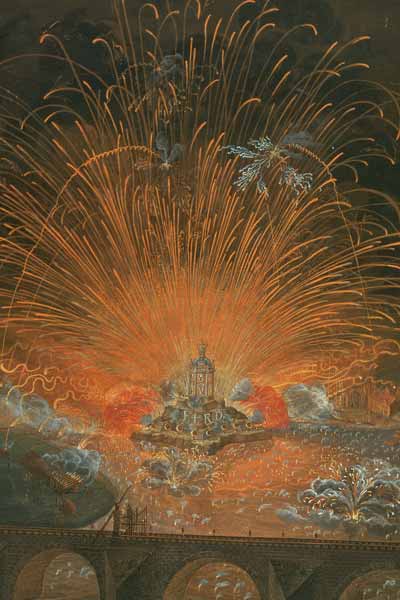 Program #6:

VIRTUOSITY: Fireworks from J.S. Bach


April 22-25

Amanda Forsythe, soprano
Alan Choo, violin
Steven Marquardt, trumpet
Note: This program replaces "CELEBRATION: Vivaldi's Four Seasons," which is postponed to October in order to accommodate the large number of patrons who selected this concert.
Apollo's Fire ends the season in an explosion of virtuoso fireworks. Bach's famously fiery Concerto in D Minor is usually heard on keyboard, but was originally intended for violin (and is even better that way!) Acclaimed soprano Amanda Forsythe returns for AF's first-ever performance of Bach's sparkling "Jauchzet" cantata, featuring dazzling coloratura for soprano and trumpet. The AF strings take the spotlight in the beloved Brandenburg Concerto no. 3.
CONCERT VIDEO NOW AVAILABLE!
(Watch anytime for 30 days from date of purchase)
---