MAINSTAGE CONCERTS
J.S. BACH'S Mass in B Minor
& Mini-Festival (April 9-15)
Amanda Crider,
mezzo-soprano
Friday, April 12, 2019, 8:00PM
Baldwin-Wallace University (Gamble Auditorium), BEREA
*Co-presented by the Baldwin-Wallace Bach Festival.
Free Student Rush tickets are not available at this performance, but $10 student tickets may be purchased.
Saturday, April 13, 2019, 8:00PM
First Baptist Church, SHAKER HEIGHTS
Sunday, April 14, 2019, 4:30PM
St. Raphael Catholic Church, BAY VILLAGE
Monday, April 15, 2019, 7:30PM
St. Paul's Episcopal Church, AKRON
Seven days of Bach-mania for all ages!
Check out the Mainstage Concerts and the Concurrent Events.

The culmination of a triumphant season for Apollo's Fire! Now a Grammy®-winning orchestra, Apollo's Fire proudly presents Bach's celebratory and exhilarating
Mass in B Minor
– never before heard on period instruments in Northeast Ohio. A Mini-Festival of concurrent events provides opportunities for immersion in the context of Bach's artistic masterwork.
Conductor Jeannette Sorrell leads the festive forces, including trumpets, timpani, woodwinds, strings, choir, and soloists. Sorrell and Apollo's Fire are internationally respected for compelling performances of Bach's sacred works.
"Sorrell led a revelatory performance [of Bach's St. John Passion]… impassioned singing and playing.""
– Opera News (review of Bach's St. John Passion)
"First rate… rendered with consummate skill and artistry."
– The New York Times (review of Bach's St. John Passion)
PRE-CONCERT TALK with Harvard Professor Thomas Forrest Kelly (April 12-14); musicians Debra Nagy & Kathie Stewart (April 15), 1 hr. before each concert. FREE!
Senior (65+), Young Adult (<40), and Student Discounts are available in select price sections.
Check out the Mini-Festival
Concurrent Events!
From a film to Family Concerts, to a Baroque Brass Demonstration to special lectures by our renowned (and highly entertaining) visiting scholar, Prof. Thomas Forrest Kelly.
MORE INFO
Watch Video (from AF's production of Bach's St. John Passion)
Meet the Artists
These concerts are generously sponsored by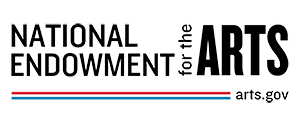 and Drs. Gregory & Jeanne Sorrell
Musical Angels, Te Deum, East Window, c.1888 (stained glass), Brown, John William (1842-1928) / Parish Church of Saint Mary and All Saints, Plymstock, UK / Photo © Alastair Carew-Cox / Bridgeman Images