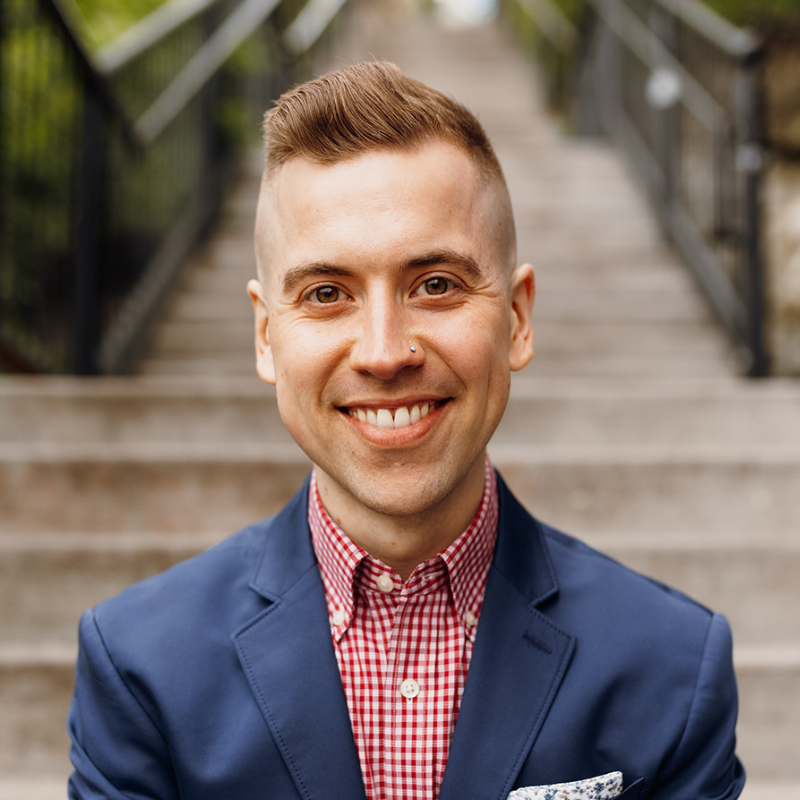 Baritone SAM KREIDENWEIS enjoys a diverse career as a soloist and ensemble musician across America and abroad. He regularly sings and records with Skylark Vocal Ensemble, True Concord Voices and Orchestra, Inversion Ensemble, and the Irish groups Anúna and M'ANAM. He is a founding member of The Leonids, a nine-part low-voice ensemble in Vancouver, BC, focusing on high-level chamber performance and development of students and aspiring singers. Sam has also performed with Conspirare, Cantus Vocal Ensemble, Kinnara Ensemble, Santa Fe Desert Chorale, and can be heard on the GRAMMY© Award-winning recording of Rachmaninoff's All-Night Vigil with the Phoenix Chorale and Kansas City Chorale.
Career highlights have included performing with Anuna at the Last Night of the BBC Proms, performing for the Japanese Royal Family in a revolutionary musical adaptation of the traditional Noh play, At the Hawk's Well, and being part of the original cast and recording of Considering Matthew Shephard by Craig Hella Johnson with Austin-based Conspirare.
When not performing, Sam is a diversity, equity, and inclusion practitioner, using his love of mentoring and education to develop equitable and inclusive systems for corporations and nonprofits. A fierce advocate of the arts, Sam has previously served on the Board of Directors for Source Song Festival and the Twin Cities Gay Men's Chorus. He holds degrees in voice and opera theatre performance from the University of Dayton and Arizona State University.