The Road to Dublin
Created & Directed by Jeannette Sorrell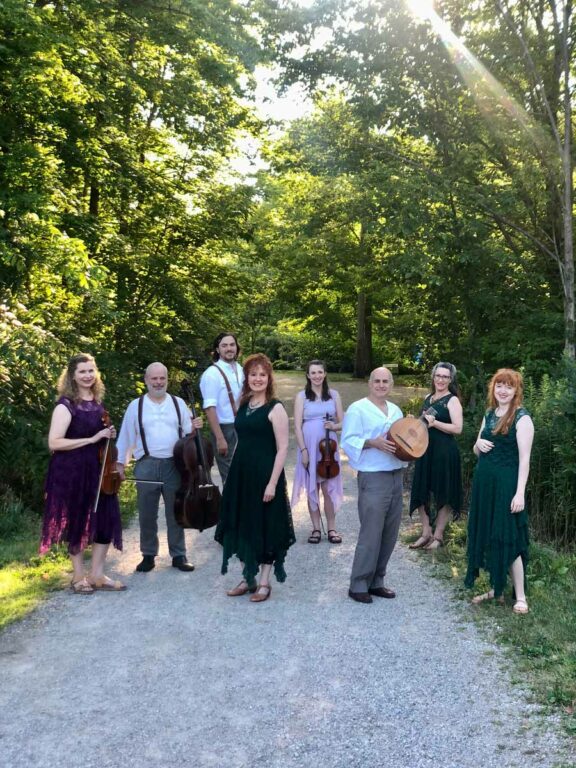 Dublin – the ancient city of pubs, pints, and castles. Wandering bards and musicians have traveled the road to Dublin for centuries. In this new program from Apollo's Fire and GRAMMY winner Jeannette Sorrell, haunting ballads and legends give way to driving reels…. Celtic fiddlers set sparks flying. Irish singer Fiona Gillespie joins the merry instrumentalists on fiddles, flute, cello, hammered dulcimer, plucked instruments, and harpsichord.
This program premiered in 7 sold-out concerts in the Cleveland area in summer 2022. Over 2700 tickets were sold.
"Never think that classical music is boring – not when it's performed by Apollo's Fire!"
– CoolCleveland.com
Performing ensemble: 9-13 musicians on vocals, fiddles, Irish whistle, cello, plucked instruments, hammered dulcimer, and harpsichord.
This program is a creative sequel to Sorrell's 2015 program, Sugarloaf Mountain: An Appalachian Gathering, which has toured across the U.S. as well as to such venues as the National Concert Hall in Dublin, the Aldeburgh Festival in England, and Belfast Castle.
Photos