Next tour: January 2020
[divider]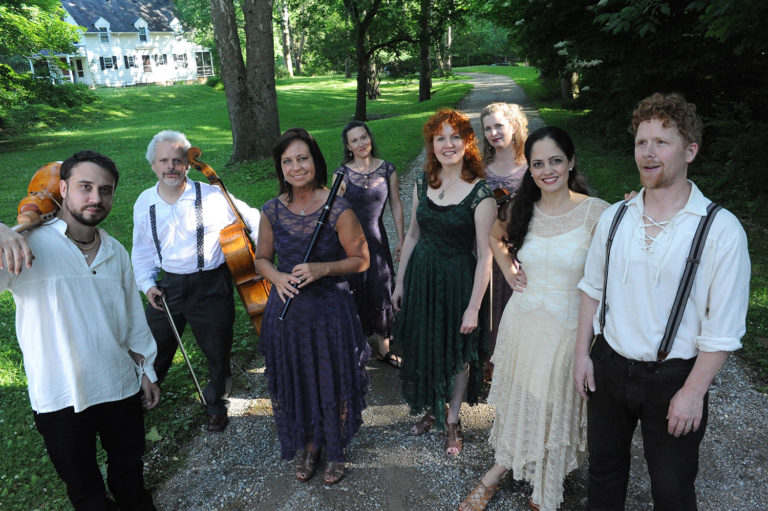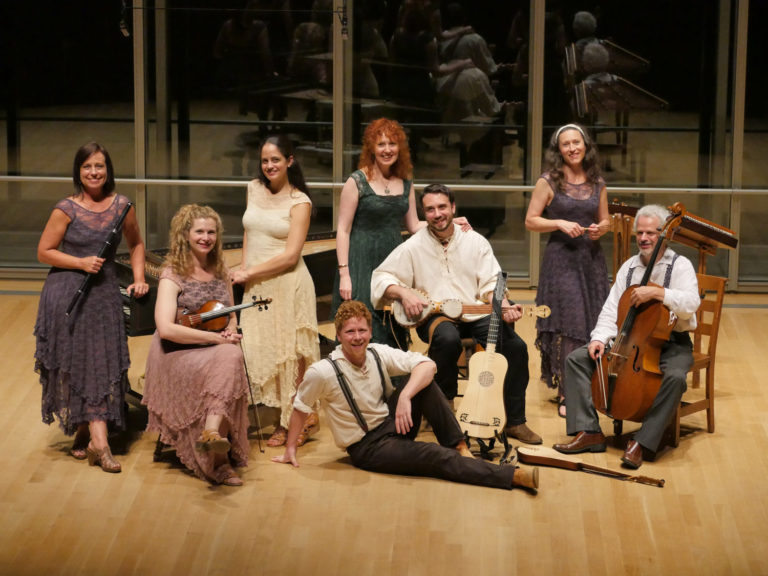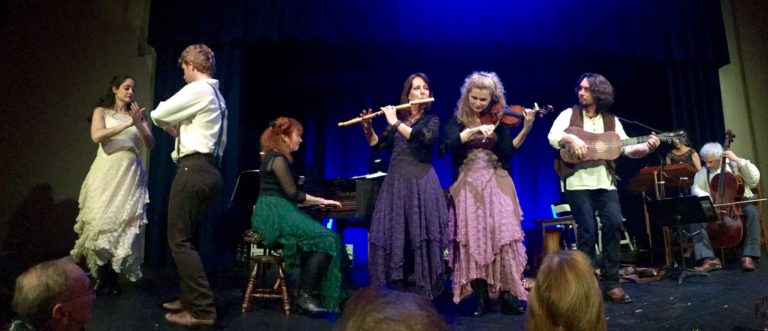 [divider]
"a triumph… an absolutely joyous achievement"
–ClevelandClassical.com
Read the full review of the Cleveland premiere (originally titled "Glory on the Mountain.")
About the Program
"Sugarloaf Mountain" is created and directed by Jeannette Sorrell, creator of Apollo's Fire hit crossover programs "Come to the River" and "Sephardic Journey," both Top 10 bestsellers on BILLBOARD Classical. The program has toured to New York City, the National Gallery in Washington, Pittsburgh's Renaissance & Baroque Society, and universities up and down the East Coast, in addition to over 15 sold-out performances in Cleveland. The CD recording on British label AVIE debuted at no. 5 on the Billboard Classical Crossover chart (2015). The tour program will debut in the UK and Ireland in August 2018.
Long ago, the sparkling fiddle tunes and haunting ballads of the British Isles came across the water,
taking root in the hills of Virginia.
They mingled with Southern hymns and African spirituals –
creating the soulful music we call Appalachian.
The people of the mountains raise their voices in celebration of daily life –
LOVE, SINGING, DANCING AND PRAYER.
[Download the complete program playlist, performers' bios, and Ms. Sorrell's program notes.]

What the Critics Say
"Sorrell and a hand-picked band of eight musicians… tap into America's hardscrabble Southern roots with grace and power… with music that asks questions about life and death, and bores into the American national psyche at visceral and emotional levels. Beautiful and eloquent… infectious energy. Every song signifies a personal response… Sorrell's magical, rapt harpsichord riff on 'I wonder as I wander' reveals how profoundly spontaneous this folk music is at its core."
– GRAMOPHONE
[read the full review]
"Wonderfully fresh… exuding utter authenticity, contagious kinetic energy, and a totally free-wheeling spirit to the nth degree while shedding not a whit of their phenomenal technical polish, exemplifying the kind of art that conceals art. A must-have item; highest recommendation."
– FANFARE Record Magazine [read the full review]
"Entirely compelling, by turns funny, tragic, and even grisly. This release should continue to gain international attention for this forward-thinking group. Sorrell, who came of age as a musician partly in the rural South, has a way with this music."
– ALLMUSIC.COM
"Spectacularly fine singing and instrumental playing… full of energy and life. Terrific sweep from the ensemble who really swing. A first rate recording."
– THE CLASSICAL REVIEWER, UK
"Authenticity and that most elusive of desirable qualities, exquisite taste."
– THE CLEVELAND PLAIN DEALER
"Haunting melodies, foot-stomping jigs and reels, stories, and a healthy dose of comedy, all with musicianship of the highest order. The audience sang, clapped, shed a few tears, and laughed, ultimately enjoying a taste of the good times that our mountain forebears must have had. The program is an ingenious conception of Apollo's Fire director Jeannette Sorrell, the fruit of considerable research… A rich tapestry of the dark, the joyful, the sad, and the humorous, all of which the deep treasury of Appalachian music encompasses. At times songs segued seamlessly into one another to add to the sense of a journey through time. The logic of song sequence and changes of moods were beautifully placed and yielded a powerful effect… An absolutely joyous achievement."
– CLEVELANDCLASSICAL.COM
Meet the Cast
---