Chamber Programs from Apollo's Fire
During the pandemic, GRAMMY® Winners Apollo's Fire and Jeannette Sorrell offer 3 programs that can be done with musicians placed 6 ft apart on stage, if needed.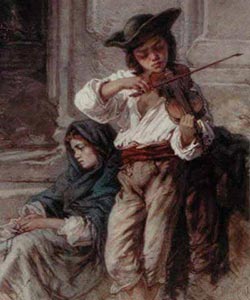 Program #1
RESILIENCE: Music for Troubled Times
with Amanda Powell, soprano
London, 1665: A year-long plague held the city in its grip, but haunting folk ballads and laments of Dowland and Purcell wafted from the windows of empty streets. Two centuries later, cholera outbreaks could not prevent Americans – black and white – from singing in joyous harmony at the end of the Civil War. Jeannette Sorrell and eight companions conjure up these two historic pandemics through music, diaries and poems – a celebration of the resilience of the human spirit. WE SHALL OVERCOME.
Brief readings includes excerpts from Defoe's Journal of the Plague Year, Frederick Douglass' My Bondage and My Freedom, and the Civil War diary of Mary Chesnut.
This program can be performed with optional projected images (period paintings of London and the U.S. Civil War).
---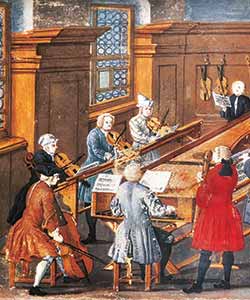 Program #2
A Night at Bach's Coffeehouse
Inspired by the casual concerts led by J.S. Bach at an 18th-century coffeehouse, Apollo's Fire has performed this program to sold-out crowds at Carnegie Hall, Tanglewood, and the BBC Proms (with slightly larger forces). But it can be done with 7-11 musicians, as desired. Instrumentation is strings and 2 flutes, plus Jeannette Sorrell leading from the harpsichord.
---
Program #3
A Little Night Music
The Apollo's Fire period strings bring their signature energy and freshness to Telemann's Don Quixote Suite; Bach's Brandenburg Concerto no. 3; Mozart's Divertimento for Strings in D Major OR a Violin Concerto; and finishing by shaking the dust off of Mozart's masterpiece, Eine Klein Nachtmusik.
This program can be done with 10-13 strings, as desired.
---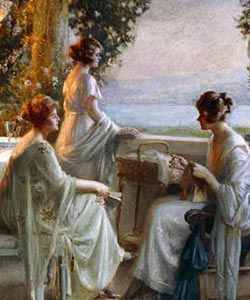 Program #4
ALLURE: The Three Amandas
Amanda Forsythe, soprano
Amanda Powell, soprano
Amanda Crider, mezzo-soprano
Long ago in the palace of Ferrara, three renowned ladies entertained princes with their astonishing musicianship. The "Tre Donne di Ferrara" (Three Ladies of Ferrara) were probably the first female professional musicians. Apollo's Fire collaborates with three stunning Amandas in virtuoso trios written for the Ferrara ladies, alongside soulful songs by Barbara Strozzi and Francesca Caccini and lively duets from Monteverdi's playful Scherzi Musicali. Eight instrumentalists join in the fun with dances from the palace and the countryside.
[divider]
[divider]
[divider]