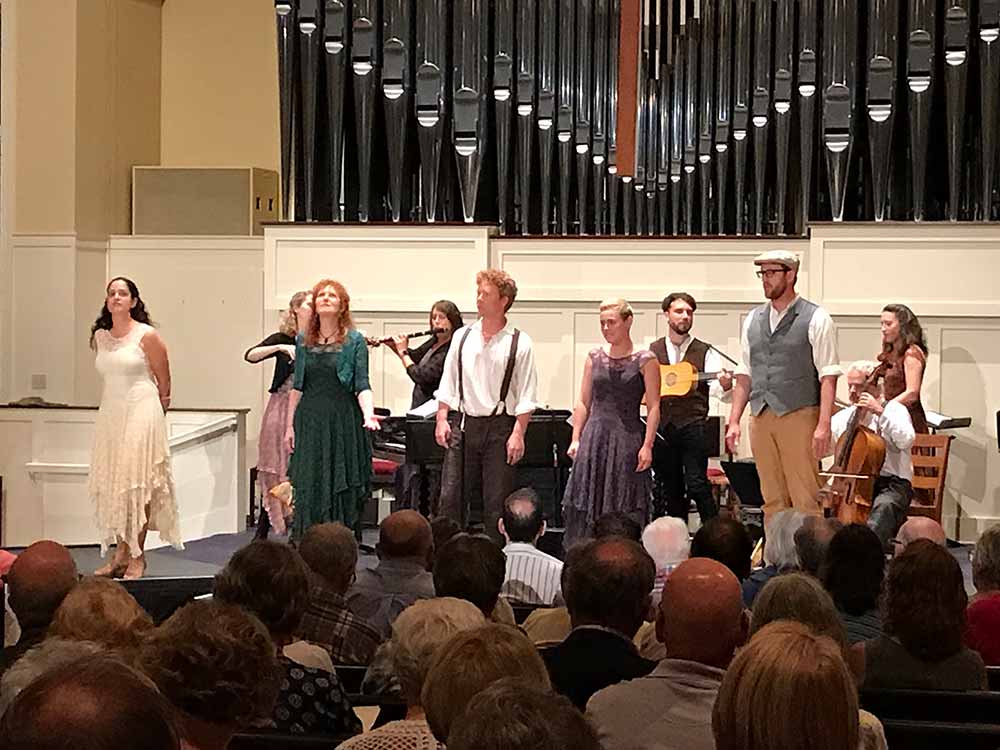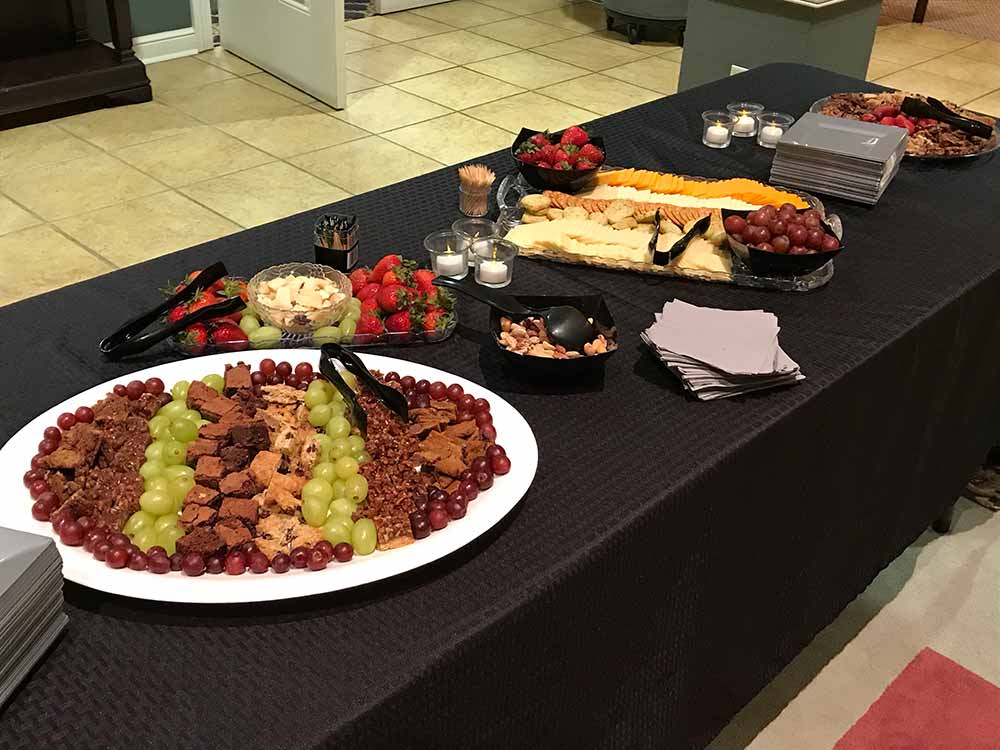 Local send-off concert and reception in Bath, OH.
Following two fabulous performances and send-off receptions in Cleveland and Bath, the orchestra has packed their bags (not to mention their microphones, music, instruments, concert dress, extra strings, and props) to fly to London. Ten musicians, our incredible Production Manager Tom Frattare, and our General Manager Noha Ryder will take a combined total of seven different flights. All of these flights were meticulously scheduled and booked by our own Director of Touring, Allison Richards.
Curious about how to you get a cello from Cleveland to the UK? It actually has its own seat on the plane next to our esteemed principal cellist René Schiffer, who will secure it using a seat belt extension. We are waiting to see if the cello will get its own meal on the plane and will report back!
But there will be no time to rest when they arrive, because they will all board a bus first thing in the morning to Ipswich in preparation for our first performance at the Aldeburgh Festival.
Next stop, London!