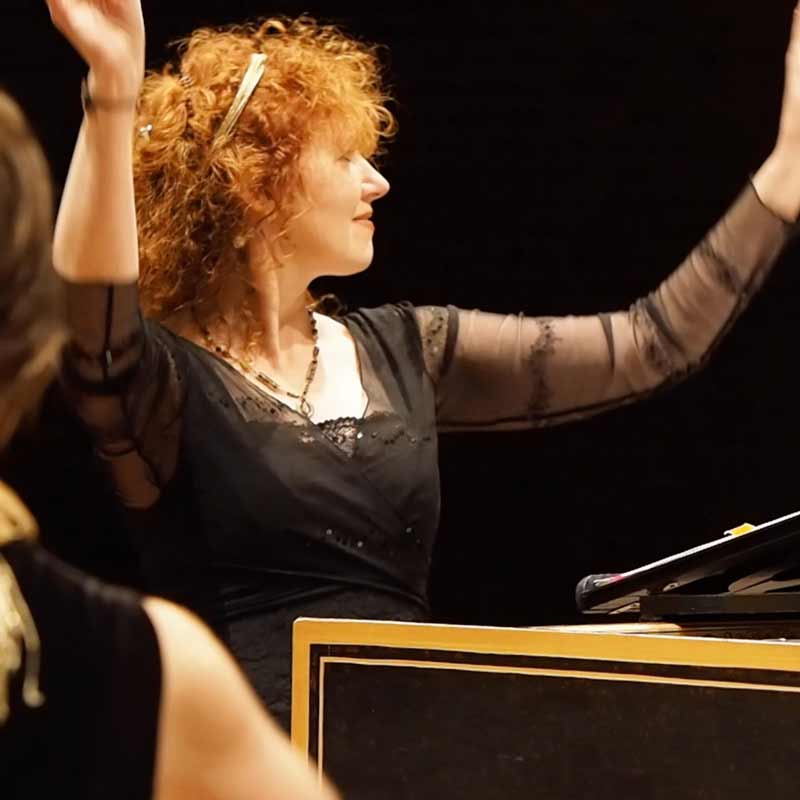 "Superlative music-making and European stylishness"
– THE DAILY TELEGRAPH
"5 Best Classical Concerts of the Year" (Apollo's Fire in London, 2014)
J.S. Bach was a huge admirer of Vivaldi, and transcribed many of his pieces. Apollo's Fire and conductor/harpsichordist Jeannette Sorrell set sparks flying with Bach's fiery Concerto for Two Violins and the beloved Concerto for Violin and Oboe, as well as Vivaldi's dramatic Concerto for Four Violins, or his Double Violin Concerto in A minor, and/or the "Gardellino" Flute Concerto or the wild Concerto for Two Cellos in G Minor. Apollo's Fire can partially tailor the repertoire to presenters' wishes.
Available in October 2021 (this tour includes Carnegie Hall)
"Their programme flickered and danced, distinguished by cultivated string tone and buoyancy of rhythm."
– FINANCIAL TIMES, London (BBC Proms debut, 2015)
Videos
Bringing the 'Fire' to the World's Stages
VIVALDI/arr. Sorrell La Folia ("Madness")
BACH Brandenburg no. 5 – Live at Tanglewood
VIVALDI Concerto for Two Cellos