Adaptation by Jeannette Sorrell, 2017
Premiered in Cleveland in October 2017, Jeannette Sorrell's new adaption of Handel's neglected oratorio has won rave reviews from all critics. In addition to being a colorful showpiece for the virtuoso players and chorus of Apollo's Fire, the work is a gripping emotional journey – from the haunting Lamentations of the Israelites on the Death of Joseph, to the plagues of frogs, locusts, hailstones, and more… to the triumph of the crossing of the Red Sea.
The ensemble of approximately 46 performers includes 5 vocal soloists, AF's virtuoso chamber chorus, and an orchestra of strings, woodwinds, trumpets, sackbuts (baroque trombones) and timpani. The performance runs just under 2 hours, including intermission.
---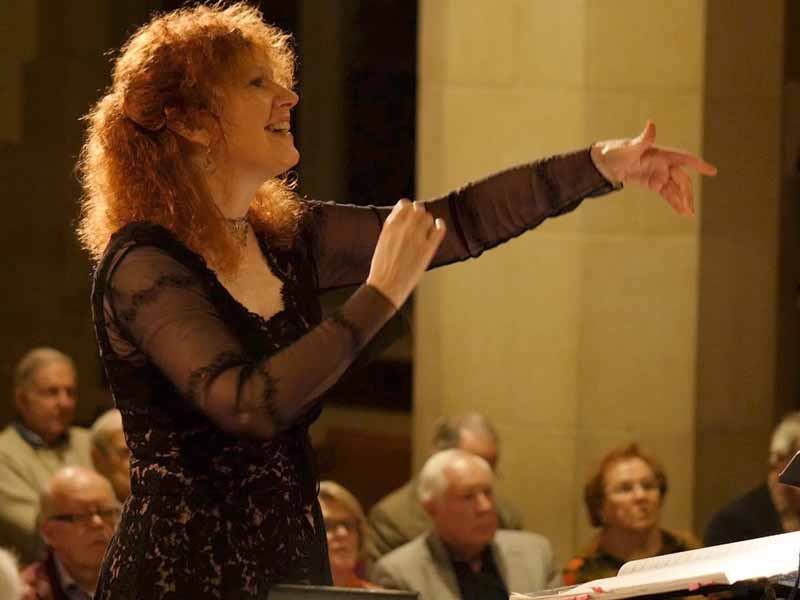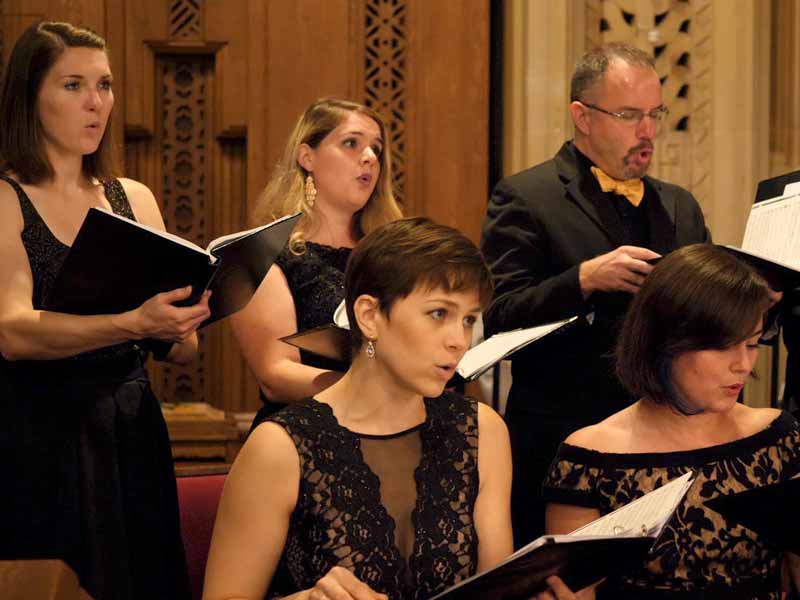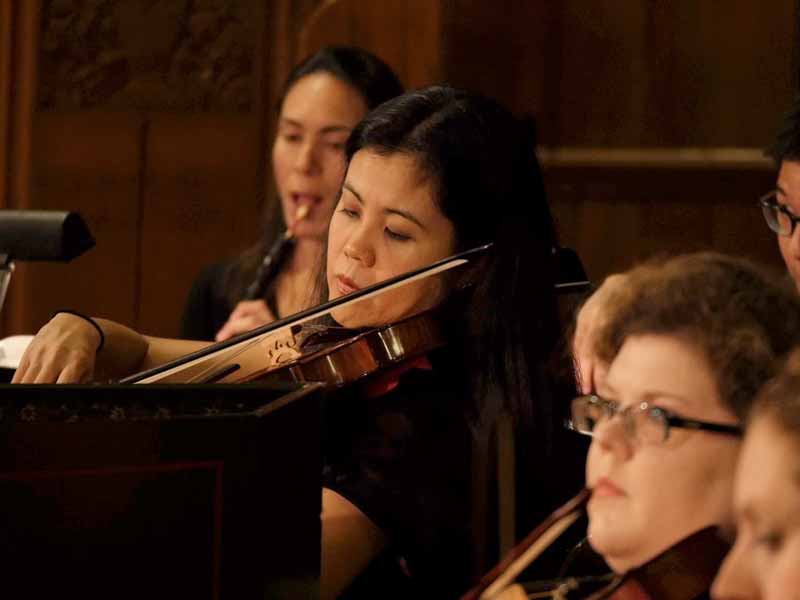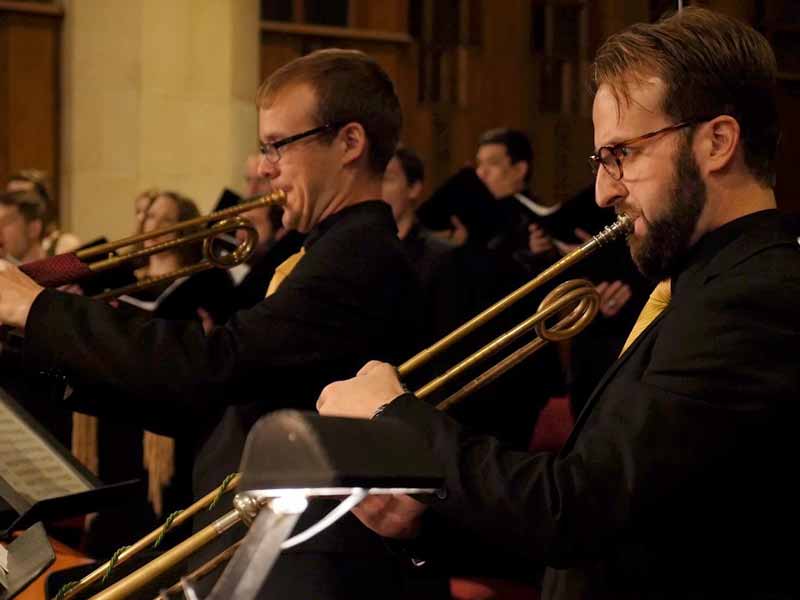 What the Critics Say…
A Master Storyteller Adapts an Undervalued Oratorio
Seen & Heard International – October 20, 2017
"Sorrell is a masterful musical storyteller. Her adaptation [of Handel's Israel in Egypt] gives the work a coherent, compelling dramatic arc, brought off brilliantly by her singers and players. I can only think that Handel, a practical man of the theater, would wholeheartedly approve.
Handel got a bad rap for many years by being subjected to bloated, sleepy interpretations. Here, the life and dramatic meaning were foremost, and it was a thrilling reminder of Handel's greatness. Tenor Ross Hauck was pliant and expressive in his solos. Daniel Moody sang brilliantly with drama and wit. Jeffrey Strauss was richly engaged and engaging in the baritone arias…. The crystalline voice of Erica Schuller and the glowing warmth of Molly Netter… carried an emotional charge. The instrumental solos throughout were brilliant….
Sorrell's adaptation and conducting could open up a new era of appreciation for this great, undervalued oratorio."
Read More
 
Apollo's Fire plays to its many strengths in vivid adaptation of Handel's 'Israel in Egypt'
The Plain Dealer – October 16, 2017
"A full-scale production of Handel's dramatic oratorio "Israel in Egypt," in a new performing edition prepared by music director Jeanette Sorrell….. Her edition seeks to re-establish the dramatic balance…. The effectiveness of Apollo's Fire's version proves that Sorrell was on the right track.
Apollo's Singers were supple and subtle, alert to a wide dynamic range and sensitive to the drama of the music. Apollo's Fire [instrumentalists] navigated Handel's various musical depictions with exhilarating abandon, which Sorrell harnessed wonderfully…. leaping rhythms for frogs, gossamer swirls for flies and lice… surging timpani as the waters of the Red Sea swallow Pharaoh and his men.
Once again Jeanette Sorrell and Apollo's Fire have shown that they are at their best when presenting large-scale works of impact and importance."
Read More
 
"Triumphed Gloriously"… Apollo's Fire performs Handel's 'Israel in Egypt'
ClevelandClassical.com – October 17, 2017
"Chorus, soloists, and orchestra were uniformly impressive. The chorus, like the text they sang at one point, 'triumphed gloriously.' Alternating between the podium and the harpsichord, Sorrell led a highly nuanced performance of Israel in Egypt… unanimous in phrasing, dynamics, and musical rhetoric — and well-calculated in dramatic impact."
---