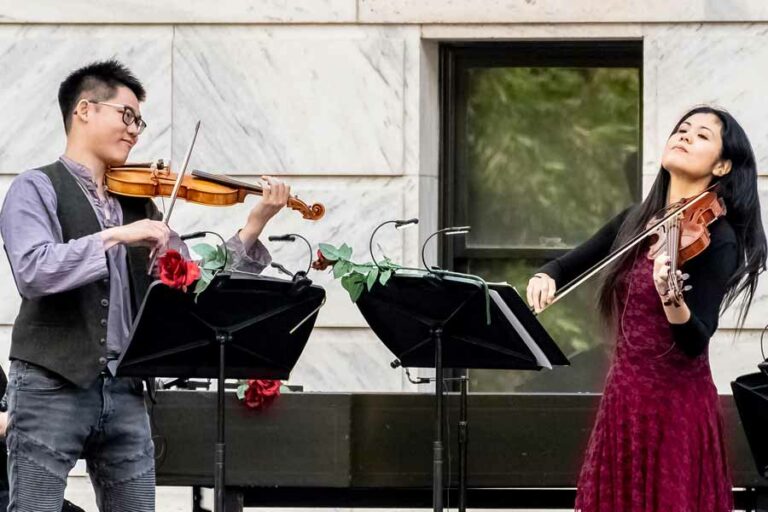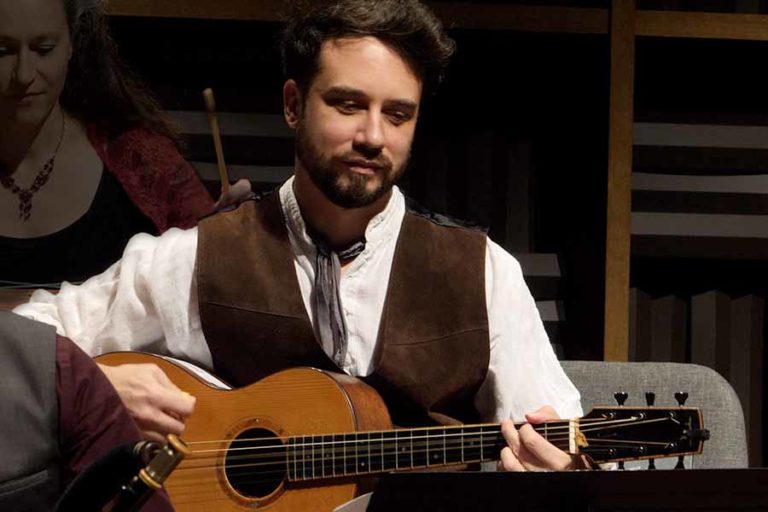 The GRAMMY®-winning musicians of Apollo's Fire invite you back to 1610, when the "wall" between art music and popular music barely existed. In this musical tour of pubs and parlors, we hear how great composers of London, Venice, and Madrid wrote artful variations on popular street tunes. Soulful ballads, bluesy laments, lively party tunes, and virtuosic dances by Dowland, Playford, Monteverdi, Merula, and Ortiz leap to life.
"Infectiously fun…. Apollo's Fire refuses to let music lie dead on the page. Sorrell presided like an alchemist working in human personalities… deliciously melting the walls of time, showing that the distant past is never that far gone after all."
–SEEN & HEARD INTERNATIONAL
This program is performed by a troupe of 7-9 musicians, including a vocal soloist, strings, and plucked instruments.