Soloist Profiles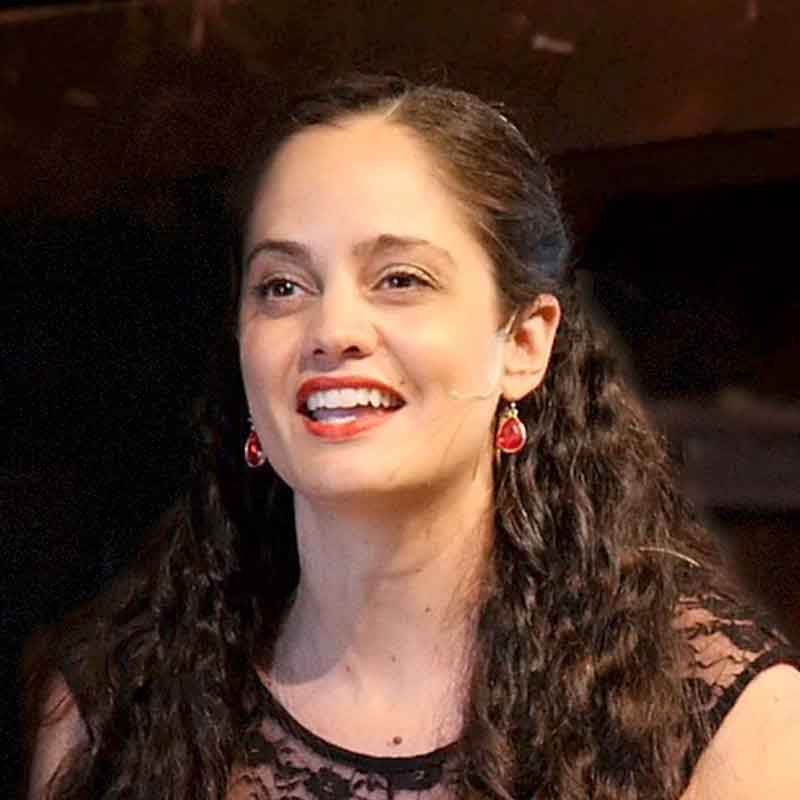 Amanda Powell, soprano, has been praised as "the star of the evening with a performance so tender it could make a stone cry" (SEEN AND HEARD INTERNATIONAL). Noted as "Bright-toned, charismatic and theatrically arresting" (SAN FRANCISCO CHRONICLE), she enjoys a diverse performance career including classical, folk, jazz, and global music. As a frequent guest artist with Apollo's Fire, she has appeared in Cleveland and on tour in programs including Monteverdi's L'Orfeo, Mozart's The Magic Flute, and Handel's Messiah. She has a special affinity for bringing early music artistry to traditional folk repertoire and has been featured on numerous recordings including Sugarloaf Mountain and Sephardic Journey, both of which are top ten BILLBOARD bestselling CDs. In 2015 she released her solo debut album, Beyond Boundaries. She can also be heard on Apollo's Fire's newest CD, Christmas on Sugarloaf Mountain.

Ms. Powell holds a degree in vocal performance from Shenandoah Conservatory and a certificate in jazz improvisation from the Jazz in July Institute (University of Massachusetts). She has collaborated with artists such as Bobby McFerrin and Sheila Jordan. A nationally recognized leader in the field of sacred world music, she has sung concerts around the world, including at concert halls in Italy, Spain, France, Mongolia, and China. She serves on the voice faculty at Cleveland State University where she also teaches classes in improvisation. In addition, Ms. Powell serves as Apollo's Fire's Artist-in-Residence for Outreach Performances.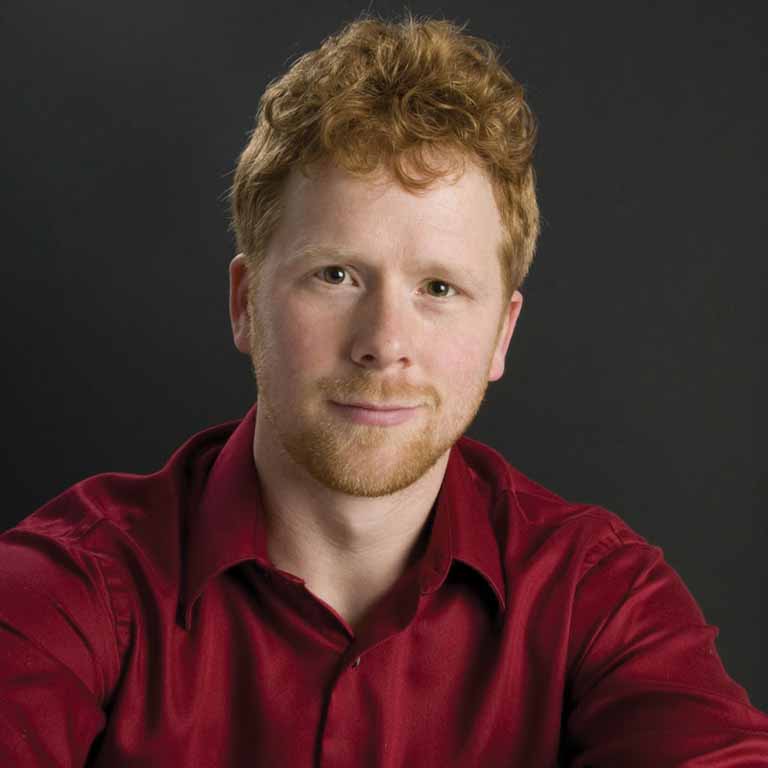 ROSS HAUCK, tenor, grew up in Ohio, but currently lives in Seattle with his wife and four children. He specializes in early music, sacred oratorio, and premieres of new works. A regular with Apollo's Fire, Mr. Hauck has been heard as a soloist in Messiah, as Tamino in The Magic Flute, and as Johnny in the Come to the River tour, as well as being featured in the 2012 and 2013 Irish Countryside Concerts and  Sugarloaf Mountain. He has sung with the symphonies of Seattle, Dallas, Phoenix, Chicago, Baltimore, Portland, Grand Rapids, Kansas City, and the National Symphony. An alumnus of Cincinnati Conservatory of Music, he undertook further training at the Tanglewood, Ravinia, and Aspen Festivals and at the Wolf Trap Opera Company. He can be heard on the AVIE label on the Apollo's Fire recording of Messiah and on the Naxos label in the world premiere of the song cycle Vedem by Lori Laitman. He is also a cellist and serves as a professor of voice on the faculty of Seattle University. He frequently programs sacred concerts for churches and Christian universities, and leads an arts ministry at his church in the Northwest.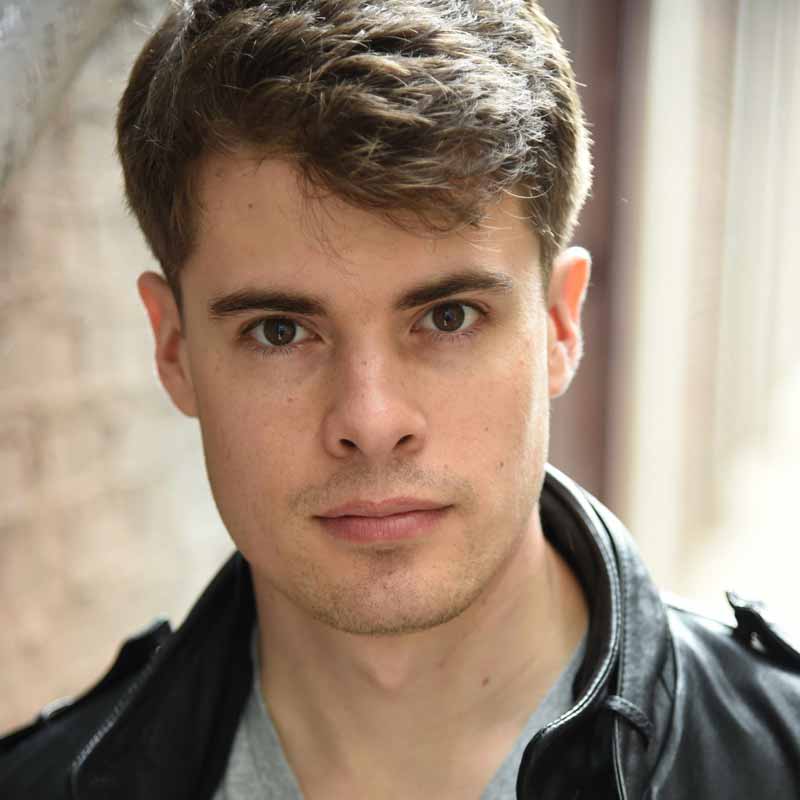 AARON KEENEY, baritone, is a first year master's student at Juilliard studying with Dr. Robert White Jr. Last season, he returned to Opera Naples where he sang Sgt. Belcore in L'Elisir d'Amore under the baton of Maestro Ramón Tebar, and performed with Apollo's Fire in their production of Monteverdi's L'Orfeo. In the summer season, Mr. Keeney gave a recital of opera and traditional American song for the Nelson Eddy Appreciation Society. Favorite roles from previous seasons include Guglielmo in Cosi Fan Tutte, Ping in Turandot, and both Count Almaviva and Figaro in Le Nozze di Figaro. On the concert stage, he has been a bass soloist in Bach's Mass in B Minor, Handel's Messiah, Hayden's Lord Nelson Mass, and Mozart's Requiem. Next summer, he will cover Leporello in Don Giovanni at Juilliard and joining the roster of Des Moines Metro Opera as an apprentice artist. He lives in Philadelphia with his fiancée, Meryl, and their dog, Marie.
---
Musician Profiles
Julie Andrijeski, violin, is one of the USA's leading baroque violinists and is a respected specialist in 17th-century repertoire. She is also an active baroque dance teacher and performer. She is a founding member of Apollo's Fire, Artistic Director of the Atlanta Baroque Orchestra, and Co-director of the 17th-century ensemble Quicksilver. She directs the baroque music and dance ensembles at CWRU, teaches baroque violin at the Cleveland Institute of Music, and leads baroque dance seminars at The Juilliard School. In 2016 she received a coveted Creative Workforce Fellowship from Cuyahoga Arts and Culture as well as Early Music America's Thomas Binkley award for excellence in performance and scholarship.
Tina Bergmann, hammered dulcimer, earned her Bachelor's degree from Kent State University. In demand as a teacher at festivals and camps, she has been hailed by Pete Seeger as "the best hammered dulcimer player I've heard in my life." Her contra dance bands Strings & Things and Hu$hmoney have explored traditional American and Celtic dance music. A cornerstone of the Apollo's Fire folk-baroque crossover programs, she has performed throughout the US, including appearances at the Ojai Music Festival and at Chautauqua gatherings in Boulder, Colorado and Chautauqua, New York.
Brian Bigley, Uilleann pipes, Irish flute, and dancer, has studied the Irish uilleann pipes for nearly 25 years as a player as well as a maker of the instrument. He has toured North America and Europe extensively as both a musician and dancer, appearing in shows such as Tomàseen Foley's A Celtic Christmas, the Omaha Symphony's Celtic Journey, and Apollo's Fire Countryside Concerts. In 2002 and 2003 he competed with great distinction at the World Irish Dance Championships held in Glasgow and Killarney. He has recently released his fourth recording of traditional Irish music – Dance the Town Green in conjunction with the New York School of Irish Dance.
Luke Conklin, medieval harp, flutes, & shawm, is currently pursuing a Doctorate in historical performance at CWRU. He has performed with The American Bach Soloists, Trinity Wall Street Baroque Orchestra, Juilliard Baroque, Madison Bach Musicians, Clarion Music Society, and others. His major research interests are late 17th- and 18th-century French repertoire with a special focus on the music of Jean-Philippe Rameau. He also enjoys playing the Baroque and Irish flute.
Brian Kay, lute, guitar, gourd banjo & long-neck dulcimer, is a modern-day troubadour. He performs throughout the US with such ensembles as Apollo's Fire, Ayreheart, Hesperus, Twa Corbies, The Folger Consort, and Three Notch'd Road and has appeared on more than 10 album releases. In 2013 he released his first solo album, Ocean, covering a variety of ancient and new songs from around the globe. He sang and performed on over 20 instruments, including early and modern plucks, winds, bows, and percussion. His second solo album, Three Ravens (2015), focuses on the British song tradition and the crossroads where court music and folk music meet. He can be heard on the Avie and Sono Luminus record labels.
Susanna Perry Gilmore, violin, enjoys a multifaceted career as solo artist, chamber musician, and orchestral concertmaster. Hailed as "a terrific fiddle player" (The Classical Reviewer, UK) and praised for her "authenticity and exquisite taste… musical depth and human touch" (The Cleveland Plain Dealer), she has been featured as a chamber music performer on National Public Radio's Performance Today, A Prairie Home Companion and America's Music Festivals. Recent solo performances include the European premiere of Jennifer Higdon's The Singing Rooms for violin, choir and orchestra in Paris at Ms. Higdon's invitation; and Prokofiev, Berg, Mozart and Korngold violin concertos as well as Vivaldi's Four Seasons (which she led from the violin) with the Omaha Symphony, with whom she serves as concertmaster. She holds degrees from Oxford University (UK) and the New England Conservatory. She is the violinist on Apollo's Fire's best-selling CD recordings Sugarloaf Mountain and Sephardic Journey.
René Schiffer, cello & viola da gamba, is praised for his "interpretive imagination and patrician command of the cello" (THE CLEVELAND PLAIN DEALER). He is a native of Holland where he was a protégé of Anner Bijlsma. He later studied baroque cello with Jaap ter Linden and viola da gamba with Catharina Meints. As a member of Sigiswald Kuijken's La Petite Bande for sixteen years, he toured four continents and appeared many times on European television. He has also performed with the Amsterdam Baroque Orchestra, Les Musiciens du Louvre, and in over forty projects with Tafelmusik of Toronto. As a concerto soloist, he has appeared throughout North America and Europe, and can be heard on acclaimed CD recordings of the Vivaldi Concerto for Two Cellos and the Tango Concerto for Two Gambas (his own composition) on British label AVIE. He can be heard on more than forty CD recordings, on the Harmonia Mundi, Philips, Virgin Classics, Erato, Sony, and AVIE labels. He serves on the faculty of the Cleveland Institute of Music as Teacher of Baroque Cello, and has given masterclasses and coachings for the New World Symphony (Miami), the University of Michigan, Oberlin Conservatory, and Cincinnati College-Conservatory.
Kathie Stewart, wooden flutes, is a founding member and principal flutist of Apollo's Fire. A faculty member of the Cleveland Institute of Music, she is a Kulas Visiting Artist at Case Western Reserve University, and Curator of Harpsichords at the Oberlin Conservatory of Music, where she taught baroque flute for nearly twenty years. She is an avid proponent of Celtic music, playing Irish flute on several Apollo's Fire recordings. She has performed with the Cleveland Orchestra, Tafelmusik, The Four Nations Ensemble, Oberlin Baroque Ensemble, ARTEK, and the Bach Sinfonia in Washington, D.C. She is also Assistant Director of the Seattle Baroque Flute Workshop.
Emi Tanabe, violin, is a graduate of the Eastman School of Music. She holds a Professional Diploma from Roosevelt University and a Master's degree in music from the University of North Texas. She has performed with Atlanta Baroque Orchestra, Fort Worth Early Music and San Francisco Bach Choir. Currently she performs with the Baroque Band, Bach & Beethoven Ensemble, and Haymarket Opera Company in Chicago.
---
Chorister Profiles
Kristine Caswelch, soprano, holds a Bachelor's degree from Baldwin Wallace University with a focus on early music and choral conducting. She performs with Quire Cleveland, and recent engagements include the Westminster Choir College Summer Choral Festival, and Cleveland contemporary music festival Uncommon Sound Project. 
Sarah Coffman, soprano, is pursuing a Master's degree in Historical Performance Practice at CWRU. An avid interpreter of early and contemporary music, her recent engagements include a voice fellowship at the Norfolk Chamber Choir workshop, participation in Amherst Early Music's Ensemble Singing Intensive, and a world premiere for soprano and electronics at SPLICE electro-acoustic music festival. 
Ian Crane, bass and bagpipes, teaches music at Cuyahoga Falls High School. He spent five years on faculty at Edinboro University of Pennsylvania, as instructor of bagpipes. He has performed at the Kennedy Center for the Performing Arts and the Smithsonian Folklife Festival and has sung with Contrapunctus, Quire Cleveland, and Bobby McFerrin. He earned a Bachelor's degree in music education from Cleveland State University and a Master's in conducting from Kent State University.
Nathan Dougherty, tenor, is currently pursuing a D.M.A. in Historical Performance Practice at CWRU. He performs with Quire Cleveland, as well as Pfunkhaus, an ensemble specializing in 17th-century German devotional music that he co-founded. He holds a Master's degree in early music performance from the University of Southern California and a vocal performance degree from St. Olaf College.
Melanie Emig, soprano, holds Bachelor's and Master's degrees from the Oberlin Conservatory of Music. Locally, she performs with Quire Cleveland and Trinity Chamber Singers. Focusing on early and contemporary music, she has participated in the Wesley Balk Opera Music Theater Institute in Minneapolis and the Contemporary Opera Lab in Winnipeg. In addition to her performing credits, she teaches Suzuki piano at The Music Settlement in University Circle.
Daniel Fridley, bass-baritone, is a doctoral student at CWRU. While earning his Masters of Music at the Cleveland Institute of Music, he studied with Dean Southern and performed leading roles in all three of Mozart's Da Ponte operas. Last summer, he performed Polyphemus in Handel's Acis and Galatea at CWRU and was chosen as a Boston Early Music Festival Young Artist.
Leslie Frye, mezzo-soprano, holds a degree from Kent State University and has sung with Quire Cleveland, Singers Companye, Gaudium, and The Publick Musick (New York). She has enjoyed numerous early music, classical, and jazz projects including a performance with Bobby McFerrin at Playhouse Square. An accomplished choral conductor and pianist, she teaches voice, piano, and music theory privately.
Anthony Gault, bass, holds a Bachelor's degree in vocal performance from Temple University and received a Master of Music degree in choral conducting from the University of Miami. He performs frequently with Apollo's Singers and Quire Cleveland, and currently serves as a music teacher and dean at Laurel School in Shaker Heights, Ohio.
Fiona Gillespie Jackson, soprano, is a native of Lehigh Valley, PA, where she currently teaches voice at Muhlenberg College. She appears regularly with groups across the Eastern and Mid-Western US as both a soloist and professional ensemble member. 
John McElliott, countertenor, holds Bachelor of Music degrees in organ and vocal performance from the University of Akron. He sings with several choral ensembles in Northeast Ohio including Apollo's Fire, Quire Cleveland, and the Trinity Cathedral Chamber Singers. He is also a concert artist manager and represents many of the world's great concert organists and choirs as president of Karen McFarlane Artists, Inc.
Raha Mirzadegan, soprano, is a vocalist and multi-instrumentalist based in Brooklyn, New York. She earned a Bachelor of Music degree from the University of Maryland, where she studied with Gran Wilson, and was a chorister/soloist with the award-winning Chamber Singers, led by Dr. Edward Maclary. This season, she will sing with the Chamber Singers in their annual Handel's Messiah with the National Symphony Orchestra, under Nicholas McGegan.
Bryan Munch, tenor, received his engineering degree, music minor, and MBA from Case Western Reserve University. He performs regularly with Quire Cleveland and has been privileged to sing with St. Paul's Episcopal Church and the Temple-Tifereth Israel. When he is not playing with his kids, he plays with data, making charts and graphs as an analyst at Progressive Insurance in Mayfield Heights.
Nadia Tarnawsky, alto, has recently returned to the United States after completing a year of research, study and teaching in Ukraine as a recipient of a Fulbright Award. She has performed Ukrainian folk music for the Center for Traditional Music and Dance, the Chornobyl Songs Project with Ensemble Hilka and with Yara Arts Group. She is also a member of Cappella Romana and Quire Cleveland.
Brian Wentzel, tenor, is an organist, singer, writer, and composer. He is Director of Music at First Lutheran Church in Lorain, Ohio, and performs regularly in the Cleveland area. He holds degrees in mathematics, organ performance, and sacred music.
Jay White, countertenor, sang eight seasons with Chanticleer, appearing in major venues throughout the world and garnering two Grammy® Awards. As a professional chorister, he has sung with several ensembles throughout the nation and is delighted to be a member of Apollo's Singers and Quire Cleveland. Dr. White is currently a Professor of Voice at Kent State University where he teaches music education, vocal performance, and musical theatre majors.
---
Musette Profiles
Serin M. Arikan is a seventh grader at Hawken School, where she plays flute in the band and participates in the middle school musical. She enjoys playing the piano, volleyball, windsurfing, and is a member of the Cleveland Orchestra Children's Choir. This is her third year as an AF Musette.
Caroline Cannon is currently in her third year as an AF Musette. She is a sophomore at Hathaway Brown School, where she is active in the HB Singers Chorus, tennis, and swim teams. She also enjoys playing piano.
Natalie Casa is currently an eighth grader at Laurel School. She runs cross country and participates in theater at her school. This is her second year as a Musette.
Luisa Castellanos is a fifth grader at Hawken School. She plays clarinet and was a member of the All State Chorus 2017. This is her second season as a Musette. 
Sofia Castellanos is singing with the Musettes for her second season. She is a fifth grader at Hawken School where she plays cello and sings. She was a member of the 2017 All State Chorus. 
Celia Hawk is a freshman at Chagrin Falls High School. She was a member of the Cleveland Orchestra Children's Choir for four years and is active in the Hathaway Brown Theatre Institute. She plays viola, ukulele and piano. This is her first year as a Musette.
Kyra Parras is in the twelfth grade at Laurel School where she sings with the Choir, Glee Club and A Capella groups. She enjoys Greek dancing, playing basketball, and serving as treasurer of her church youth group. This is Kyra's third year singing with the Musettes.
Emma Quill is a senior at Cleveland Heights High where she is first chair clarinet in the Symphonic Winds and Orchestra, sings with the A Capella Choir, and sang in the recent musical Mary Poppins. She participates in the St. Paul's Episcopal Church Youth Choir. This is her sixth appearance as a Musette.
Emma Riegel is in tenth grade at Berea Midpark High School. She is involved with theater and chorus at school, sings with Baldwin Wallace Women's Chorus, and participates in the Senior High Youth Group at Grace Church, where she sings on the Worship Team. This is her 2nd year as a Musette.
Elena Rodenborn is currently an eighth grader. She is a member of The Cleveland Orchestra Children's Chorus and plays the flute. This is her first year as a Musette.
Somiya Schirokauer is currently a freshman at Shaker Heights High School. She is a member of the Cleveland Orchestra Youth Chorus and the Shaker Heights High School Vocal Ensemble. This is her first year as a Musette.
Faith Shook is a tenth grader at Charles F. Brush High School where she plays varsity soccer and is a percussionist in the marching band. She is active in the RSCMA Youth Choir at St. Paul's Episcopal Church, scouting, Key Club and several leadership programs. This is her fifth year as an AF Musette.
Isabella Stahl is a seventh grader at Ruffing Montessori School. This is her second year as a Musette. She has performed the roles of Gherardino in Gianni Schicchi and the Angel Boy in Suor Angelica both with Sugar Creek Opera.
Julianna Stahl is a fifth grader at Ruffing Montessori School. This is her first year as a Musette. She has performed the role of Tootie in Meet Me in St. Louis with Mercury Theatre Company and the roles of Sorrow in Madama Butterfly and Winfield in The Grapes of Wrath both with Sugar Creek Opera.
Eliza Taigen is in fifth grade at Woodbury Elementary School in Shaker Heights. She is active in musical theater, plays tennis, and is learning piano, trumpet, ukulele and guitar. This is her first year as a Musette.
Michael Temesi is a 7th grader at Notre Dame. He studies private voice, music theory, piano, and clarinet. He performs in recitals, is often a featured soloist, and acts in musical theatre. Michael pursues music at CIM, Kent, and Oberlin. 
Bess von der Heydt, a 4th-year Musette, is a sophomore at Shaker Heights High School and a church choir member at St. Paul's. She is a coxswain for Shaker and plays flute in the marching band.
Nora von der Heydt is in eighth grade at Shaker Middle School, where she plays violin in the school orchestra and is on the tennis and softball teams. A 4th-year Musette, she is also an active member in the St. Paul's church choir. 
Elena Ziegler is a second year AF Musette. She is a sixth grader at St. Hilary School and she plays both piano and cello. Elena also enjoys horseback riding and drawing.