The 61st GRAMMY Awards
February 10, 2019
Apollo's Fire and Jeannette Sorrell win Grammy® Award for "Songs of Orpheus" album with Karim Sulayman
"Best Classical Solo Vocal Album" Category
Awarded to:
Karim Sulayman, tenor
Jeannette Sorrell, conductor
Apollo's Fire, ensemble
CONGRATULATIONS
to Karim, Jeannette, and the AF musicians who performed on this album:  
Julie Andrijeski, Johanna Novom, William Simms, Brian Kay, René Schiffer, Karina Schmitz, and Rebecca Landell Reed.    
And special thanks to our producer Erica Brenner, recording engineer Ian Dobie, mixing/mastering engineer Daniel Shores, and to our wonderful record label AVIE in London.  
Read the article in the Cleveland Plain Dealer here

.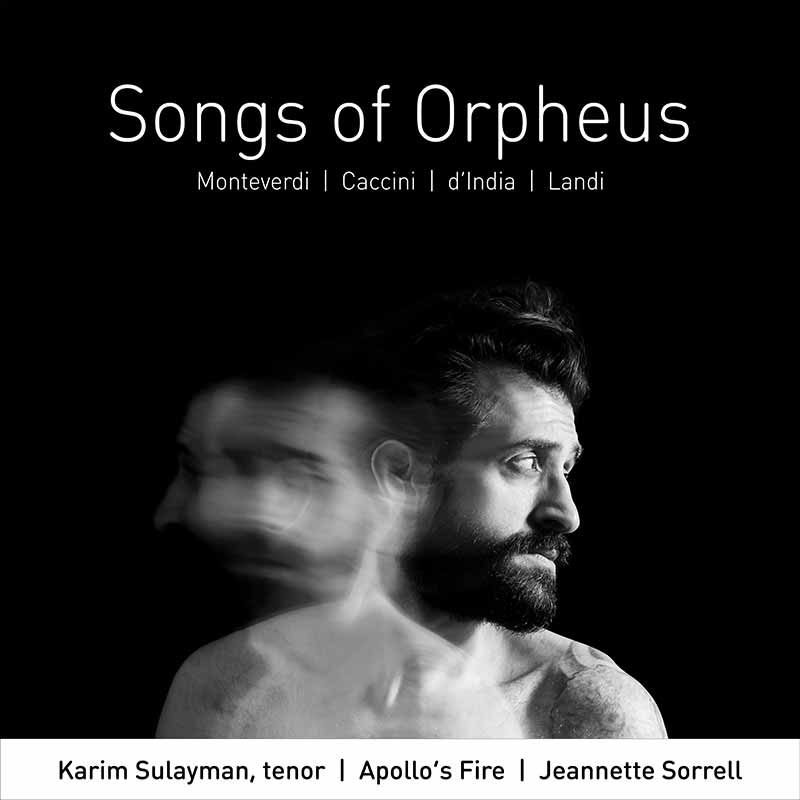 "Sulayman [has] a lucid, velvety tenor and pop-star charisma…. Under Sorrell's spirited direction, Apollo's Fire provides devil-may-care virtuosity."
– BBC Music Magazine
---
Check out these other Billboard top-10 CDs by Apollo's Fire!
---
Booking Inquiries
PRESENTERS WITHIN 135 MILES OF CLEVELAND:
Allison Richards, Director of Artistic Operations & Touring
email: arichards@apollosfire.org
Telephone: 216.320.0012/x 5
NORTH & SOUTH AMERICA:
OPUS 3 ARTISTS
Rob Berretta, Vice President
email: RBerretta@opus3artists.com
Telephone: 212.584.7513
EUROPE:
Intermusica Agency (London, UK)
Peter Ansell, Head of Tours & Projects
Telephone: +44 20 7608 9930
email: pansell@intermusica.co.uk