Notes on the Program

by Jeannette Sorrell
Jewish music is the tonal expression of Jewish life over a period of over two thousand years,
during which the Jewish people have been rent from their physical homeland…
and scattered over the entire earth.
– Abraham Idelsohn
I have long been fascinated by the effects of exile and diaspora on the human soul. Like African Americans and other displaced peoples, Jews have been forcibly ripped from their homeland, sent in chains across the sea (in 70 A.D.), and forced into a new life on a new continent – where they were oppressed for centuries. And yet, all of these peoples have developed incredible resilience – the power to find joy in tiny neighborhood rituals. Much of this resilience radiates from their music.
My curiosity about exile and diaspora is also deeply personal. All through my youth and most of my adulthood, I knew that my father was a European exile – but his story was veiled in mystery. I could not understand things such as – why was he so distrustful of everyone except our little family? Why was he afraid to arrive home after dark? Why did he seem so unfamiliar with the Bible stories that I learned at church every Sunday? For Papa, the experience of Exile became a kind of prison for the soul. The only people allowed into this prison were my mother (whom he called his savior), my sister, and myself.
And then one day, my partner Jeff came along. Jeff's grandparents were Jewish exiles in America. Jeff was the first person who noticed that Papa's accent was not Swiss, as we had thought. And that his name was surely not Sorrell. After a DNA test and a day spent in the archives of the Holocaust Museum in Washington, my world was turned upside down. And Papa's prison walls were shattered.
But now, Papa sings all the time. He and his soul-mate, Jeff, sing together. And his resilience is an inspiration to us all.
* * *
Our program explores the wanderings of both the Sephardic and Ashkenazi Jews over the course of about 300 years. Our opening set, called Longing for the Homeland, expresses the voices of both groups: first, a passionate prologue by our Yiddish Singer Polina Shepherd evokes the spirit of the Ashkenazi Jews. In Yiddish, she calls out, "Abraham, Abraham… our Father! Why do you not beg God to lead us out and return us to our Holy Land!" This leads into a similar message in the Sephardic voice – "Ir me kero, madre, Yerushalayim" (I want to go to Jerusalem, mother).
The Sephardim flourished in Spain during the Medieval period, developing a rich artistic culture. When they were expelled from the country in 1492, legend has it that they marched out of Spain with heads held high, defiantly singing "Kuando El Rey Nimrod," the vibrant anthem that ends our opening set.
After the 1492 expulsion, the Sephardim wandered and scattered across Italy, the Mediterranean, Turkey, and the Middle East. Wherever they settled, the brought their music with them – and it took on the new colors and influences of their new landscape. Our second set, called Sojourn in Italy, features music likely heard in the Jewish ghettos of Venice and Mantua. The Jewish composer Salamone Rossi worked alongside Claudio Monteverdi every day at the ducal palace of Mantua, where they were both court musicians. But every evening, Rossi walked across the city to his home in the Jewish ghetto.
Living about 100 years later than Rossi, the well-to-do composer Benedetto Marcello was either an assimilated Jew or a non-Jew, but he liked to spend time in the temples of the Jewish Ghetto of Venice, composing music using Jewish themes that he heard in the temples.
Unfortunately, Spain was by no means the only country that expelled the Jews in the Middle Ages. Ever since the Roman commander Titus destroyed Jerusalem in 70 A.D. and brought the Jews in chains to Rome, the Jewish people were a largely unwanted minority in Europe. Between the years 1250 and 1306, they were expelled from England, France, and parts of Flanders (Belgium). This series of expulsions from Western Europe is partly what led to so many Jews settling in Eastern Europe by the 16th century. This is the group – the Ashkenazim – who gave us the soulful repertoire of Yiddish song and the distinctive instrumental dance music for Yiddish weddings – known today as Klezmer music.
The Ashkenazim and the Sephardim met and reconnected in Jerusalem – where they also encountered the music of their Muslim (Arab) and Christian neighbors. Our third set evokes Jerusalem: The Jewish and Christian Quarters. The people of these distinct neighborhoods influenced each other's art and music in fascinating ways. For example, much of the vocal writing in the Monteverdi Vespers seems to echo Jewish cantorial singing, as you will hear later in our improvisational cantorial piece, Ki Eshmera Shabbat.
A visit to a lively Yiddish wedding in Ukraine or Romania closes the first half of the concert.
This is followed by A Wounded World, where Polina Shepherd evokes the Ashkenazi experience of exile and resilience – including an intimate portrayal of a post-war Jewish refugee arriving in a new town, alone. This set ends with the famous "Undzer Shtetl Brent" (Our Town is on Fire). This poem was written about a 1936 pogrom, but also became a prominent Jewish Ghetto song during World War 2.
Our program ends with a joyous neighborhood gathering, evoking an era when Jews, Arabs, Palestinians, and Christians all lived together in Jerusalem, sharing songs, stories, and breakfast.
* * *
Today, more people are displaced than ever before in our history. Refugees and migrants cry for justice and mercy on the doorstep of both Europe and the U.S. I hope that this concert will also inspire all of us to extend the hand of friendship to vulnerable migrants and refugees, wherever they are. Their resilient spirit rings through this music.
Jeannette [Pollak] Sorrell
Cleveland, Ohio, 2023
---
Soloist Profiles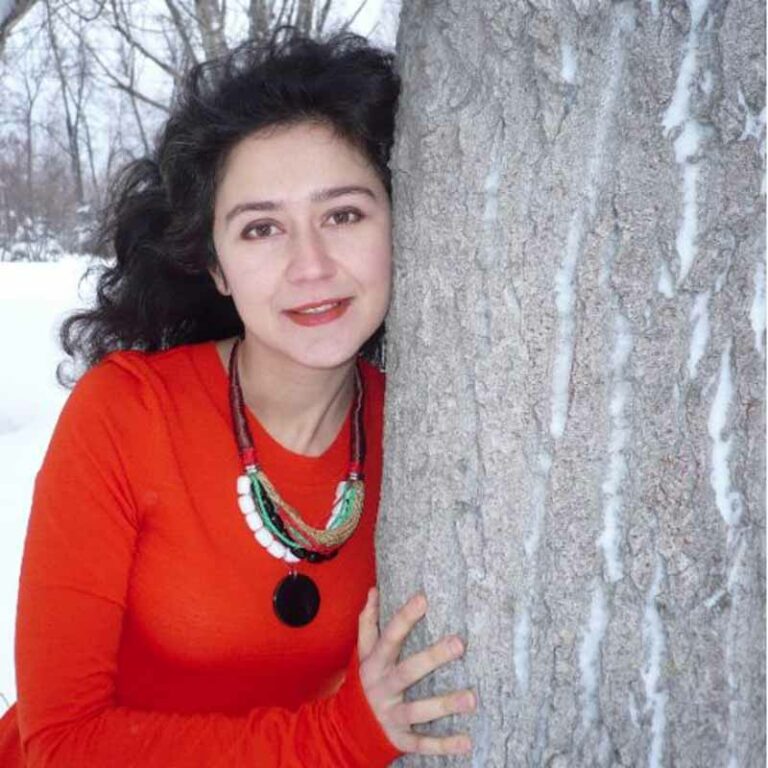 POLINA SHEPHERD
is an internationally renowned Yiddish and Russian singer. Praised for her "breathtaking vocals"
(Musician Magazine)
, she performs the songs of the Shtetl and the Steppes with passion and haunting soul. Born in Siberia, Polina came from a musical family. Following her Conservatory studies, she joined Russia's first klezmer band after Perestroika. She soon became the principal Yiddish choir leader of the former Soviet Union, touring internationally with her Quartet Ashkenazim.
Now based in the UK with her husband Merlin Shepherd, Polina is a member of the Merlin Shepherd Quartet who bring together the music of Jewish Eastern Europe and Turkey. The Merlin and Polina Shepherd Duo are leading figures of the Ashkenazi music scene. Polina serves as director of the London Yiddish Choir and the London Russian Choir, and leads Jewish music workshops internationally. She has served as program director for the International Klezmer Music Festival in Moscow and as a Jewish song teacher at many international festivals.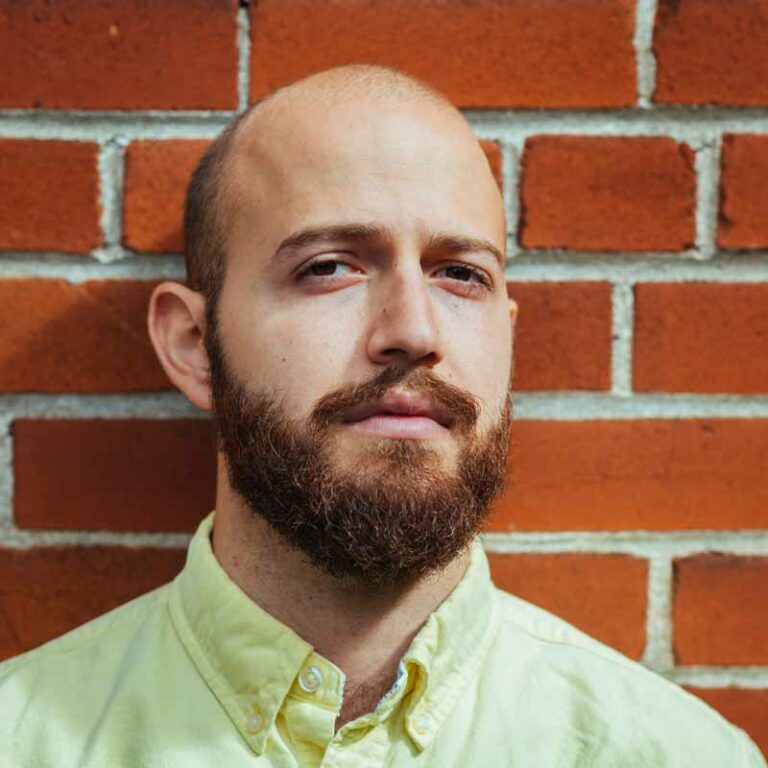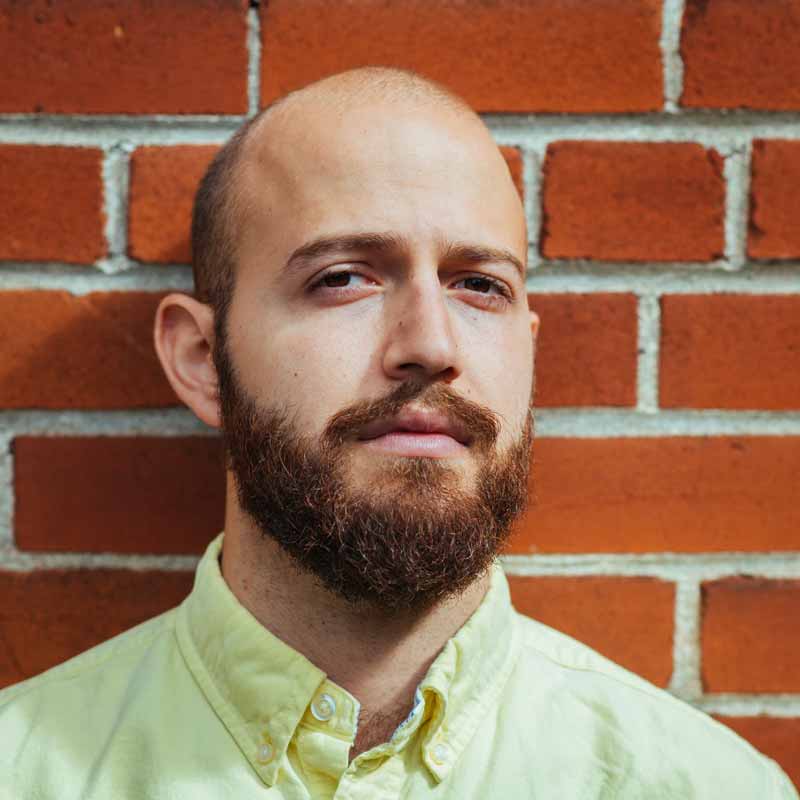 HAITHAM HAIDAR is a Lebanese-Palestinian Canadian tenor based in Montreal, praised for his "innately lyrical voice." He is a graduate of Yale's Institute of Sacred Music, McGill's Schulich School of Music, and the University of British Columbia. Recent appearances include the Evangelist in Bach's St. John Passion at the Winnipeg Baroque Festival, and as tenor soloist with Apollo's Fire, Winnipeg Symphony, Conspirare, and others. His upcoming solo engagements include TENET Vocal Artists and Folger Consort. Haitham is a proud member of Kaleidoscope Vocal Ensemble. Haitham's approach to performance is humanity first. Being an Arab immigrant in North America comes with its unique set of oppressive challenges, and it is because of that, and what he sees around him in the field, that he aims to touch people's hearts with music and compassion, making change in the world the best way he knows how.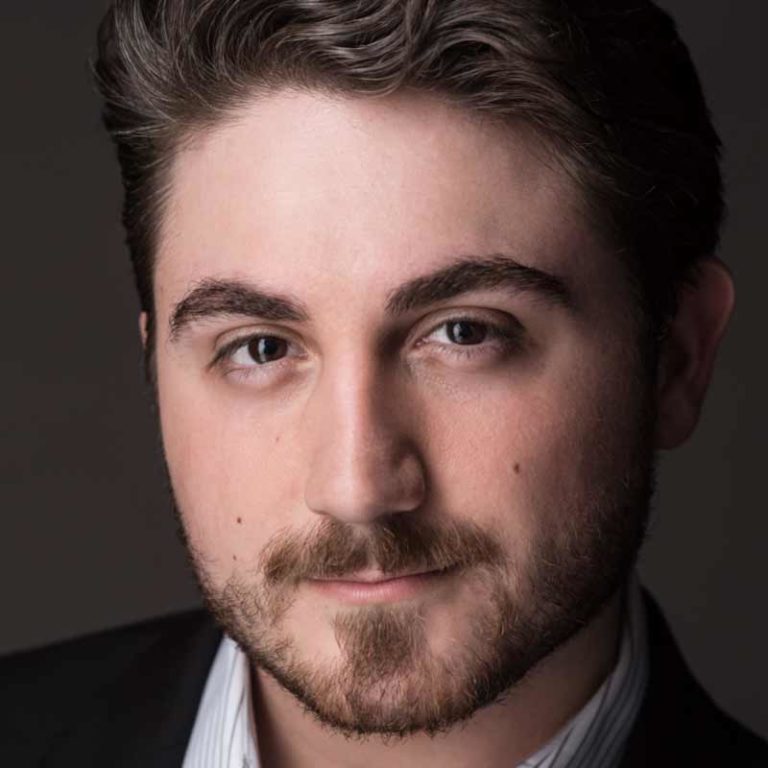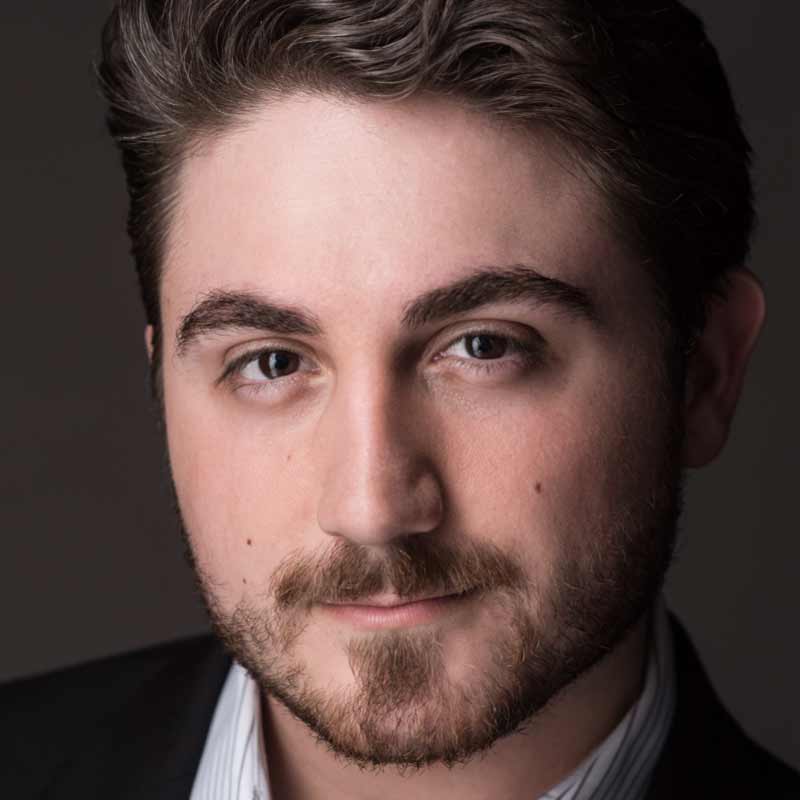 Tenor JACOB PERRY, JR. receives praise for his "gorgeous and stylish" (ClevelandClassical.com) interpretations of Renaissance and Baroque repertoire. He has been featured as a soloist with Apollo's Fire, Choralis, Mountainside Baroque, Portland Baroque Orchestra, Tempesta di Mare, Washington Bach Consort, and the Washington National Cathedral. He was also the tenor participant in the Virginia Best Adams Masterclass at the 2022 Carmel Bach Festival. Deeply immersed in vocal chamber music, Mr. Perry enjoys singing with Les Canards Chantants, a soloist-ensemble based in Philadelphia of which he is the core tenor, as well as engagements with ensembles such as the Art of Early Keyboard, Cathedra, New Consort, Seraphic Fire, and TENET Vocal Artists. As Co-Artistic Director of Bridge, a genre-defying vocal collective based in Washington, he draws on his instincts for theatricality and story-telling, as the group explores the connections between early masterpieces and ground-breaking new works.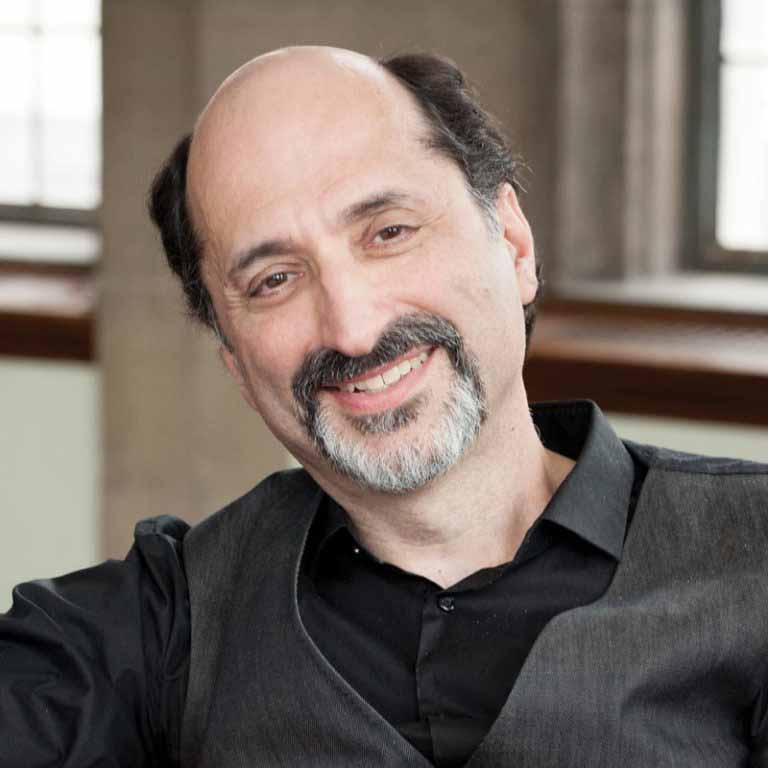 Baritone JEFFREY STRAUSS, an "authoritative artist" (Cleveland Plain Dealer) whose performances have been praised as "serenely beautiful" (New York Times), has appeared with leading period-instrument ensembles including The Consort of Musicke with Emma Kirkby, the Taverner Consort under Andrew Parrott, Apollo's Fire, Tafelmusik, and the Handel & Haydn Society. Trained at an early age in Jewish liturgical music, he debuted at 17 with the Buffalo Philharmonic and later studied voice in Paris with Gérard Souzay. An accomplished stage actor, he has appeared in the title role of Monteverdi's L'Orfeo, Méphistophélès in Berlioz's Damnation of Faust, and Tevye in Fiddler on the Roof, hailed by the Buffalo News as "masterful." Jeffrey's longstanding commitment to contemporary music has included premiering works by Leonard Bernstein and Milton Babbitt. He is featured on six Apollo's Fire albums: Monteverdi's Vespers, Handel's Messiah, Bach's St. John Passion, Sephardic Journey, Christmas on Sugarloaf Mountain, and O Jerusalem!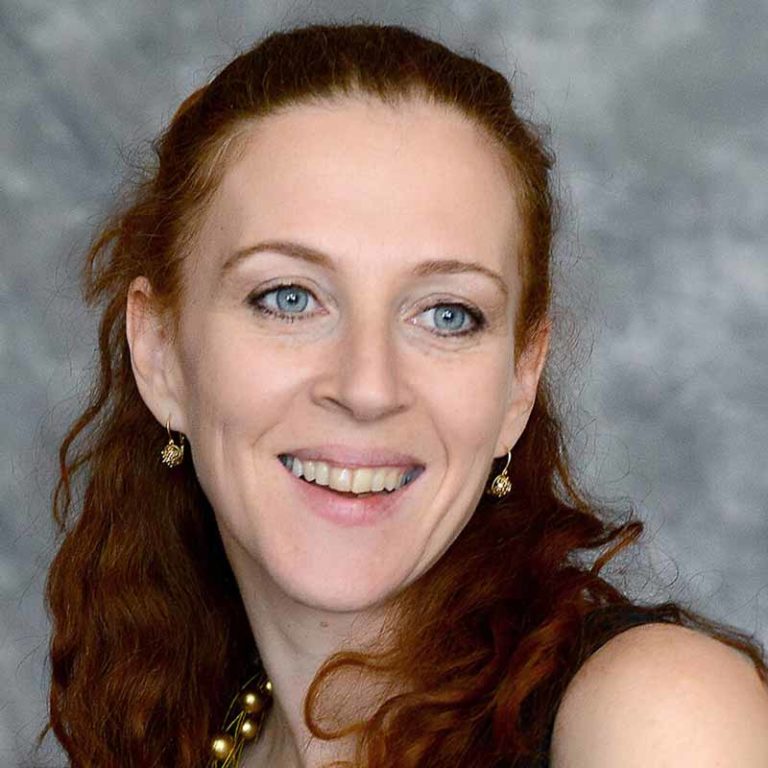 DAPHNA MOR, recorder, ney, and vocals, is an Israeli baroque musician and a specialist in music of the Jewish diaspora. Known for her "astonishing virtuosity" (Chicago Tribune), she has appeared as soloist with Apollo's Fire, the New York Collegium, the New York Early Music Ensemble, and as a guest member of the New York Philharmonic. She has also appeared in a duo with Joyce DiDonato on the singer's tour In War and Peace. As a performer and teacher of Jewish liturgical music, Ms. Mor serves as the Music Director of Beineinu, a New York initiative dedicated to the modern cultivation of Jewish culture. She is also highly sought-after as a visiting teacher, giving masterclasses in Jewish liturgical music and poetry worldwide. She can be heard on Sting's album If On A Winter's Night for Deutsche Grammophon, and on O Jerusalem! with Apollo's Fire on British label AVIE.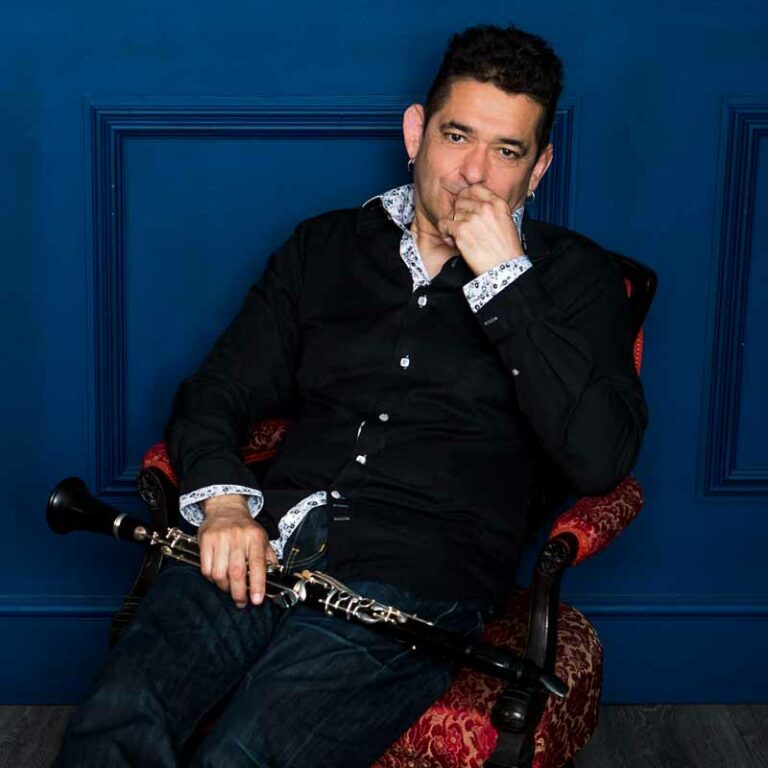 MERLIN SHEPHERD is one of the world's leading klezmer clarinetists. Hailed as "Britain's finest Klezmer clarinetist" (Songlines), he is recognized internationally as a uniquely innovative force in the klezmer renaissance. His clarinet provides the perfect foil for his deep musicality. Whether playing traditional klezmer with the Sound&Light Cinematic Duo or wild ecstatic music with Frank London's Klezmer Brass Allstars and Boban Marcovic, or free-form wailing with Aaron Alexander's Midrash Mish-Mosh or playing with his own quartet, his music is a powerful and emotional force that redefines the instrument. He has been Guest Musical Director for the Royal National Theatre, Royal Shakespeare Company, and Shakespeare's Globe Theatre, London. He was also Klezmer Advisor for the Royal Shakespeare Company's production of S. Ansky's The Dybbuk. He has composed scores for numerous dance and theatre companies.