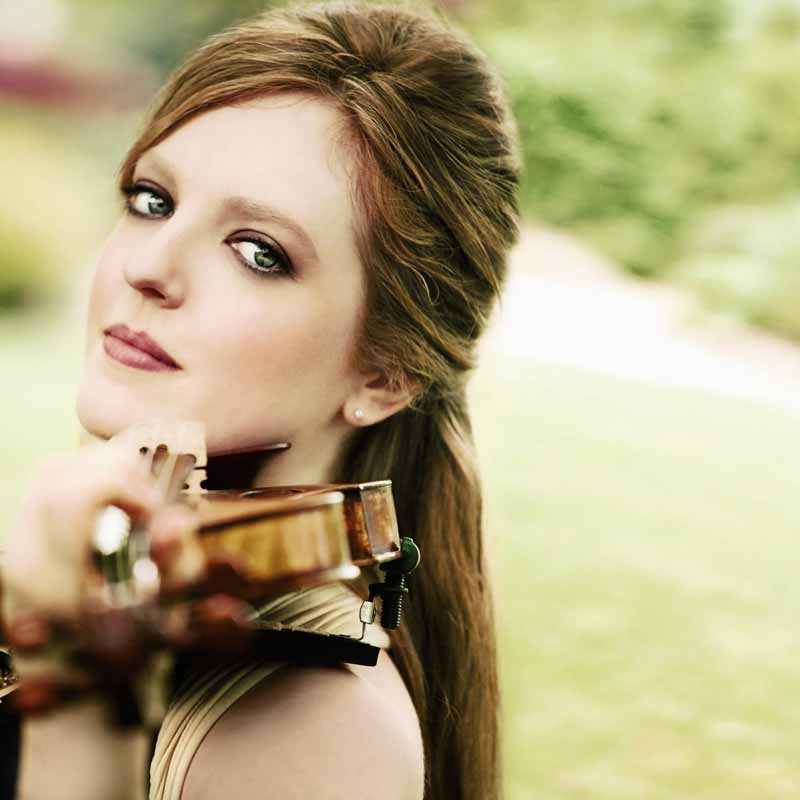 "An exciting, boundary-defying performer – Pine displays a power and confidence that puts her in the top echelon."
– The Washington Post –
"Striking and charismatic…she demonstrated a bravura technique and soulful musicianship."
– The New York Times –
In both art and life, violinist Rachel Barton Pine has an extraordinary ability to connect with people. A leading interpreter of great classic and contemporary works, her performances combine her gift for emotional communication and her fascination with research. She plays with passion and conviction, thrilling audiences with her dazzling technique, lustrous tone, and infectious joy in music-making.
Pine's 2021-22 season includes offering the world premiere "Violin Concerto No. 2," written for her by Billy Childs through a co-commission by the Grant Park Music Festival, the Boulder Philharmonic Orchestra, the Anchorage Symphony Orchestra, and the Interlochen Orchestra. Her orchestral appearances include concerts with Apollo's Fire, the Mississippi Symphony, Orchestre Symphonique Quebec, the Tel Aviv Soloists, the Pacific Symphony, and Vancouver (WA) Symphony. She'll perform in recital with Lara Downes at Ravinia, for Matinee Musicale with Matthew Hagle, and will join harpsichordist Jory Vinikour for concerts presented by Chamber Music Charleston and Chamber Music Columbus.
Pine's past chart-topping albums include Dvořák and Khachaturian Violin Concertos (Royal Scottish National Orchestra, Teddy Abrams); Mozart: Complete Violin Concertos, Sinfonia Concertante (Academy of St Martin in the Fields, Sir Neville Marriner); Bel Canto Paganini, and Elgar & Bruch Violin Concertos (BBC Symphony, Andrew Litton).
Pine has appeared as soloist with prestigious ensembles including the Philadelphia Orchestra, the Royal Philharmonic Orchestra, Camerata Salzburg, and the Chicago, Vienna and Detroit Symphony Orchestras.
An active philanthropist, Pine has led the Rachel Barton Pine (RBP) Foundation which assists young artists since 2001. Over the last 20 years, the RBP Foundation's Music by Black Composers (MBC) project has collected more than 900 works by 450+ Black composers from the 18th–21st centuries; curated free repertoire directories, published print resources, including pedagogical books of music exclusively by global Black classical composers and a coloring book of Black classical composers.
She performs on the "ex-Bazzini ex-Soldat" Joseph Guarnerius del Gesu (Cremona 1742).