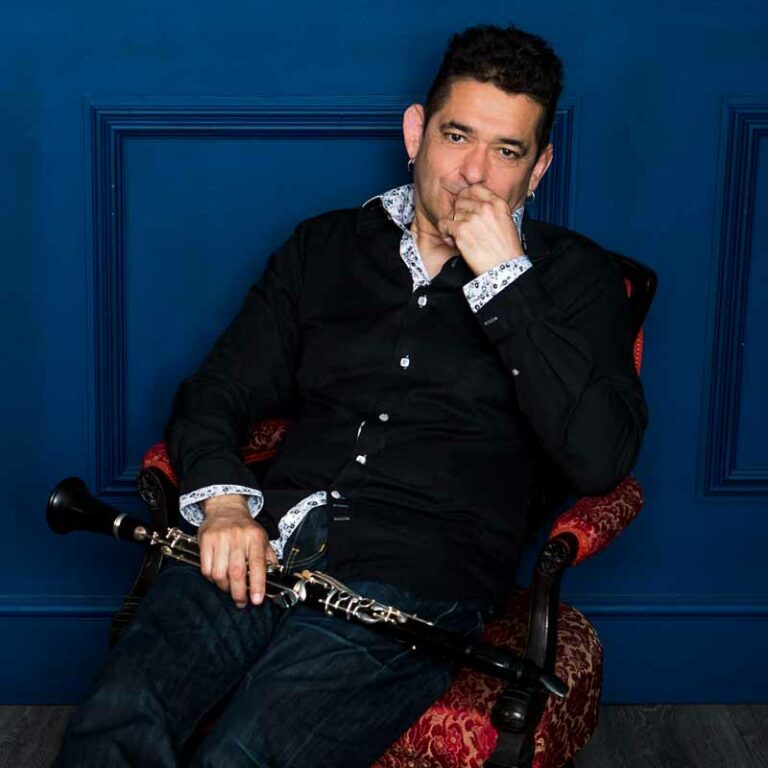 Merlin Shepherd, clarinet, is internationally recognized as one of the world's leading players of traditional klezmer clarinet style. He brings to his palette colours from Turkey and the Mediterranean.

Based in the UK, he works globally, collaborating with bands, orchestras and soloists as a performer and educator. Has been Musical Director for The Royal National Theatre, Royal Shakespeare Company and Shakespeare's Globe Theatre, London. He was also Klezmer Advisor for the Royal Shakespeare Company for their 1992 production of Anski's "The Dybbuk". Composed scores for numerous dance and theatre companies. Most recently Merlin has been Music Director for Paula Vogel's "Indecent" at The Menier Chocolate Factory in London.

Apart from his own ensemble, Hamsa, he has recorded and performed with such ensembles as The Klezmatics, Boban Marcovic, Fanfara Ciocarlia, Fanfara Savale, Selim Sesler, Budowitz, Frank London's Klezmer Brass Allstars, and The Pressburg Klezmer Band.

Merlin also works with Polina Shepherd as The Merlin and Polina Shepherd Duo, playing to the Yuri Morozov Collection of B&W silent Jewish films made between 1910 and 1930 in Russia and Ukraine. His discography includes over a dozen CD albums.