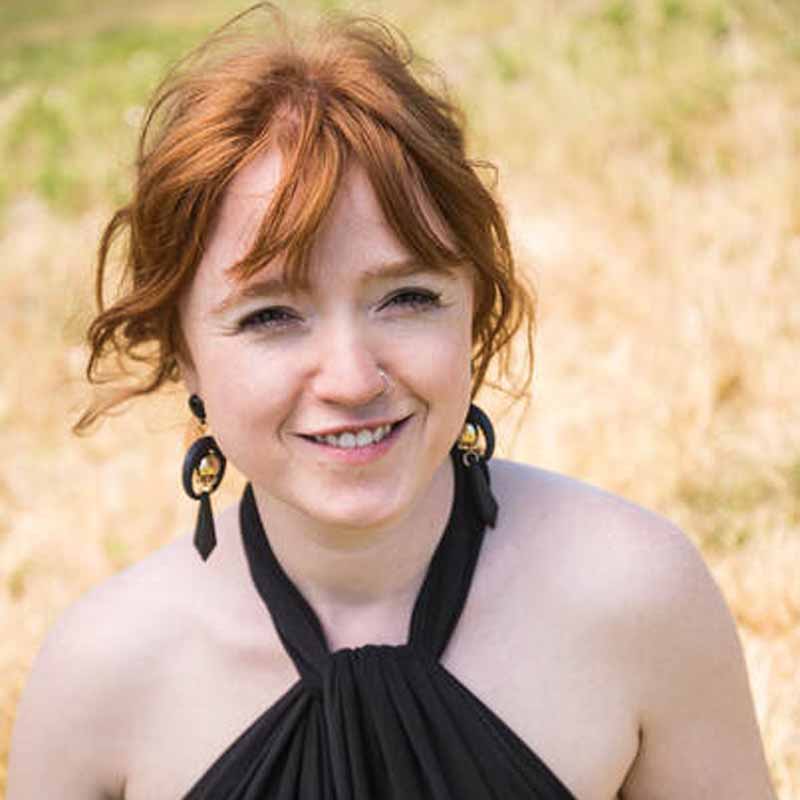 Fiona Gillespie is a folk and classically-trained singer, songwriter, composer, and music educator. Raised in a family of traditional Celtic musicians Fiona grew up step dancing, singing ballads, and playing the Irish whistle, on which she competed nationally and internationally until 2006. She holds degrees in voice performance from Westminster Choir College (BM) and the University of North Texas (MM).
Fiona's debut, full-length compositional recording with collaborator Elliot Cole released with a premier performance in New York City on October 31, 2021. The half-hour folk-rock cantata, scored for voices and 12-piece band of historical, modern, and electronic instruments, recreates the ancient Scottish ballad of Tam Lin. Her album of Scottish folk songs arranged by composers of the Viennese School, "Wisps in the Dell" released in 2019, and a "prequel" disc, "The Gallant David Rizzio" releases in 2022, all three of which are with the ensemble Makaris. As a featured performer Fiona's recent and upcoming engagements include The Baroque Orchestra of Colorado, Musica Sierra, Carmel Bach Festival, Five Boroughs Music Festival, Labyrinth Baroque Ensemble, The Washington National Cathedral, Mountainside Baroque, The Academy of Sacred Drama, The Bach Choir of Bethlehem, Fire and Grace, and ALKEMIE. She sings regularly as a professional chorister with Skylark Ensemble, Apollo's Fire, Kinnara Ensemble, Bach Vespers at Holy Trinity, and St. Tikhon's Choir, and with churches in both New York City and Philadelphia.
Fiona is a co-founder and manager of the band The Chivalrous Crickets, the Baroque-Folk crossover duo, Disordering the Attic. She teaches voice at Muhlenberg College in Allentown, PA, where she has led opera workshop and music directed main stage productions (recent: Gilbert & Sullivan's Trial by Jury, 2019). Fiona taught voice at Lycoming College from 2013-2017, as well as directed opera (stage & music: Humperdinck's Hansel und Gretel), co-taught courses on Baroque music and art that traveled to Italy, Germany, and Austria, and helped coordinate and lead choir tours to Washington DC, Florida, and China. She has led folksong arranging and group singing workshops at the Big Sur Fiddle Camp, and for Bethlehem PA's Celtic Cultural Alliance.