Handel's Messiah – An Immersion Experience
Opportunity for Emerging and Young Professional Conductors
with GRAMMY®-winning baroque conductor
JEANNETTE SORRELL
Apollo's Fire and Apollo's Singers
December 4-6, 2022
Cleveland, Ohio
Attend 1 Day or All 3 Days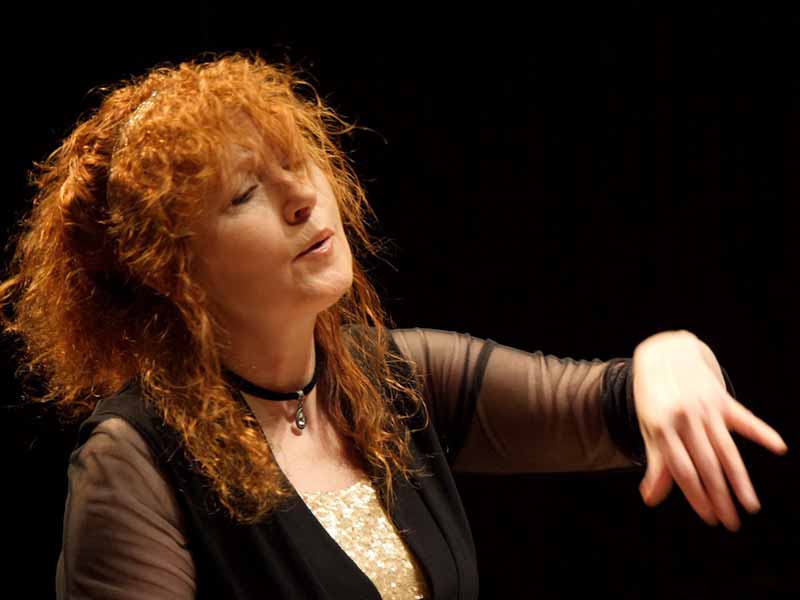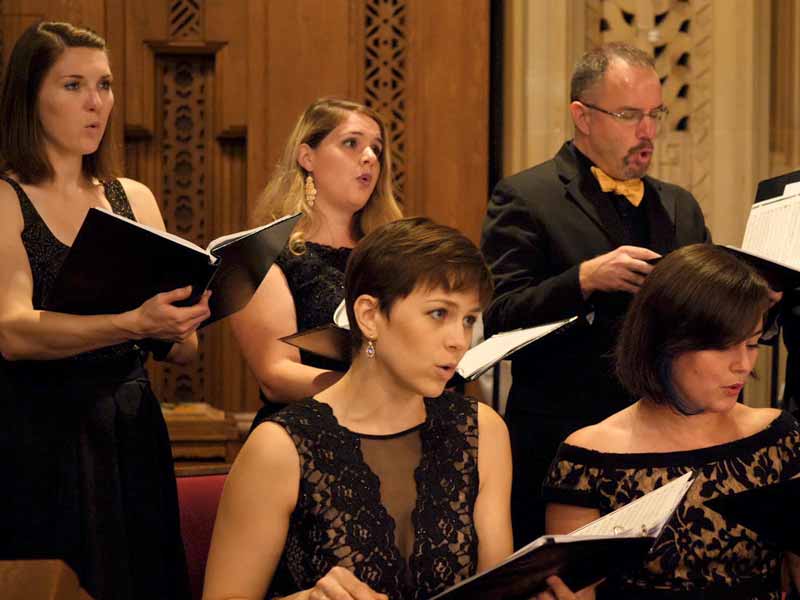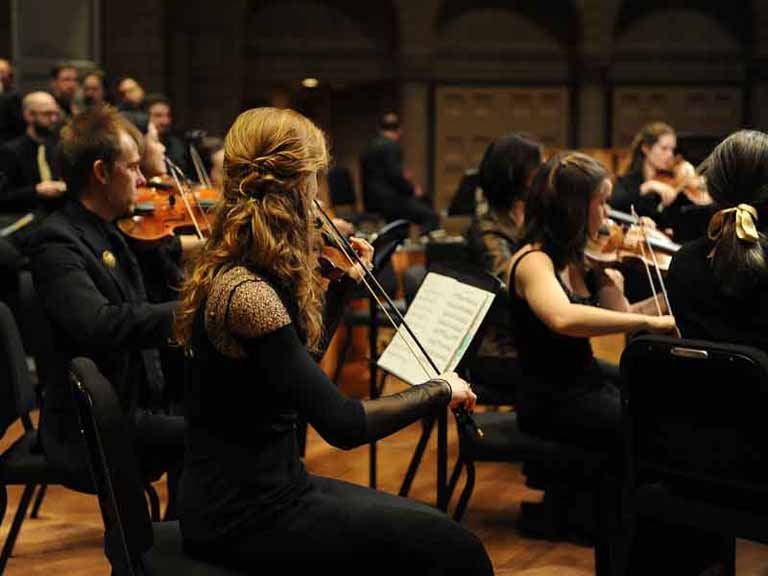 Apollo's Fire, the international period ensemble, invites emerging and young professional conductors to a behind-the scenes and inside-the-score experience with Handel's MESSIAH. GRAMMY®-winning conductor Jeannette Sorrell will share insights as she shapes the oratorio from the first rehearsal to performance with her acclaimed ensemble.
Recognized internationally as one of today's most compelling interpreters of Baroque and Classical repertoire, Jeannette Sorrell is credited with "forging a vibrant, life-affirming approach to early music" (BBC Magazine) and interpreting Handel's Messiah with "glowing elegance… and wonderful vitality" (New York Times).
Participating conductors may attend all rehearsals and soloist coachings. In addition, Q&A sessions will be held with Ms. Sorrell, the vocal soloists, and the principal players of Apollo's Fire (period instrument specialists). Ms. Sorrell will share her thoughts on:
Interpretation: text-painting, musical storytelling, and evoking the drama and theatricality in Handel's Messiah.
Historically informed and compelling for today: practical advice on how to help musicians be at their most stylish and buoyant in this repertoire – either with modern instruments or period instruments.
In addition to conducting over 70 performances of Messiah with Apollo's Fire, Jeannette Sorrell has also conducted the work with leading modern-instrument orchestras, including the New York Philharmonic and the St. Paul Chamber Orchestra. The Q&A sessions will be relevant for choral, symphonic, and early music conductors.
Some of the rehearsals and Q&A sessions may be filmed as part of an Apollo's Fire mini-documentary, for later release on YouTube.
SCHEDULE
Sunday, December 4
Check-in and light refreshments
Soloist coachings with Ms. Sorrell and keyboard
Light dinner and Brief Q&A with Soloists
Chorus Rehearsal with keyboard
Monday, December 5
Check-in for new participants
Soloist coachings with Ms. Sorrell and keyboard
Orchestra Rehearsal with Soloists
Light Dinner and Q&A Roundtable with Jeannette Sorrell
Orchestra & Chorus Rehearsal
Casual Drinks with principal players from AF
Tuesday, December 6
Tutti Rehearsal: Soloists, Orchestra, Chorus
Light dinner and Q&A with the musicians
CONCERT (comp tickets provided)
SCORES: Apollo's Fire uses the Novello edition, edited by Watkins Shaw. If needed, participants may request to borrow a score from the AF library.
WHERE? Rehearsals are held in Cleveland Heights on December 4 and 5. On December 6, all events are in Chagrin Falls, an upscale village 35 minutes east of Cleveland Heights.
ACCOMMODATIONS: Participants are responsible for securing their own travel, ground transport, and accommodations. Convenient hotels in the area include Glidden House in University Circle, the Courtyard Marriott at University Circle, and several hotels in Beachwood (located between Cleveland Heights and Chagrin Falls). There are also Airbnb and VRBO rentals in the area.
---
REGISTRATION FEES (payable at check-in):
Current Students: $15/day with presentation of a valid student ID
Emerging Professionals: $30/day
Registration Deadline: November 30
To register, please fill out the following Google Form: https://forms.gle/Gf53SzRkBJ8Rcss77
PLEASE NOTE: Registration is limited to 20 participants.
QUESTIONS? Please contact:
Curt Hancock, General Manager, chancock@apollosfire.org or 216.320.0012, x5
Edward Vogel, Artistic Operations Manager, evogel@apollosfire.org or 216.320.0012 x7