THE WINDY CITY SERIES – Apollo's Fire in Chicago
The 2023-2024 Season
DOWNLOAD the 2023-2024 Season Brochure
Read the latest: "Chicago embraces Apollo's Fire" – feature article in the Chicago Sun Times
Subscriptions and single tickets on sale now!

Order now for priority seating. Save up to 22% by subscribing!
---
SUBSCRIPTION ORDERS – online or by phone.
SINGLE TICKETS – Now available online & by phone.
PHONE ORDERS:
Please call the friendly AF staff at 216.320.0012 x 1.
ATTEND IN PERSON OR AT HOME! –
3 of the 4 concerts will be offered virtually.

– MORE INFO
CHOOSE YOUR ORDER FORM: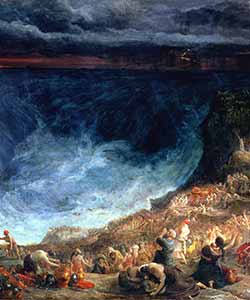 Program #1: October 19

HANDEL'S Israel in Egypt
Amanda Forsythe & Sonya Headlam, soprano
Cody Bowers, countertenor
Jacob Perry, tenor
Edward Vogel, baritone
with Apollo's Singers
Thursday, October 19 – Alice Millar Chapel, Northwestern University, EVANSTON
 
Catch Jeannette Sorrell's acclaimed adaptation of Israel in Egypt before she and Apollo's Singers head east to perform it with the NY Philharmonic. This is a gripping emotional journey, from the haunting Lamentations of the Israelites on the Death of Joseph, to the plagues of frogs, locusts, and hailstones… to the triumphant crossing of the Red Sea. Storms leap off the page in this colorful orchestral showpiece, which includes trumpets, sackbuts, timpani, strings, choir, and soloists.
Duration: 1 hr 50 min, including intermission
"Sorrell is a masterful musical storyteller. Her adaptation [of Israel in Egypt] gives the work a compelling dramatic arc, brought off brilliantly by her singers and players…. thrilling."
– Seen & Heard International, UK
---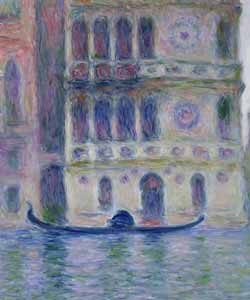 Program #2: November 11 & 12

Nights in Venice
 Erica Schuller, soprano
Saturday, November 11 – Fullerton Hall, Art Institute of CHICAGO
Sunday, November 12 – Nichols Concert Hall, Music Institute of Chicago, EVANSTON
 
Nighttime in old Venice: music floating from cafés provided inspiration for composers from Claudio Monteverdi to Antonio Vivaldi. In our Venetian evening, dueling violinists set sparks flying in two Vivaldi double-concertos. Highlights from Monteverdi's L'Orfeo and the famous Lamento della Ninfa remind us that love and betrayal often go hand in hand. The program culminates with a visit to the Jewish Ghetto of Venice – the scene of lively dances and the delightful Sephardic party-piece, Seven Ways to Cook Eggplant.
---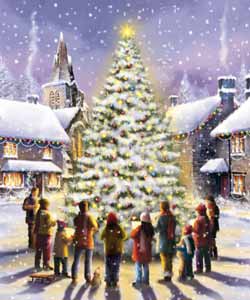 Program #3: December 8

WASSAIL! An Irish-Appalachian Christmas
Friday, December 8 – Edlis Neeson Theater, Museum of Contemporary Art CHICAGO
 
Christmas night in Ireland, 1849: Families and friends gather for singing, storytelling, plenty of wassail, and tearful farewells – as many of them prepare to depart for America the next day.
This heartwarming program from Jeannette Sorrell follows the hopes and fears of the Irish who bravely crossed the Atlantic, bringing their music with them. Irish singer Fiona Gillespie joins with fiddlers, medieval harp, hammered dulcimer, and bagpipes in this communal celebration of the American immigrant experience – welcoming Christmas with LOVE, SINGING, DANCING and PRAYER.
---
Program #4: March 24 & 25

¡HISPANIA! A Voyage from Spain to the Americas
Sophia Burgos, soprano
Marija Temo, flamenco guitarist & singer
Sunday, March 24 – Nichols Concert Hall, Music Institute of Chicago, EVANSTON
Monday, March 25 – Fullerton Hall, Art Institute of CHICAGO
 
In this vibrant musical journey from 16th-century Spain to baroque Latin America, music of Spanish composers Diego Ortiz, Gaspar Sanz, and Santiago de Murcia blends virtuosity with lively dance rhythms. Sephardic ballads from the Jewish Quarter of Seville celebrate love and life. Crossing the Atlantic, we encounter a joyful mix of Hispanic and Caribbean influences. Internationally-acclaimed Puerto Rican soprano Sophia Burgos joins friends on strings, harp, guitars, and percussion.
An International Period-Instrument Ensemble in Residence in Chicago
Apollo's Fire is known for its distinctive approach; their joy and physical connection to the music was infectious."

– Chicago Classical Review
Apollo's Fire: On Stage in Chicago and Around the World

"Apollo's Fire brought the vivacity that audiences have come to expect from them. Sorrell was like a sorceress incanting the music into being. That's the beauty of Apollo's Fire: they're not afraid to challenge expectations."
– Chicago Classical Review
---
Apollo's Fire thanks our friends and partners who helped make the Windy City Series possible:
The Paul M. Angell Family Foundation
Matteson School District #162
WFMT Radio
Ravinia Festival
Chicago Friends of Apollo's Fire
Music of the Baroque
University of Chicago Presents
Haymarket Opera
The Newberry Consort
Music Institute of Chicago
---
Keep in touch!
Chicago friends, please sign up for our mailing list so that we can let you know of our return visits.
---
View AF's complete touring schedule here.