Wassail!
An Irish-Appalachian Christmas
December 6

–

December 17, 2023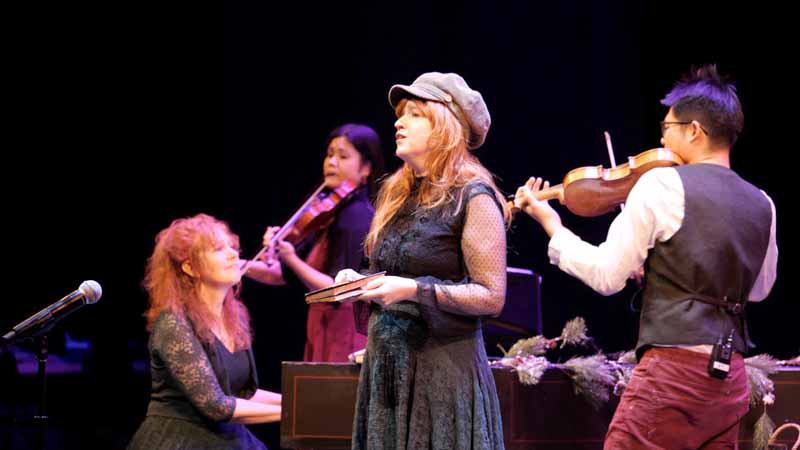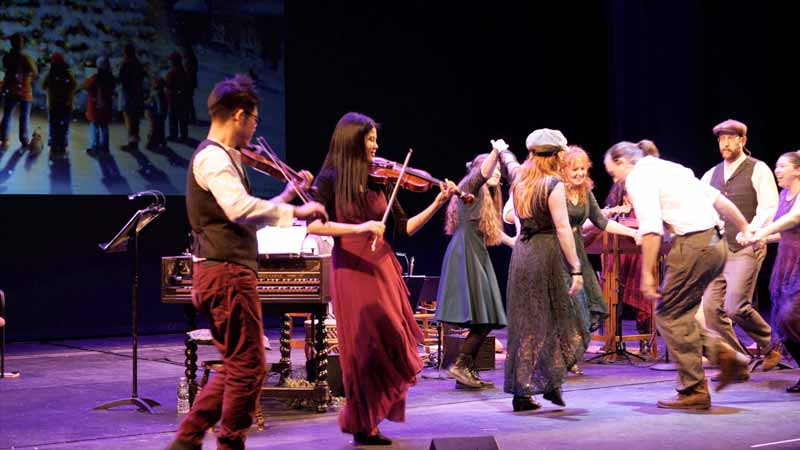 Christmas night in Ireland, 1849: Families and friends gather for singing, storytelling, plenty of wassail, and tearful farewells – as many of them prepare to depart for America the next day.
This heartwarming program from Jeannette Sorrell follows the hopes and fears of the Irish who bravely crossed the Atlantic, bringing their music with them. Irish singer Fiona Gillespie joins with fiddlers, medieval harp, hammered dulcimer, and bagpipes in this communal celebration of the American immigrant experience – welcoming Christmas with LOVE, SINGING, DANCING, and PRAYER.
Dec. 6 & 10 concerts with Jeannette Sorrell; Dec. 14-17 concerts with Irish actress Derdriu Ring
PLEASE NOTE: There will be no pre-concert talks for these concerts.
Wednesday, December 6, 2023, 7:30PM
The BATH Church (UCC)
Sunday, December 10, 2023, 4:30PM
CLEVELAND Museum of Art (Gartner Auditorium)
Thursday, December 14, 2023, 7:30PM
Gamble Auditorium, Baldwin-Wallace University, BEREA
Friday, December 15, 2023, 7:30PM
St. Raphael Catholic Church, BAY VILLAGE
Saturday, December 16, 2023, 8:00PM
Federated Church, CHAGRIN FALLS
Afterglow!
Sunday, December 17, 2023, 4:30PM
CLEVELAND Museum of Art (Gartner Auditorium)
Featured Artists
The company of 14 artists includes:
Fiona Gillespie,
Irish singer
The Fiddlers Three: Susanna Perry Gilmore, Emi Tanabe, Caitlin Hedge
Tina Bergmann,
hammered dulcimer
Anna O'Connell,
soprano & Celtic harp
Jeannette Sorrell,
harpsichord
Derdriu Ring,
narration (Dec. 14-17)
---


On Saturday night (12/16) warm up with hot cider and seasonal treats following the concert!
---
Watch Video
Coming Soon!

---
Hear the Music
Coming Soon!
---
Meet the Artists
---
Generously sponsored by
Ellen & Michael Meehan
---
Previous Concert: Fire and Joy Next Concert: Sacred Mysteries