Splendour in London
Handel's Water Music and Other Royal Festivities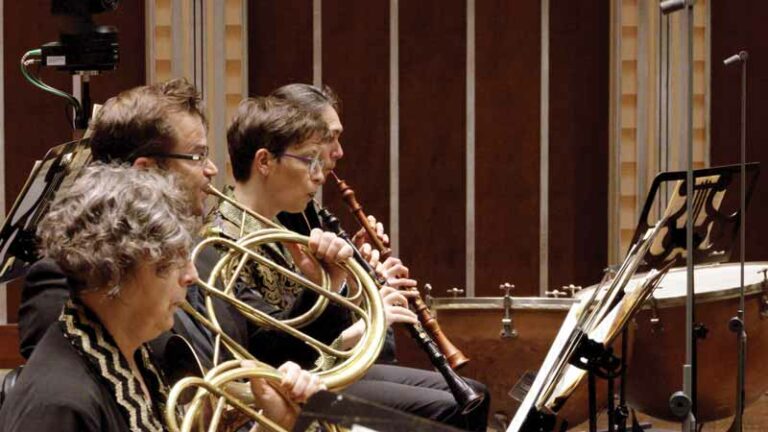 Purcell and Handel gave artistic voice to the British royal family's most festive and poignant moments. Jeannette Sorrell leads a sumptuous orchestra in Handel's lively Water Music. The acclaimed Apollo's Singers and soloists join for Purcell's heartbreakingly beautiful Funeral Music for Queen Mary and sparkling selections from King Arthur. Handel's splendid Zadok the Priest, with a timpani procession, rounds out this festive program.
"Jeannette Sorrell leading Handel's Water Music proved a revelation… a lithe, robust performance that danced, springing forth with irrepressible energy. One could hardly imagine a more idiomatic or vital reading of this Handelian gem. In classical and Baroque repertoire, Sorrell is difficult to surpass."
– South Florida Classical Review
Watch-at-Home
Concert-Video premieres Tuesday, November 14. Watch as many times as you like for 30 days!
Featured Artists
Josefien Stoppelenburg & Ashlee Foreman,
sopranos
---
Watch Video
---
Hear the Music
---
Meet the Artists
---
Generously sponsored by
Michael Frank
---