"When my 26 brothers and sisters and I came out of Mama's egg sac, everyone was pointing and looking at me strangely. They all had 8 legs. For some reason, I had 10. Everyone laughed because I was different. I felt shy and lonely and confused."
With those words, we are welcomed into the delightfully candid and ultimately joyful world of Apollo the Spider. Growing up in a dark corner of a church in Cleveland, Ohio, he one day encounters a rehearsal of the renowned Apollo's Fire Baroque Orchestra. And from then on, he is hooked – bitten by the music bug. Hanging out (so to speak) in the orchestra's rehearsals, he learns about the various instruments, hitches a ride in a harpsichord, and eventually gets to beautiful Severance Hall. There he gets to hear a performance of Mozart's beloved and child-like opera, The Magic Flute. And… he finally meets a true friend.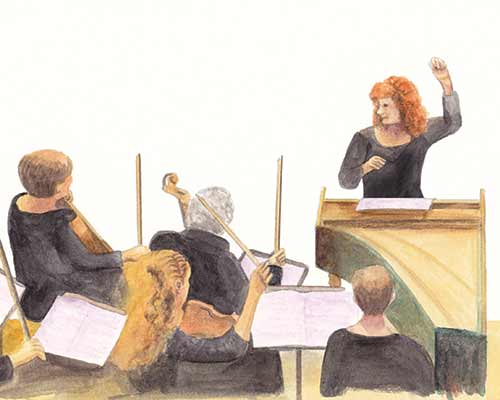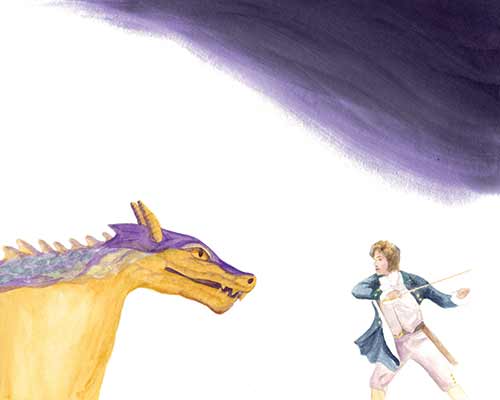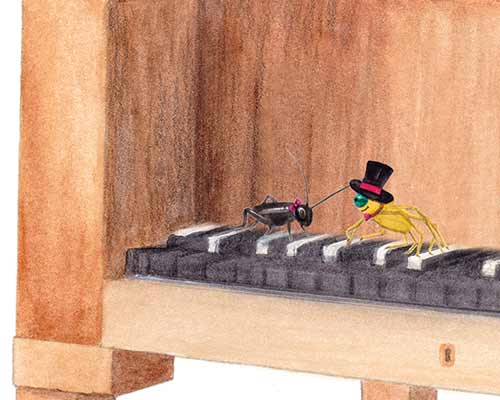 Hardcover book, 40 pp., with watercolor illustrations
$17 A Spider Named Apollo:
Includes URL link to The Magic Flute online recording.
BUY NOW
Optional $5 CD of The Magic Flute
Same as the online recording, but CD will be inserted in a pocket inside the book
BUY NOW
[box border="full"]
LOOK INSIDE!
See a few selected pages.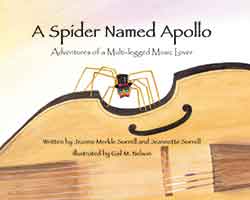 [/box]
[box border="full"]
Listen to Spider Apollo's favorite performance of Mozart's The Magic Flute, performed by Apollo's Fire
[/box]