Allure
The Three Amandas
Amanda Crider,
mezzo-soprano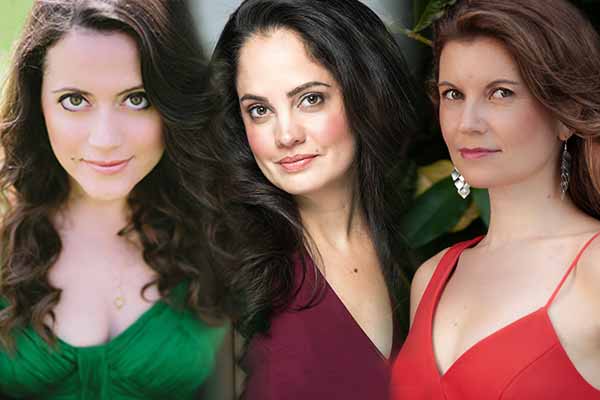 Long ago in the palace of Ferrara, three renowned ladies entertained princes with their astonishing musicianship. The "Tre Donne di Ferrara" (Three Ladies of Ferrara) were probably the first female professional musicians. Apollo's Fire collaborates with three stunning Amandas in virtuoso trios written for the Ferrara ladies, alongside soulful songs by Barbara Strozzi and Francesca Caccini and lively duets from Monteverdi's playful Scherzi Musicali. Eight instrumentalists join in the fun with dances from the palace and the countryside.

These concerts were filmed in Cleveland with a live audience during November 6-8, 2020.
Full concert video now available!
Your video ticket allows you to watch both the Concert and the Pre-Concert Talk anytime for 30 days.
Save more money by purchasing a Mini-subscription! (3 or more concert videos)
PLEASE NOTE: if you choose to "cast" the video to your TV without using the Vimeo app, the sound quality may suffer. You may find that the volume is low or the sound is distorted. By using the Vimeo app, you can be sure that the sound quality will be excellent.
Rent Concert Video View the Program
---
Read the Reviews
"Apollo's Fire finds sizzling Allure in the early Baroque. This concert unfolds with plenty of magic… a spellbinding atmosphere. Celebrating the work of pioneering female professional musicians, a battle against a male-dominated profession that is still going on today with Sorrell as one of the world leaders. Amanda Forsythe delivered a stratospheric cadenza with utter surety…."
– Seen & Heard International
"…The results are stunning. Forsythe, Powell and Crider deliver the kind of jaw-dropping performances that might well have landed them jobs at the 17th-century Ducal court."
– ClevelandClassical.com
---
Watch Video
---
Meet the Artists
---
These concerts are generously sponsored by
Jeff & Jamie Barnett
A Soiree on the Terrace; Une Soiree sur la Terasse. Delphin Enjolras (1857-1945). Oil on canvas. / Photo credit Photo © Christie's Images / Bridgeman Images