Artistic Leadership Mentoring Program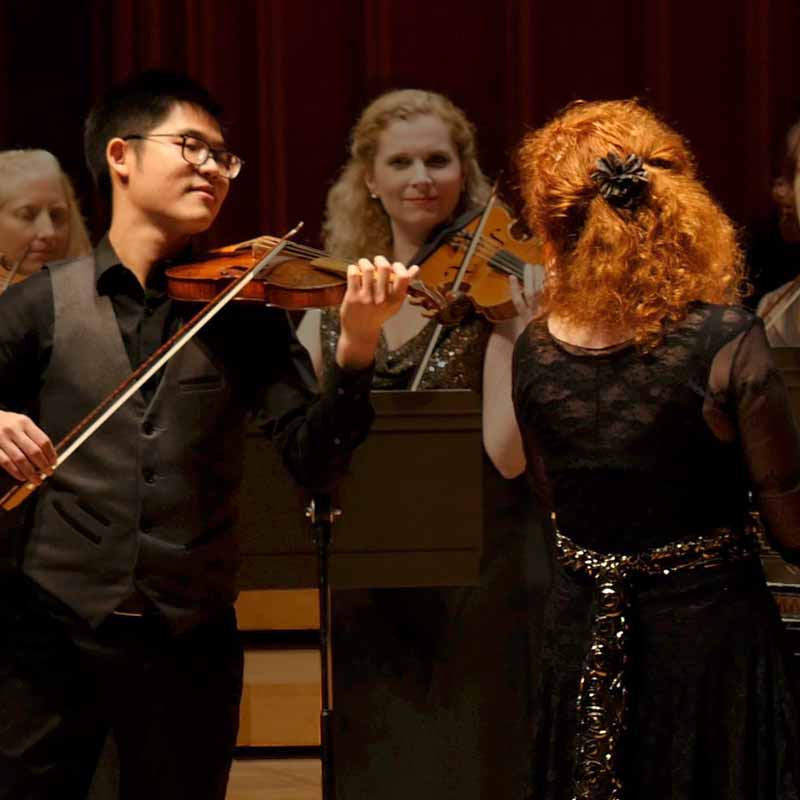 In 2018, Apollo's Fire launched its pioneering new program intended to help develop the next generation of artistic directors in the early music field. AF's Artistic Leadership Fellowships provide leadership opportunities for outstanding young professional baroque musicians who have demonstrated leadership potential.
The Need: The new program is the brainchild of Jeannette Sorrell, who observed that there is virtually nowhere in the country where aspiring artistic directors can develop their leadership skills under the guidance of an experienced mentor. Most artistic directors (and many deans and presidents of conservatories and music schools) are musicians who are thrown into the significant responsibility of leading an arts institution, with no prior leadership training or experience. At arts institutions across the country, this has sometimes led to instability and weak leadership.
This new mentoring program will fill the leadership-training void by nurturing a group of future artistic leaders who will be well equipped to lead classical music ensembles and organizations. This will also place Apollo's Fire in an advantageous position in the future: by the time AF goes through its founder transition, there will be a pool of talented AF musicians at the mid-career stage, who will have honed their leadership skills in the AF environment, working closely with AF's founding Artistic Director.
Nuts & Bolts: Each Fellow will work with the Artistic Director to develop programs that he/she will lead and perform in. Each Fellow might lead or co-direct 1-2 projects or events per year, including the possibility of a subscription concert, a Family Concert, a Countryside Concert, a Baroque Bistro, and/or a house concert. Fellows will participate (actively) in 2-3 Board meetings per year, attend at least 1 donor event per year, and collaborate with AF marketing staff to market the project(s) they are leading. Following the conclusion of the concert/project, each Fellow will present a full report to the Board, including ticket sales, attendance, previews and reviews, etc.
This is a 3-year fellowship with the possibility for renewal, but not the automatic expectation of it. AF will continuously evaluate and assess the Fellows' strengths as they develop and gain experience. The program will be implemented gradually, with 1-2 Fellows in FY19, and an additional 1-2 more per year over the next 3-4 years. By Year 4, AF aims to develop a "collective" of 5-6 Artistic Leadership Fellows, who will each be able to lead specific projects in certain types of repertoire (baroque, classical, or crossover/folk). In addition to their fees earned for performances, Fellows receive a modest stipend is intended to cover their participation in Board and staff meetings and general conferencing. AF hopes to increase the stipend for 2nd and 3rd-year Fellows, contingent on future funding.
At present, the program is open only to AF musicians.
---
Current Artistic Leadership Fellows:
Alan Choo, violin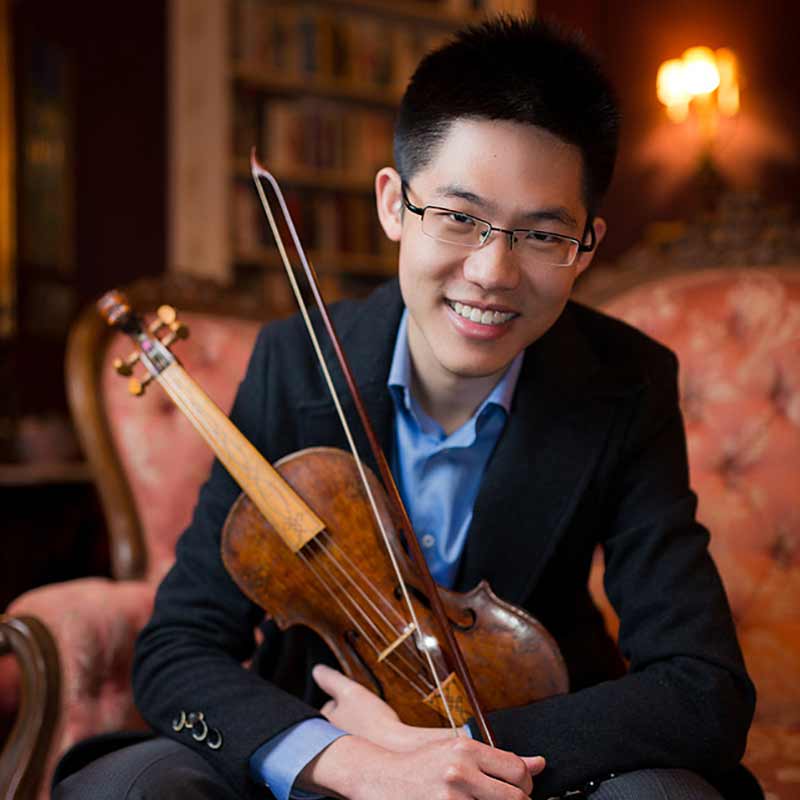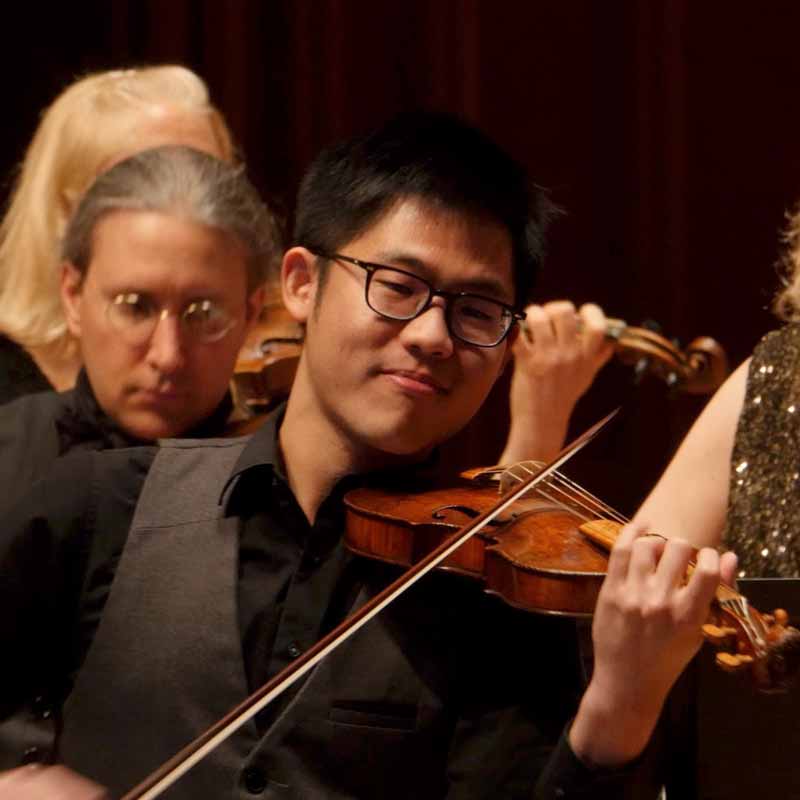 Alan Choo became a Leadership Fellow in September 2019. He made his solo debut with Apollo's Fire at the Tanglewood and Ravinia Music Festivals in 2017, performing "La Primavera" in Vivaldi's Four Seasons. He is also Founder and Artistic Director of Singapore's first professional period ensemble, Red Dot Baroque. Since its formation in 2018, the ensemble has enjoyed multiple sold-out concerts and critical acclaim.
As a modern violinist, Alan has appeared as a soloist with the St. Petersburg Symphony Orchestra, Singapore Symphony Orchestra, Singapore Chinese Orchestra and many others. He has also given masterclasses and lectures in violin performance at several universities. Alan holds a Doctorate in Historical Performance Practice from Case Western Reserve University.
Alan's Fellowship responsibilities with AF in 2021-2022 include directing November's Violin Fantasy concerts and serving as concertmaster at many subscription concerts.
Brian Kay, plucked instruments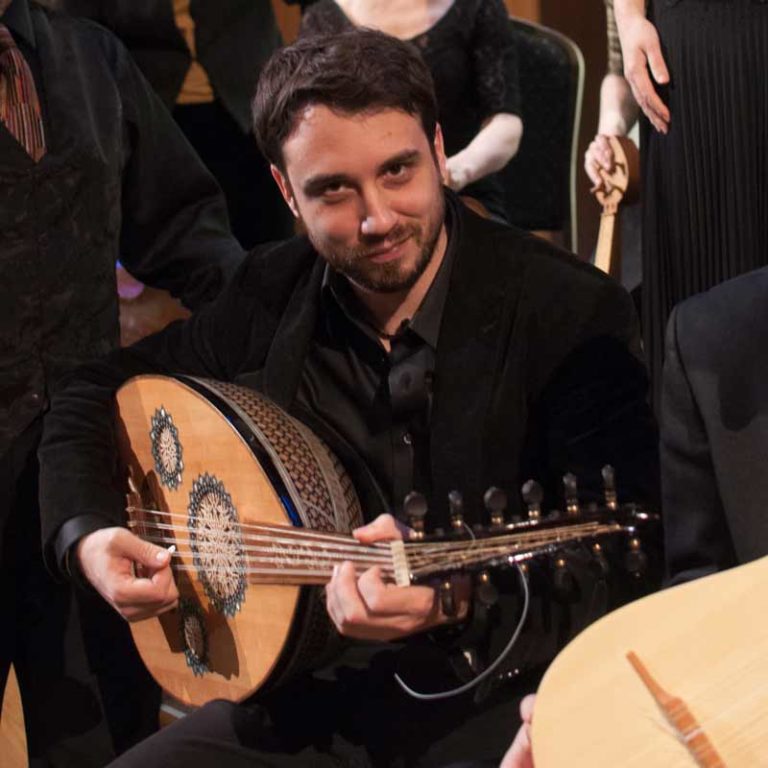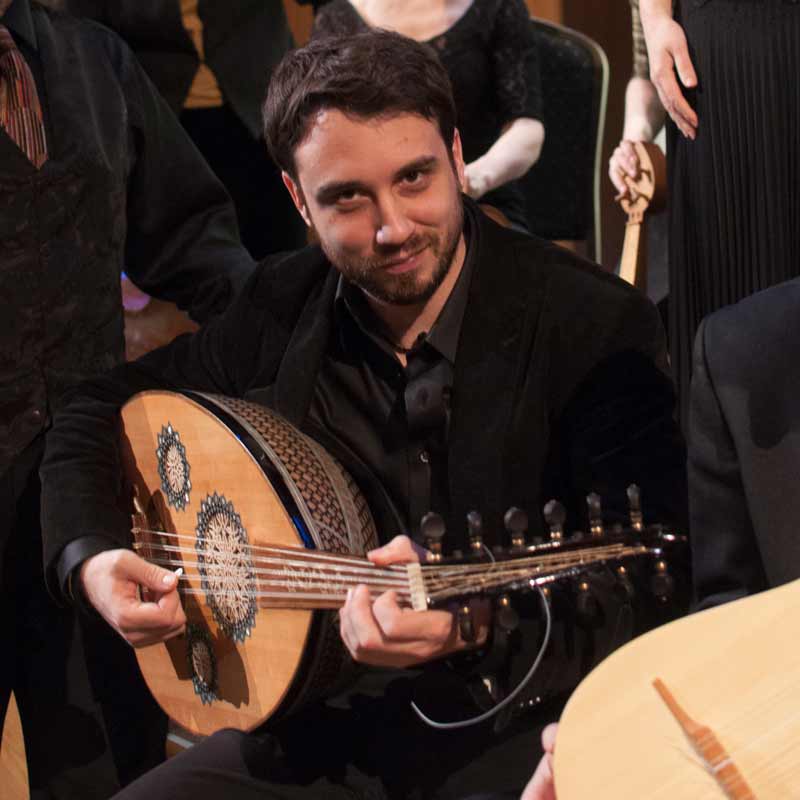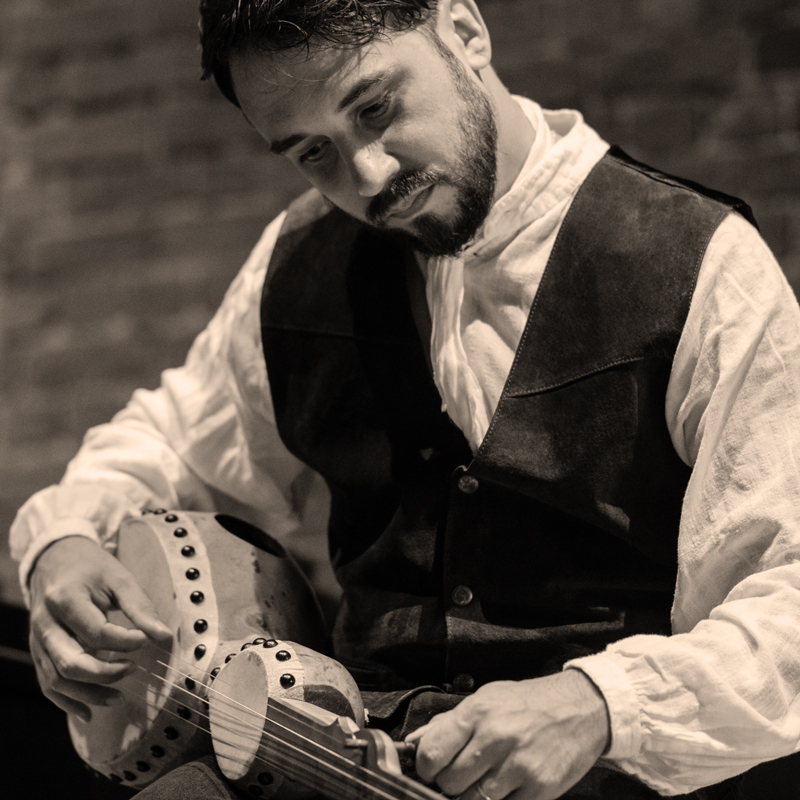 Brian Kay, lutenist and oud player, became AF's first Artistic Leadership Fellow in September 2018. He is currently in his fourth year of the fellowship. Brian has been featured on plucked instruments in many of AF's most popular programs. Brian holds a Master's in Historical Performance from the Peabody Conservatory. Developing a unique artistic identity as a modern-day troubadour, he often performs his own arrangements of medieval and renaissance ballads, accompanying himself on the lute, lyre, or baroque guitar.
Brian has toured extensively with the ensemble Ayreheart (led by renowned lutenist Ronn McFarlane) and has performed frequently with Hesperus and the Folger Consort. He served as co-director for AF's Countryside Concerts in June 2017 and June 2018. He is also featured on AF's CD recordings Sugarloaf Mountain, Sephardic Journey, and Christmas on Sugarloaf Mountain – all on the British label AVIE.
Brian's Fellowship responsibilities in 2021-22 center on serving as co-director of the Baroque Bistro performances and leading School Workshops. In addition to his work as a Leadership Fellow, he will perform on plucked instruments in several AF subscription programs.
[divider]