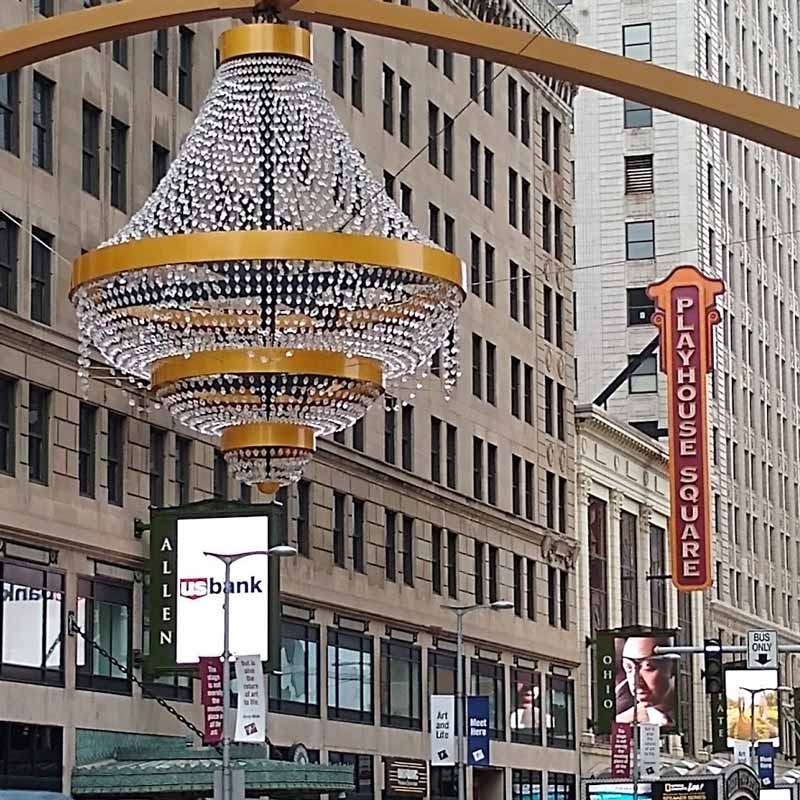 1501 Euclid Avenue
Cleveland, OH 44115


---
Parking Information
PARKING GARAGE
Playhouse Square has kept event parking affordable for our guests. In fact, at just $20, the on-site Playhouse Square garage is priced lower than other parking facilities at every downtown entertainment and sports venue, where prices are sometimes more than double on event night for lots that can be several blocks away.
The garage offers a covered walkway into the theaters. The walkway is accessible from the 2nd floor of the garage and elevators are available on each parking level.
Purchase night or weekend parking in the Playhouse Square Parking Garage (located at 1450 Chester Avenue) in advance and save! Parking is just $18 online when you purchase prior to the day of your performance ($20 on site).
The Lumen Parking Garage is conveniently located across the street from the theaters, entering on E. 17th Street between Prospect and Euclid.
Parking passes must be purchased prior to the day of your performance.
Note: On the day of your performance, you will not be able to purchase Playhouse Square Parking Garage passes online or at the Box Office. Drive-up on-site parking may still be available at the published on-site rate. No overnight parking.
VALET PARKING
Valet parking is provided by VIP Valet at Playhouse Square. For your convenience, valet is available on both sides of Euclid Ave. in front of the theaters. It is also available in front of the Hanna Theatre on E. 14th St. Normal hours of operation are two (2) hours before the first performance until after the last performance for all evening and weekend performances.
Dining in the district? Discounted valet parking is available with a $30 minimum purchase at Bin 216, Cibreo Italian Kitchen, District and Hofbrauhaus. To receive the discount, just provide your dining receipt to confirm the minimum purchase when you return to the valet to pick up your car. Dining at The Ghost Light Restaurant and Lounge at the Crowne Plaza? Discounted valet parking is available for you there.
ACCESSIBILITY
If you need wheelchair assistance or to be dropped off, please pull up in front of the theater you are attending and a RedCoat volunteer will be happy to assist.
Please note: Playhouse Square volunteers cannot assist guests in and out of vehicles.