SUMMER CONCERTS 2018
Summer Concert & Picnic Dinner
at the Laurel Pavilion
Susanna Perry Gilmore,
violin soloist
Jeannette Sorrell,
harpsichord & direction
Sunday, July 29, 2018, 6:00PM
Laurel School (Butler Campus) RUSSELL TOWNSHIP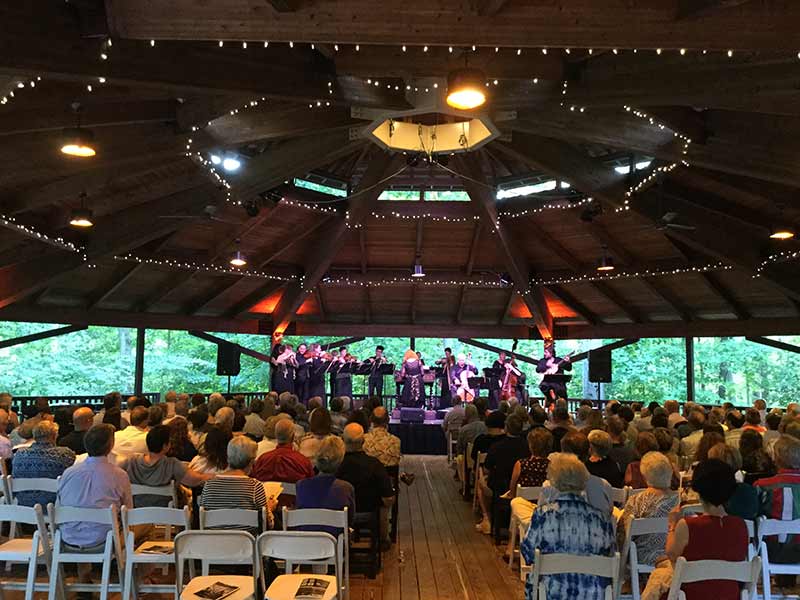 Back by popular demand – an evening of music among the trees! An ensemble of 7 musicians performs lively chamber music by J.S. Bach and his friend Telemann. Highlights include include Bach's Violin
Concerto in A Minor
featuring Susanna Perry Gilmore, and selections from the
Ouverture no. 2 in B Minor
, featuring flautist Kathie Stewart. The hilarious and zany "Funeral Music for a Dead Canary" closes the program, with baritone Jeffrey Strauss relating the tragic tale of the pet canary's demise.
Before the concert, enjoy a beer-and-wine reception and a catered picnic dinner.
6:00pm Beer & Wine Reception
6:30pm Catered Picnic Dinner
7:30pm CONCERT