Resplendent Purcell
October 6

–

October 9, 2016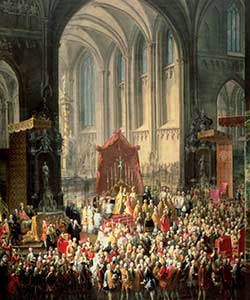 Molly Netter & Amanda Powell, sopranos | Eric Brenner, countertenor
Karim Sulayman, tenor | Jeffrey Strauss, baritone
Apollo's Singers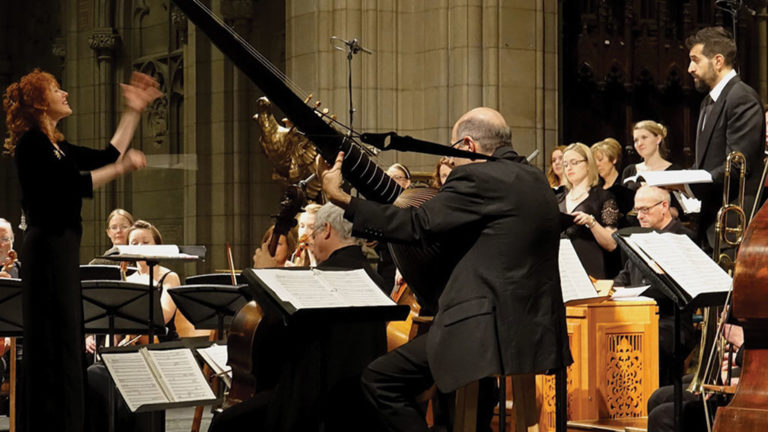 Celebrate this Festival (Ode for the Birthday of Queen Mary)
Funeral Music for Queen Mary

Highlights from
King Arthur
and
Dido & Aeneas
The great Henry Purcell wrote his most majestic music for royal events at Westminster Abbey – from joyous birthday celebrations for the Queen to the heartbreakingly beautiful lamentations at her funeral. Vocal soloists, strings, lutes, recorders, trumpets, percussion, organ, and the acclaimed Apollo's Singers join in this sumptuous program.
---


*SATURDAY NIGHT: Toast the opening of the season at a light dessert reception with the performers. FREE! (Scroll down for concert dates.)
---
PRE-CONCERT TALK by John Lenti one hour before each concert
John Lenti's lecture will focus on Purcell, the divine harmonist. Purcell's harmonies are the most exquisitely wrought of any baroque composer, and the continuo section (keyboards, theorbo, and guitar) reinforces those harmonies by improvising a rich chordal accompaniment. Let John give you an insider's view of how it works and how it feels to make up Purcell as you go along.
These concerts are generously sponsored by



and Herb & Jody Wainer
Thursday, October 6, 2016, 7:30PM
FAIRLAWN Lutheran
Friday, October 7, 2016, 8:00PM
First Baptist Church, SHAKER HEIGHTS
Saturday, October 8, 2016, 8:00PM
First Baptist Church, SHAKER HEIGHTS
*Afterglow Post-Concert Party
Sunday, October 9, 2016, 4:00PM
ROCKY RIVER Presbyterian Church
ARTWORK: The Coronation of Joseph II (1741-90) as Emperor of Germany in Frankfurt Cathedral, 1764, Mytens or Meytens, Martin II (1695-1770) (after) / Weltliche und Geistliche Schatzkammer, Vienna, Austria / Bridgeman Images