Christmas on Sugarloaf Mountain
An Irish-Appalachian Celebration
Amanda Powell,
soprano vocals
with Apollo's Musettes (Children's Chorus)
Saturday, December 2, 2017, 7:30PM
St. Paul's Episcopal Church, AKRON
Sunday, December 3, 2017, 4:00PM
St. Noel Catholic Church, WILLOUGHBY HILLS
FREE Afterglow!
Friday, December 8, 2017, 8:00PM
CLEVELAND Museum of Art (Gartner Auditorium)
Saturday, December 9, 2017, 8:00PM
First Baptist Church, SHAKER HEIGHTS
FREE Afterglow!
Sunday, December 10, 2017, 4:00PM
St. Raphael Catholic Church, BAY VILLAGE
FREE Afterglow!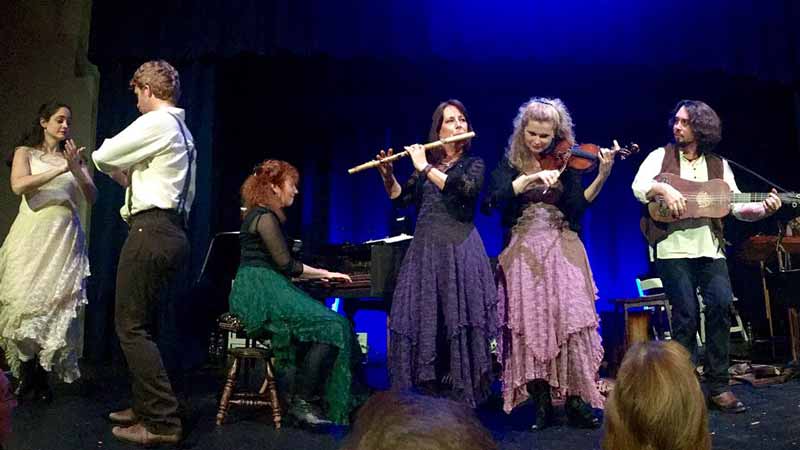 Watch Videos
1. Nowell Tidings Trew (from Sacrum Mysterium – A Celtic Christmas)
featuring Amanda Powell & Jeffrey Strauss

2. Glory in the Meeting House (from Sugarloaf Mountain)
featuring Susanna Perry Gilmore, Tina Bergmann, and Kathie Stewart
In this new program created by Jeannette Sorrell, the beloved troupe from the
Sugarloaf Mountain
summer program joins a wider cast with chorus, children's voices, dancers, and additional instruments to celebrate the Celtic roots of an Appalachian Christmas. From the mystical Gregorian chant of old Scotland to folk carols and shape-note hymns at a toe-tapping Christmas gathering in Appalachia… the people of the mountains welcome Christmas with LOVE, SINGING, DANCING and PRAYER.
PRE-CONCERT TALK by guitarist/singer Brian Kay, one hour before each performance. Brian will discuss and demonstrate the diverse and beautiful instruments that he will be playing during the concert.
Please Note: Student Rush tickets are NOT available for these concerts.


*SATURDAY (12/9) & SUNDAY (12/3 and 12/10) NIGHTS: Join in a carol or two with the cast while enjoying hot cider and old fashioned ginger cake. FREE!

Hear the Music
1. Duan Nollaig – Gaelic Carol
from Sacrum Mysterium – A Celtic Christmas



2. What ye what I got
from Sacrum Mysterium – A Celtic Christmas



3. Farewell to Ireland/Highlander's Farewell
from Sugarloaf Mountain


SUNDAY, NOVEMBER 26, 12:30pm
Music Box Supper Club, CLEVELAND
Christmas Hoedown! Weaving a Tapestry of Art, Story & Tradition
(click here for details)
These concerts are generously sponsored by
BRIAN & GRETCHEN COLLERAN
Going to Church Winter Time 18th C. Artist Unknown / Bridgeman Images