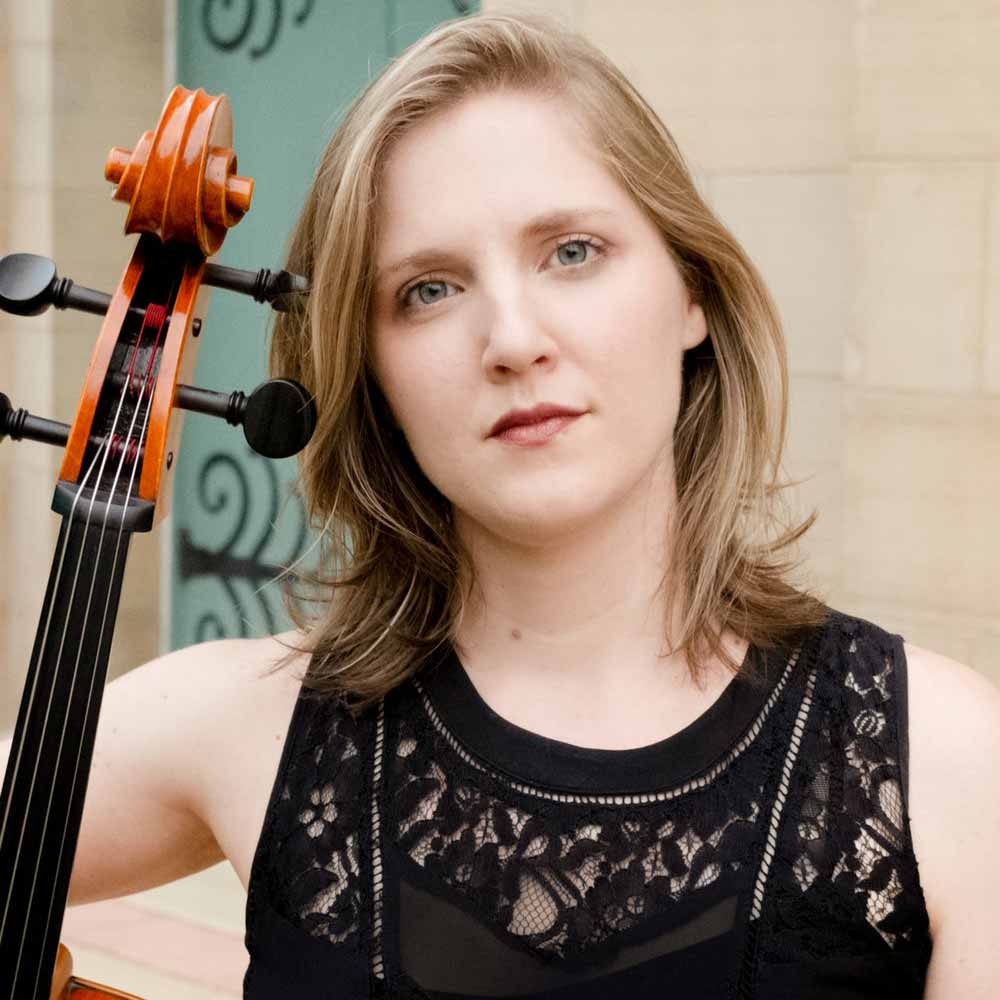 Cellist and gambist Rebecca Landell Reed's "luminous" (Cleveland.com) and "notable" (The New York Times) sound elicits a range of expression "from classically evocative to Hitchcock horrifying" (Washingtonian). She enjoys a varied performing career as a soloist and chamber musician with groups like Apollo's Fire and Three Notch'd Road, as well as collaborating with a variety of artists creating experimental programs.
During her undergraduate work at Oberlin Conservatory, Rebecca was classically trained on cello with Darrett Adkins and explored historical performance practice on Baroque cello and viola da gamba with Catherina Meints. Inspired to broaden her expressive range, she incorporated classes in acting and education while completing her master's degree with Norman Fischer at Rice University. She later moved to Holland to work with Steuart Pincombe, creating innovative programs in unusual performance venues.
Rebecca pursues a varied professional career, such as performing and acting in Studio Theatre's An Iliad, working with composer Eric Shimelonis on the NPR children's show Circle Round, developing educational programs with the Crumhorn Collective, and creating unique artistic combinations with artists like filmmaker Mathias Reed and poet Derek Gromadzki. Her solo appearances on cello and viola da gamba include performances with Apollo's Fire, Atlanta Baroque Orchestra, Vermont Symphony Orchestra, Three Notch'd Road, and Batzdorfer Hofkapelle. She can be heard on recordings with Three Notch'd Road and Apollo's Fire, including the 2019 GRAMMY® Award winning recording Songs of Orpheus. Rebecca is currently based in Oberlin, Ohio, where she teaches cello and viola da gamba and performs regularly with Apollo's Fire, Akron Symphony, and Ashland Symphony.