Family Concerts – Interactive Programs for Ages 6-96! FREE
"Sorrell proves that scholarship and fun aren't mutually exclusive."
THE PLAIN DEALER
WARNING: Audience members might learn to sing a fugue theme, dance the Menuet, or play a ground bass at the harpsichord! AF Family Concerts spark learners of all ages with an abundance of impromptu quizzes and prizes, along with opportunities to talk with the musicians and try playing the instruments. Since 2002, Apollo's Fire has performed many popular Family Concerts in churches and libraries. AF's famous "Instrument Petting Zoo" ends each program when the audience swarms the stage to try the instruments. Delightfully noisy!

2022 Spring Family Concerts
FREE!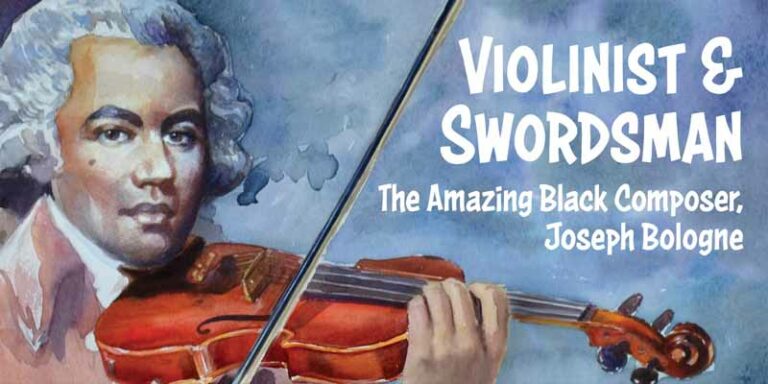 Violinist and Swordsman: The Amazing Black Composer, Joseph Bologne
This composer was a famous swordsman? Really? Discover the amazing story of Joseph Bologne – a genius who was the son of a slave, but became a knight and a hero. His story comes to life through beautiful music played by Apollo's Fire musicians. Our famous Instrument Petting Zoo follows the concert!
Saturday, April 30, 3:00pm – Heights Library
2345 Lee Rd, CLEVELAND HTS
Sunday, May 1, 3:00pm – The Rainey Institute
1705 E. 55th St., CLEVELAND
Past Programs
RAINBOW SONGS – Music of our Brothers & Sisters Across the Planet
Meet the music and ancient instruments from far-away places, including Jerusalem, Spain, Italy, and Africa! The audience learns to sing along as Amanda Powell leads songs of brotherhood, sisterhood, and friendship. Followed by AF's famous "Instrument Petting Zoo," where the audience swarms the stage to try the instruments. Delightfully noisy!
Presented in 2020 in Akron, Cleveland, and Westlake.
BACH & His Amazing Musical Family
Bach's house was overflowing with kids and harpsichords. He boasted that he could make "both an instrumental and a vocal ensemble" from his family. In this program, the audience joins in too! Helpers under 12 lead our interactive performance of Bach's "Sheep May Safely Graze". Meet Lambie, who loves to conduct!
Presented in April 2019 in Hudson, Akron and at the Cleveland Museum of Art to more than 400 Northeast Ohioans!
Froggie Went a-Courtin' – A Folk Music Discovery
The beloved Appalachian ballad about Froggie comes to life in a zany, theatrical performance – with the audience singing the refrains. The musicians talk about the folk music tradition from Appalachia, performing several other Appalachian songs and fiddle tunes. Instruments include fiddle, wooden flutes, cello and hammered dulcimer.
Presented in 2013-14 at the Bath Church in Bath, OH, and at the Stow-Monroe Falls Public Library in 2015 (where tickets sold out weeks in advance).
A Day at Vivaldi's Orphanage
Composer Antonio Vivaldi was the music teacher at a famous orphanage for girls in Venice during the 1700's. He wrote "The Four Seasons" for his star pupil, a girl called Anna Maria del Violino. The story of these talented orphan girls comes to life, and the female performers talk about the joys and challenges of growing up as a serious musician.
Presented in 2014-15 at St Paul's Church in Cleveland Heights and First United Methodist in Akron.
An Irish Christmas
Irish Christmas carols from ancient times, performed with harp, lute, fiddle and flute. British guest artist Steve Player danced a jig and then delighted audiences young and old by leading them in a wild dance throughout the auditorium!
Presented in 2014 at the Masonic Auditorium – attended by a very ethnically diverse audience of over 200.
Baroque Clowns – Meet Harlequin & Columbine!
This program introduced the Renaissance tradition of Italian street theatre, known as Commedia dell'arte. Dancer/actor Steve Player (an Apollo's Fire guest artist from the UK) delighted children with his improvisational interpretations of the characters of Harlequin, Scaramouches and Pierrot. Winners of the pop quiz learned to dance a renaissance country dance!
Presented in 2015-16 at the Maltz Performing Arts Center and the Hudson Library.
Ballads & Musical Tall Tales
A ballad is a story that is sung. Our musicians perform several ballads from Elizabethan England and the Appalachian region of the U.S., interwoven with historic folk tales in the "tall tale" and "Jack Tale" traditions. Instruments include fiddle, wooden flutes and hammered dulcimer.
Presented in 2013-14 at St Noel Church Willoughby Hills and Rocky River Presbyterian Church.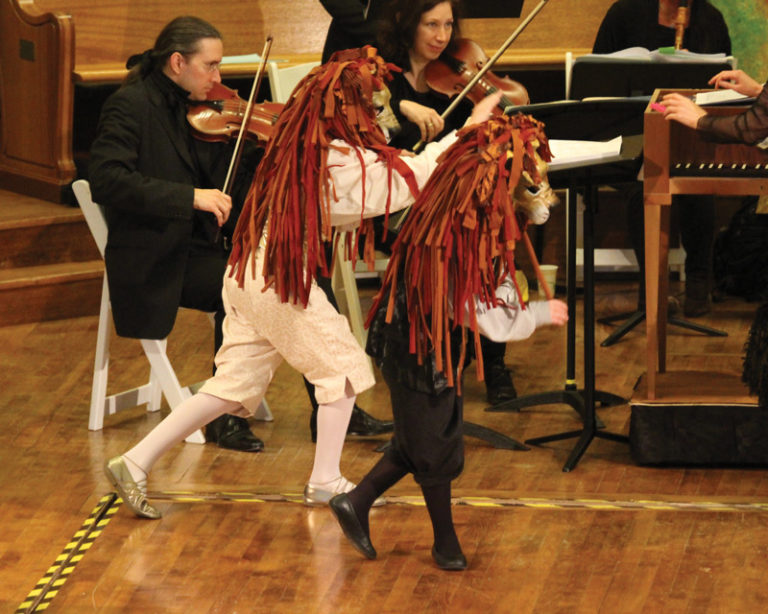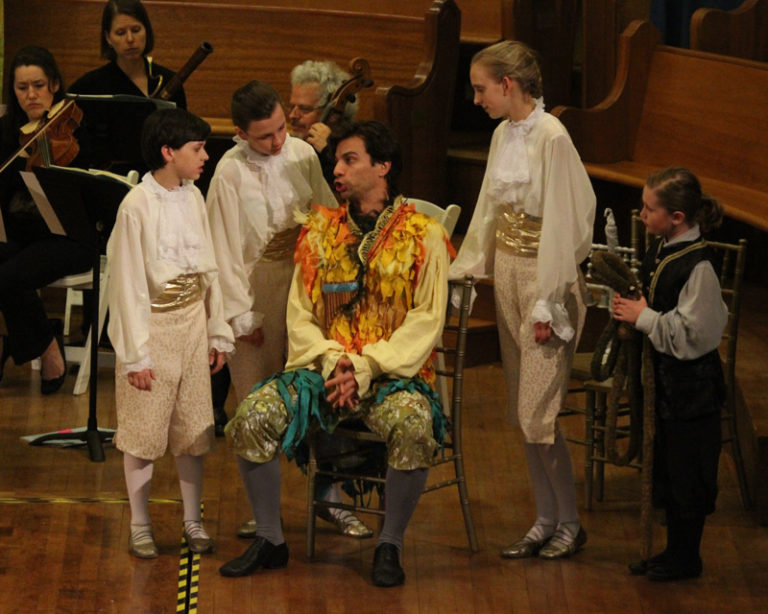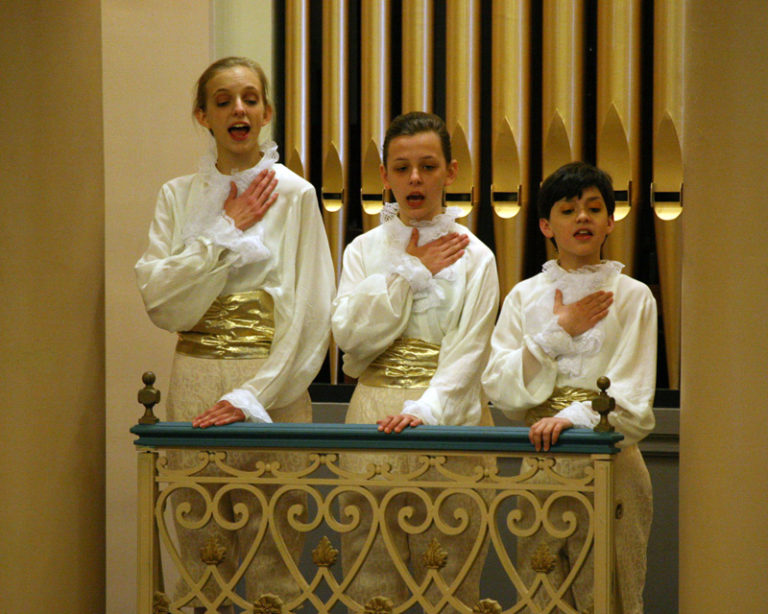 Scenes from Mozart's The Magic Flute, presented in a Family Concert version.
CLICK HERE for more information on Apollo's Fire Education and Outreach Programming.
To be added to a postal or email list to receive more details about Outreach and Educational Offerings, please call the AF Box Office at 216.320.0012 x 1 or email info@apollosfire.org