Vivaldi's Four Seasons rediscovered
European Tour Send-Off Concert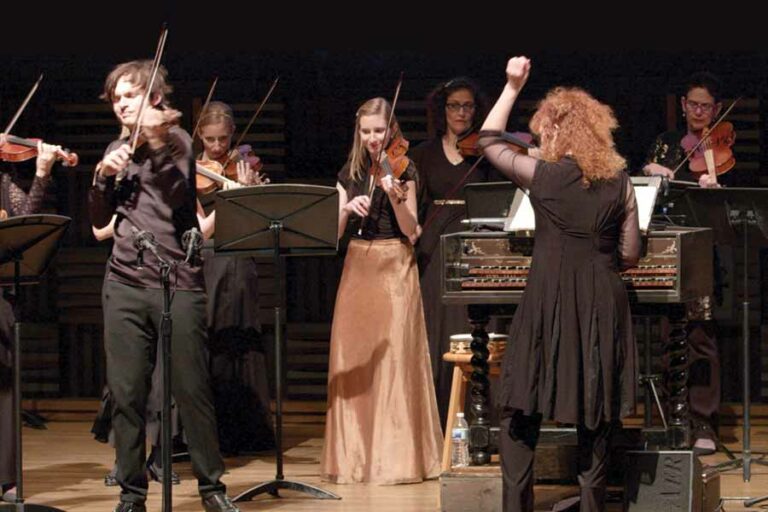 Not your mother's Four Seasons…. Jeannette Sorrell and Francisco Fullana become musical storytellers – celebrating along with the 18th-century Italian peasants, whose joys and sorrows Vivaldi described so vividly. Dueling cellists evoke Vivaldi's "rock 'n roll" personality in the stormy Concerto for Two Cellos. The party ends in exuberant madness when the group whips up Vivaldi's La Folia ("Madness").
Join us for this festive send-off as our musicians warm up for our European tour. – Or better yet, plan to come with us! London (UK), Heidelberg (Germany), and more…!
Friday, April 7, 2023, 7:30PM
West Shore Unitarian Universalist, ROCKY RIVER
Saturday, April 8, 2023, 7:30PM
Federated Church, CHAGRIN FALLS
Featured Artists
René Schiffer & Rebecca Landell Reed,
cello (Vivaldi Cello Concerto)
Alan Choo & Emi Tanabe,
violin (La Folia)
*Francisco Fullana's performances are supported in part by Marguerite I. Harkness, CPA
---
Watch Video
---
Hear the Music
---
Take the Music Home With You!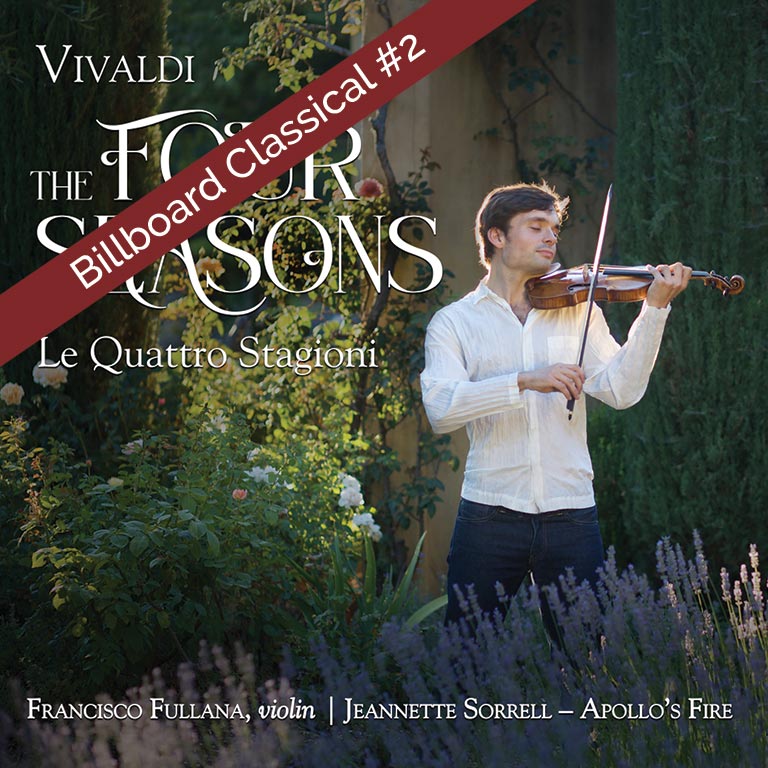 ---
Meet the Artists
---
Previous Concert: Exile Next Concert: A Return to Bach's Coffeehouse